Aquarama Trade Fair 2019
Retrouvez Endress+Hauser le 24 Octobre en tant qu'exposant à l'occasion de la 14ème édition du salon Aquarama Trade Fair!
Le 24 Octobre 2019 se tiendra la 14ème édition du salon professionnel Aquarama: le "network event" du secteur de la technologie de l'eau unique en Belgique. Découvrez de nombreux produits d'expositions et installations illustrant notre gamme d'instruments innovants, de solutions et de services en compagnie de nos spécialistes produits qui se feront un plaisir de répondre à toutes vos questions.

Date

24.10.2019 - 24.10.2019
Détails pratiques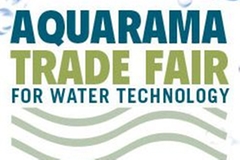 Où ? Brabanthal 1, 3001 Louvain
Quand ? Jeudi 24 octobre 2019 de 09h30 à 18h
Quoi ? La foire traite de l'eau dans l'industsrie et comprend des sujets tels que le recyclage durable de l'eau, l'extraction de matières premières des cours d'eau, les systèmes plus efficaces: moins d'eau, moins d'énergie, moins de produits chimiques, coût moindre. Le programme comprendra des études de cas et des présentations d'innovations.
22.06.2020 - 26.06.2020

With the help of actual hands-on tasks you will learn how PROFIBUS fieldbus technology works in detail. At the end of the course you will be able to design and commission a PROFIBUS fieldbus network.

30.11.2020 - 03.12.2020

Using the latest tools and specification, you will understand the network up to the protocol details, supported by hands on tasks.