ANNULÉ >>> Laborama Expo 2020, 19 - 20 Mars 2020, Brussels Expo - Palais 1
Le salon annuel pour les professionnels du laboratoire
A Laborama Expo 2020, Endress+Hauser exposera avec ses collègues du secteur du laboratoire d'Analytik Jena (filiale d'Endress+Hauser Group depuis 2016) les avantages d'un lien plus étroit entre la technologie de laboratoire et l'instrumentation de process.

La poursuite de la pollinisation croisée génère des solutions plus efficientes, tant pour l'industrie de laboratoire que de process. Grâce à un appareillage de mesure de process toujours plus innovant, il est désormais possible d'intégrer diverses mesures de laboratoire 'traditionnelles' dans une installation de production, les fameuses applications d'analyse inline.

Date

19.03.2020 - 20.03.2020
Analyse inline de liquides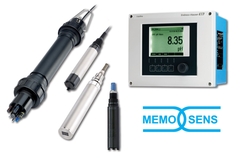 La vaste gamme de capteurs Memosens d'Endress+Hauser permet de réaliser notamment des mesures in-process de pH, de conductivité et de turbidité. La gamme complémentaire des transmetteurs Liquiline facilite le réglage des paramètres de mesure, la notification de situations d'erreur et le transfert de données de mesure pour l'automatisation et la visualisation.
Les systèmes de surveillance de qualité en ligne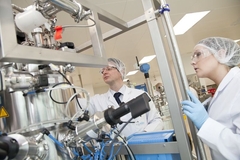 Les usines de production sont aujourd'hui confrontées à de nombreux défis, dont le moindre n'est pas d'assurer la qualité des produits. Actuellement, les usines s'appuient sur l'analyse en laboratoire des échantillons prélevés manuellement pour garantir la qualité du produit à différents points d'un processus. Les techniciens de laboratoire prélèvent périodiquement un échantillon ponctuel, se dépêchent de retourner au laboratoire pour une analyse rapide et communiquent le résultat au personnel de l'usine.
Grâce aux mesures de qualité en ligne, les opérateurs sont en mesure de surveiller en permanence la qualité du produit et de détecter immédiatement les changements dans le processus, ce qui se traduit par un rendement plus élevé, empêchant la perte de produit et une réduction du temps et des coûts de production.
Voulez-vous en savoir plus à ce sujet ?
Retrouvez Wouter Vandevyver, Industry Development Manager F&B / Life Sciences - Endress+Hauser BeLux, le jeudi 19 Mars 2020 à 14h15 dans la "Conference Room" qui vous parlera plus en détails de la mesure de qualité en ligne.
22.06.2020 - 26.06.2020

With the help of actual hands-on tasks you will learn how PROFIBUS fieldbus technology works in detail. At the end of the course you will be able to design and commission a PROFIBUS fieldbus network.

30.11.2020 - 03.12.2020

Using the latest tools and specification, you will understand the network up to the protocol details, supported by hands on tasks.