Nouveau capteur de turbidité : Turbimax CUS52D
Un nouveau capteur de turbidité pour tous les points de mesure de votre usine d'eau potable
Le Turbimax CUS52D mesure la turbidité en conformité avec la norme ISO7027, avec une précision de laboratoire. Le capteur surveille la qualité de l'eau à toutes les étapes de la production, de l'entrée à la sortie de la station, générant de réelles économies lors de la mise en service et de la maintenance du parc.
Un fonctionnement avec une maintenance réduite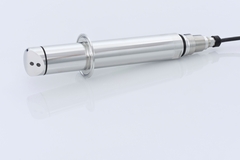 Le capteur CUS52D est pourvu d'une surface optique qui minimise la formation de biofilm et d'agrégat. La possibilité de mesurer à des pressions élevées (jusqu'à 10 Bar) limite la formation de bulles d'air. Un dégazeur est également disponible pour piéger les bulles d'air potentielles, quelle que soit leur taille. Pour les applications difficiles, un système de nettoyage par ultrason (CYR52) élimine les dépôts.
Mesurer la turbidité sans perte de produit
Unique sur le marché, la construction hygiénique du capteur CUS52D permet un montage direct sur conduite. Les coûts d'une installation en dérivation sont ainsi économisés et les pertes d'eau évitées.
Contrôle et étalonnage intelligents
Des références solides (CUY52) sont disponibles pour le contrôle et l'étalonnage du CUS52D. Ainsi, ni les employés ni le process n'entrent en contact avec des liquides dangereux, comme la formazine. Ces références solides sont faciles d'utilisation et garantissent la fiabilité de chaque point de mesure.
Un capteur intégré dans la plateforme Liquiline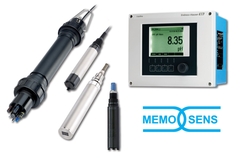 Le Turbimax CUS52D vient agrandir la famille des capteurs à raccorder sur le transmetteur multiparamètre Liquiline (CM44x). La technologie numérique Memosens permet au capteur d'être reconnu automatiquement par le transmetteur et les données, dont l'étalonnage, sont stockées dans la tête du capteur.
Related offering

Simple products

Easy to select, install and operate
Technical excellence
Simplicity
Standard products

Reliable, robust and low-maintenance
Technical excellence
Simplicity
High-end products

Highly functional and convenient
Technical excellence
Simplicity
Specialized products

Designed for demanding applications
Technical excellence
Simplicity
FLEX selections
Technical excellence
Simplicity

Fundamental selection

Meet your basic measurement needs

Technical excellence

Simplicity

Lean selection

Handle your core processes easily

Technical excellence

Simplicity

Extended selection

Optimize your processes with innovative technologies

Technical excellence

Simplicity

Xpert selection

Master your most challenging applications

Technical excellence

Simplicity
Success stories
The all-round carefree panel

Water Analysis Panels make continuous monitoring of drinking water easy at the water treatment plant in Frasnacht, Switzerland.

Compliance made easy

The automated phosphate monitoring with Liquiline System CA80PH helps the food company Pasfrost ensure the compliance with the strict limit values for its industrial wastewater.