Le plus grand acteur du marché de l'eau s'associe à Endress+Hauser
Le capteur Memosens Turbimax CUS51D, dédié à la mesure de la concentration des solides en suspension dans les boues, et le capteur Memosens Oxymax COS61D de mesure d'oxygène dissous ont été choisis comme standard pour les installations d'épuration d'eau communales.
Coût de propriété bas :
Pas d'usure car le capteur n'a pas de pièces mobiles, le cycle de vie est donc allongé (pas besoin de racloir)
Commande très simple grâce à la plateforme Liquiline
Les avantages de la plateforme numérique Liquiline :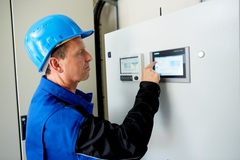 L'étalonnage des capteurs à l'endroit de la mesure n'est plus nécessaire. Le capteur est étalonné au préalable pour le labo ou l'atelier. L'étalonnage est donc parfait et génère une mesure hautement fiable.
Flexible : le hardware de tous les appareils Liquiline est identique, par ex. le module pour l'ensemble des protocoles bus (Modbus, Profibus, Ethernet/IP) est le même.
Sûr : connectivité à séparation galvanique et autodiagnostic étendu.
Turbimax CUS51D : un capteur pour toutes les applications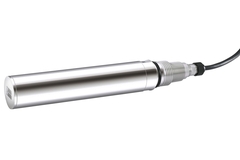 Le Turbimax CUS51D est un capteur intelligent qui permet un fonctionnement sans surveillance dans un grand nombre de conditions de process. Sa construction unique est extrêmement robuste. Il nécessite peu d'entretien grâce à sa fonction d'autonettoyage. A l'aide des modèles analytiques intégrés, adaptez le capteur à votre application. Grâce à Memosens, le CUS51D combine intégrité max. du process et des données et fonctionnement simple. Il résiste à la corrosion et permet l'étalonnage en laboratoire.
Oxymax COS61D : Mesure rapide sans dérive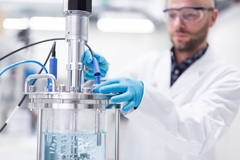 L'Oxymax COS61 est un capteur d'oxygène hautes performances qui permet une mesure rapide, précise et sans dérive. Il facilite votre process grâce à un faible besoin de maintenance, une disponibilité élevée et une utilisation simple. La couche fluorescente stable à long terme du capteur est sensible exclusivement à l'oxygène (insensible aux parasites), ce qui assure une mesure toujours fiable.
Related offering

Simple products

Easy to select, install and operate
Technical excellence
Simplicity
Standard products

Reliable, robust and low-maintenance
Technical excellence
Simplicity
High-end products

Highly functional and convenient
Technical excellence
Simplicity
Specialized products

Designed for demanding applications
Technical excellence
Simplicity
FLEX selections
Technical excellence
Simplicity

Fundamental selection

Meet your basic measurement needs

Technical excellence

Simplicity

Lean selection

Handle your core processes easily

Technical excellence

Simplicity

Extended selection

Optimize your processes with innovative technologies

Technical excellence

Simplicity

Xpert selection

Master your most challenging applications

Technical excellence

Simplicity
Success stories
The all-round carefree panel

Water Analysis Panels make continuous monitoring of drinking water easy at the water treatment plant in Frasnacht, Switzerland.

Compliance made easy

The automated phosphate monitoring with Liquiline System CA80PH helps the food company Pasfrost ensure the compliance with the strict limit values for its industrial wastewater.