The ExiCalculator app
How do you make sure you apply the correct cable length you need to make the 2-wire concept safe?
Calculating the exact cable length for 2-wire concept in hazardous areas becomes simple and quick with the ExiCalculator app. First, the app database is already filled with twelve parameters from three Endress+Hauser components which offers the basic information needed to perform the calculation. Second, the app allows you to make informed decisions on safe cable definitions and specifications. Last, you can print a certification as proof.
Voordelen
Save time by avoiding time-consuming and manual calculations

Get access to a complete database: twelve parameters from three components

Print directly from the app a proof certifying that the 2-wire concept is safe
It is simple, quick and for free!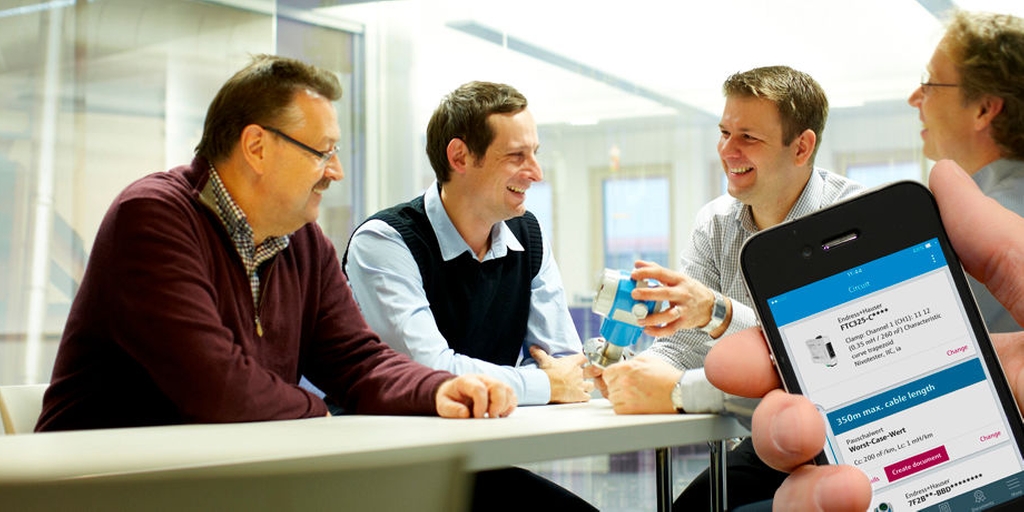 Gerelateerde producten

Eenvoudige producten

Gemakkelijk te selecteren, installeren en gebruiken
Technische topkwaliteit
Eenvoud
Standaardproducten

Betrouwbaar, robuust en onderhoudsarm
Technische topkwaliteit
Eenvoud
High-end producten

Functioneel en uiterst doelmatig
Technische topkwaliteit
Eenvoud
Gespecialiseerde producten

Ontworpen voor veeleisende applicaties
Technische topkwaliteit
Eenvoud
FLEX selectie
Technische topkwaliteit
Eenvoud

Fundamental selectie

Voldoe aan uw basismeetvoorwaarden

Technische topkwaliteit

Eenvoud

Lean selectie

Beheers eenvoudig uw belangrijkste processen

Technische topkwaliteit

Eenvoud

Extended selectie

Optimaliseer uw processen met innovatieve technologieën

Technische topkwaliteit

Eenvoud

Xpert selectie

Beheers uw meest uitdagende applicaties

Technische topkwaliteit

Eenvoud
Succesverhalen
Semi-batch-polymerisatie

Bewaking en regeling van een semi-batch-polymerisatie met Raman analyzer, uitgerust met Kaiser Raman technologie

Reliable calibration using hydrocarbons

On the new factory calibration rig from Endress+Hauser, Wintershall Dea can now calibrate Promass F with hydrocarbons as legally mandated – a significantly cheaper option than on-site calibration.

Koelwater rechtstreeks uit de Baltische Zee

Met de CUS52D profiteert energiecentrale-exploitant KNG van lagere onderhoudskosten dankzij betrouwbare, stabiele metingen, zelfs onder zware omstandigheden in zout water.