Ultrasonic measurement
Time-of-Flight
Prosonic FMU30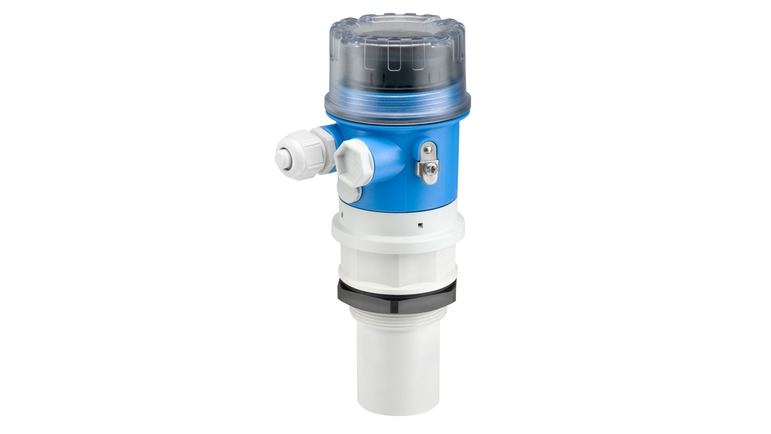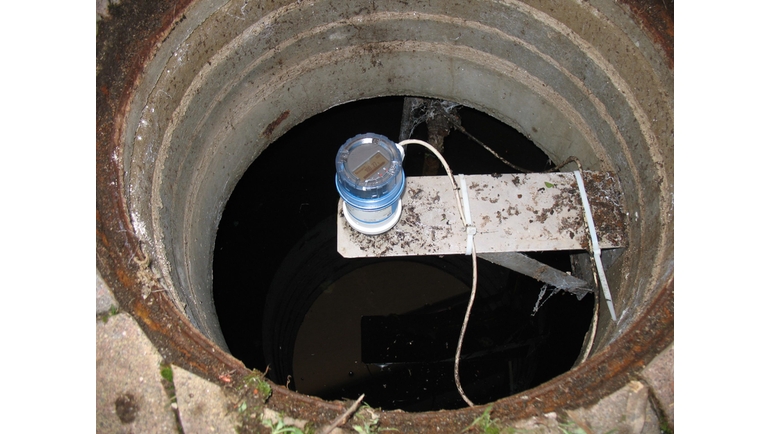 Cost effective all-round instrument for level applications in liquids and bulk solids
The range of applications extends from monitoring levels in sewage treatment plants and process water tanks to applications for loading, storage and buffer tanks. FMU30 ultrasonic sensor offers proven software algorithms and all warning and alarm messages are shown on the four-line plain text display and guarantee fast remedy of problems. The envelope curve can also be shown on the display. As the analysis results are displayed directly on-site, this ensures quick and accurate error diagnostics.
Snelle selectie
Kies uit één van de voorgestelde opties
Individuele configuratie
Ga verder met uw keuze uit alle mogelijke opties
Voordelen

Quick and simple commissioning via menu-guided onsite operation with four-line plain text display, 7 languages selectable

Envelope curves on the on-site display for simple diagnosis

Linearization function (up to 32 points) for conversion of the measured...
Toepassingsgebied

Two-wire instrument for continuous non-contact level and flow measurement.

Process connection: Thread

Temperature: -20 to +60°C (-4 to +140°F)

Pressure: +0.7 to +3bar (+10 to +44psi)

Maximum measuring distance:
Sensor 1½" for liquids 5m (16ft) and for...
Documenten / handleidingen / software
Accessoires / Spare parts
Nr

20

Order code

52025605

Deksel F16 hoog, transparant met O-ring

Display deksel, EPDM afdichting. Gebruik: behuizing Polyester, FMI21, FMI51/FMI52, FMU30. Dit betreft een product uit het E-direct portfolio met een scherpe netto prijs. Kijk voor meer informatie op www.e-direct.endress.com

Nr

20

Order code

52025606

Deksel F16, grijs, PBTP, incl. O-ring

Pakking EPDM. Gebruik: behuizing F16 Polyester, FMI21, FMI51/FMI52, FMU30, FTI51/FTI52/ FTI55/FTI56, FTI77, FTL50/FTL51/FTL51C/ FTL51H, FTL70/FTL71, FTL80/FTL81/FTL85, FTW31/FTW32.

Nr

21

Order code

52004137

O-ring 71.0x3.55 EPDM, 5 stuks

5 x O-ring 71.0x3.55 EPDM

Nr

30

Order code

71107553

Electronics FEU31

2-wire, 4-20mA. Usage: FMU30.

Nr

40

Order code

71107558

Display/Control unit FMU30

Alphanumeriek display, 4-lijns voor Prosonic T FMU30.

Nr

50

Order code

71107554

Sensor FMU30, G1-1/2

Thread ISO220 G1-1/2. Hexagon nut G1-1/2 6 + gasket EPDM. Usage: FMU30.

Nr

50

Order code

71107555

Sensor FMU30, G2

Thread ISO220 G2. Hexagon nut G2" + gasket EPDM. Usage: FMU30.

Nr

50

Order code

71107556

Sensor FMU30, NPT1-1/2

Thread ANSI MNPT1-1/2. Usage: FMU30.

Nr

50

Order code

71107557

Sensor FMU30, NPT2

Thread ANSI MNPT2. Usage: FMU30.

Nr

57

Order code

71107559

Flat gasket EPDM 47x58x2, 5 pieces

Process gasket. Usage: sensor G1-1/2, FMU30.

Nr

57

Order code

71107560

Flat gasket EPDM 59x68x2.5, 5 pieces

Process gasket. Usage: sensor G2, FMU30.

Nr

58

Order code

52000598

Moer (SW70) G2

Gebruik: sensor 2 ", Prosonic T/M, FMR10/FMR 20.

Nr

58

Order code

52000599

Moer 6-kant (SW58) G1 1/2 grijs PA

Voor sensor 1-1/2" Prosonic T/Prosonic M

Nr

58

Order code

52014146

Montage moer G1½"

Hexagon, SW60. Gebruik: Liquipoint T, Liquicap T, Prosonic M FMU40, Prosonic T FMU30, FMR10/FMR 20. Dit betreft een product uit het E-direct portfolio met een scherpe netto prijs. Kijk voor meer informatie op www.e-direct.endress.com