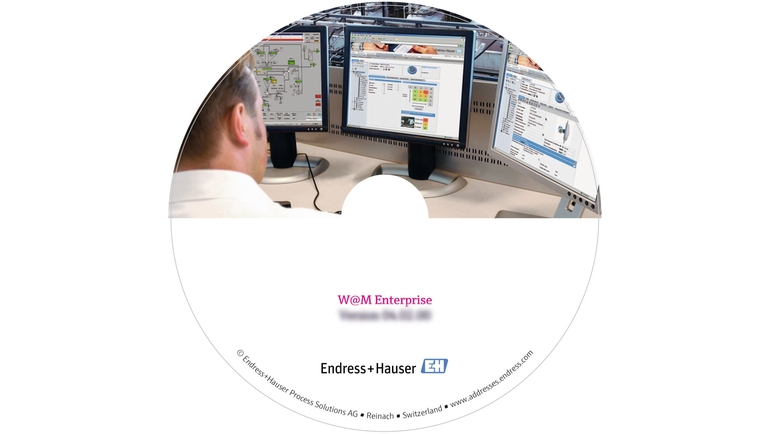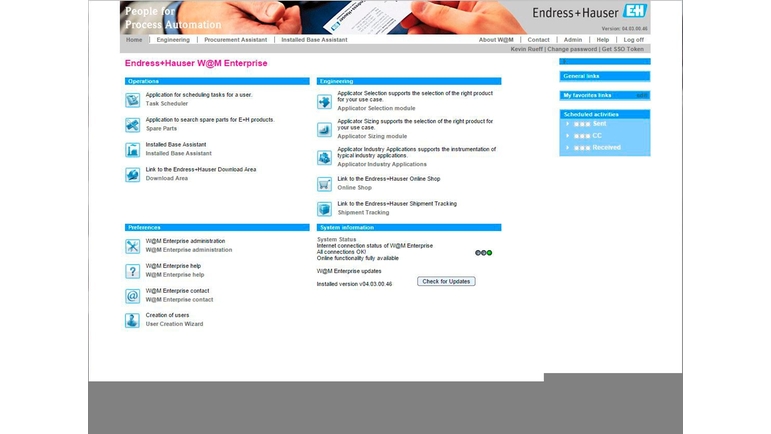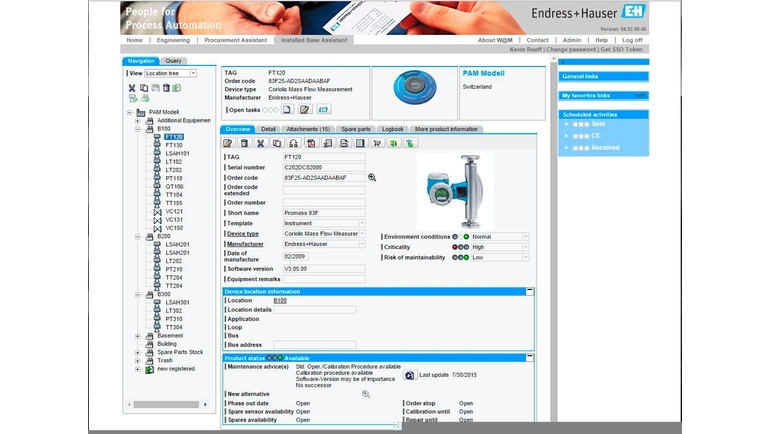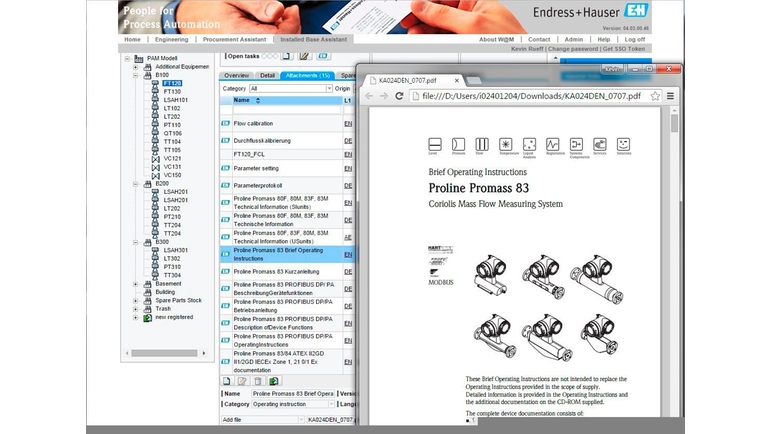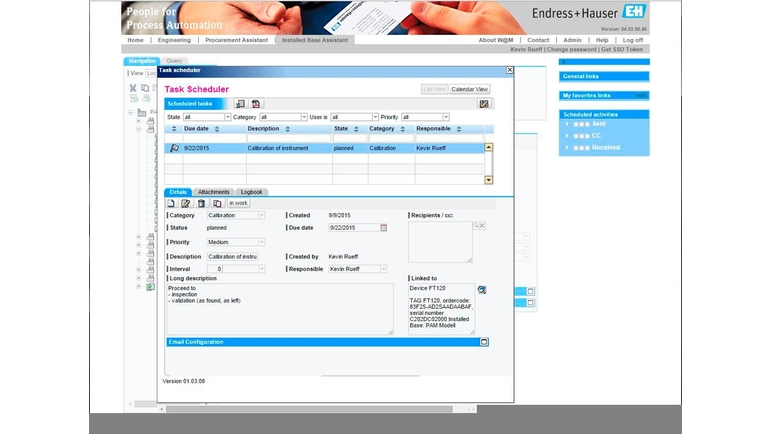 Effective management of your installed base throughout your asset's life cycle
W@M Enterprise is Endress+Hauser's software for asset information management. Connected with W@M Portal, it allows for real-time data monitoring of your process, permitting proactive maintenance of your devices. You get fast access to critical information, such as spare parts, product availability and reports. Quick access to the right information speeds up your processes, such as repair or replacement on an instrument or downloading certificates for inspections.
Snelle selectie
Kies uit één van de voorgestelde opties
Individuele configuratie
Ga verder met uw keuze uit alle mogelijke opties
Voordelen

Pre-filled asset information for Endress+Hauser devices because of online connection to Endress+Hauser's product database

Minimized plant downtime and errors thanks to quick access to asset information around-the-clock

Information and documentation for...
Toepassingsgebied

W@M Enterprise SWAM10B is suitable for several applications:

W@M Enterprise is Endress+Hauser's software (application to install) for asset information management. W@M Enterprise can be linked with the web based W@M Portal to get information on Endress+...
Documenten / handleidingen / software
Accessoires / Spare parts
W@M Enterprise

W@M Enterprise 04.04 krachtige en makkelijk te gebruiken Asset Information Management software voor het beheer van veldinstrumenten en apparaten zoals bijvoorbeeld pompen,kleppen, motoren of warmtewisselaars. Het is mogelijk om documentatiebeheer te voeren voor ieder Endress+Hauser apparaat en apparatuur van derden. W@M Enterprise 04.04 is een web applicatie met centrale data opslag en een gebruikers beheer omgeving. Automatische e-mail notificatie maakt het mogelijk om taken automatisch naar toegewezen personen te sturen. W@M Enterprise wordt geleverd met gebruikershandleiding. Installatie van de software en eventuele data invoer is niet inbegrepen.
Downloads
Plant Asset Management

Kunt u snel reageren op het apparaatstoringen en -defecten? Dit is slechts één aspect van de werking van uw installatie waar onze oplossing aanzienlijke verbeteringen brengt, evenals een vermindering van uw bedrijfskosten.

W@M Portal en W@M Enterprise (EN)

Als onderdeel van Endress+Hauser W@M Life Cycle Management, helpen de web-based W@M portal en W@M Enterprise om de technische en operationele informatie volledig en gemakkelijk te beheren.