Hebt u dit product al aangeschaft?
Log in op het softwareportaal voor de nieuwste versie.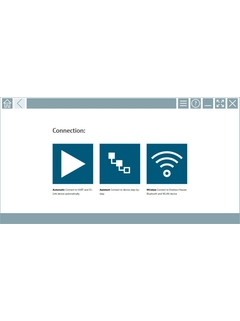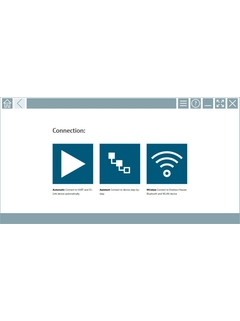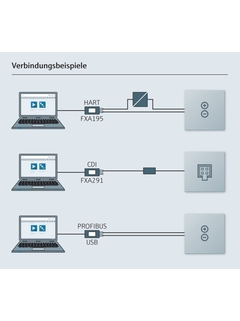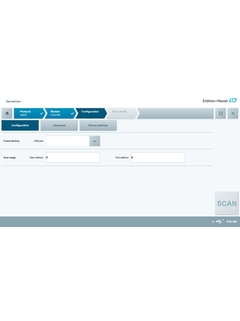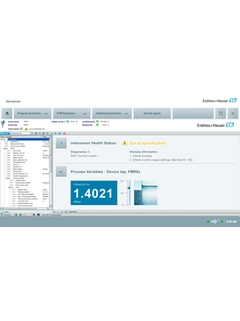 Overzicht specificaties
Connect to device

One-click automatic connection

Connection assistant

Communication protocols

HART

PROFIBUS DP/PA

FOUNDATION Fieldbus

CDI

Endress+Hauser Interfaces

Modbus

Hardware interfaces

Modems (USB/RS232)

TCP/IP

USB

PCMCIA
Toepassingsgebied
The fastest way to configure Endress+Hauser field devices is by using our dedicated tool DeviceCare. User-centered design allows for transparent and intuitive device connection and configuration. Intuitive menu design and guided step-by-step approach with status indication ensures best-in-class visibility.

DeviceCare is the tool developed by Endress+Hauser for the configuration of Endress+Hauser devices. All smart devices in a plant can be configured via a point-to-point or point-to-bus connection. The status information given provides users with a simple yet effective tool for monitoring devices. Automatic functions and wizards guide the user easily through the program. The user-friendly menus enable transparent and intuitive access to the field devices.
Voordelen
Fast and easy installation, online application updates, one-click connection to devices.

Automatic hardware identification and driver catalog update.

Device configuration with DTMs, Heartbeat verification support.

Multi-language support, touch-ready for tablet use.

The following communication protocols are supported: HART, PROFIBUS DP/PA, FOUNDATION Fieldbus, IO-Link, Modbus, CDI and Endress+Hauser service interfaces.


Hardware interfaces for modems (USB/RS232), Bluetooth, TCP/IP and USB.

Connection to Endress+Hauser Bluetooth and WLAN devices - perfect for wireless device configuration and diagnostics.
Ook interessant voor u

Innovatiebrochure DeviceCare

De snelste manier om Endress+Hauser veldinstrumenten te configureren is met behulp van ons gespecialiseerde hulpmiddel DeviceCare.

Toegang tot de software portal

Software-updates en volledige device driver bibliotheken zijn te downloaden in de Software Portal. De Software Portal is ook te gebruiken om uw softwareproduct te activeren en om softwarelicenties te beheren.
Eenvoudige producten

Gemakkelijk te selecteren, installeren en gebruiken
Technische topkwaliteit
Eenvoud
Standaardproducten

Betrouwbaar, robuust en onderhoudsarm
Technische topkwaliteit
Eenvoud
High-end producten

Functioneel en uiterst doelmatig
Technische topkwaliteit
Eenvoud
Gespecialiseerde producten

Ontworpen voor veeleisende applicaties
Technische topkwaliteit
Eenvoud
FLEX selectie
Technische topkwaliteit
Eenvoud

Fundamental selectie

Voldoe aan uw basismeetvoorwaarden

Technische topkwaliteit

Eenvoud

Lean selectie

Beheers eenvoudig uw belangrijkste processen

Technische topkwaliteit

Eenvoud

Extended selectie

Optimaliseer uw processen met innovatieve technologieën

Technische topkwaliteit

Eenvoud

Xpert selectie

Beheers uw meest uitdagende applicaties

Technische topkwaliteit

Eenvoud