Overzicht specificaties
Process temperature

-15 to 135 °C
(5 to 275 °F)

Process pressure

0.8 to 17 bar (11.6 to 246.5 psi) absolute
Toepassingsgebied
Memosens CPS12E is the digital all-round ORP sensor. It measures reliably even in harsh applications or hazardous areas. Designed for low maintenance and a long operating life, the ORP sensor offers you best value for money. Memosens CPS12E features Memosens 2.0 digital technology that provides the perfect basis for predictive maintenance thanks to extended storage of calibration and process data. The plug & play principle of Memosens allows for easy operation and more process uptime.
Long-term monitoring and limit monitoring of processes with stable process conditions:
- Chemical industry
- Pulp & paper industry
- Power plants
- Incineration plants
Water & wastewater treatment:
- Drinking water
- Cooling water
- Well water
- Wastewater treatment plants
With ATEX, IECEx, CSA C/US, NEPSI, Japan, INMETRO approvals for use in hazardous areas, zones 0, 1 and 2.
Voordelen
Robust, low maintenance ORP sensor: Large, dirt-repellent PTFE junction protects from soiling by the medium. Long poison diffusion path prevents poisoning of the electrode reference.

Suitable for harsh applications: Gold pin or platinum cap cover the full range of oxidizing or reducing media. Shaft glass ensures high chemical stability. The sensor is pressure stable up to 17 bar (246.5 psi) absolute.

Memosens 2.0 technology enables the sensor to store more process and calibration data. It lays the basis for IIoT services and predictive maintenance.

Extremely reliable measurement with to non-contact, inductive signal transmission results in increased process safety.

Lab calibration and fast sensor replacement on site allow for minimized process downtimes, reducing operating costs.
Extended selectie
High-end producten

Functioneel en uiterst doelmatig
Technische topkwaliteit
Eenvoud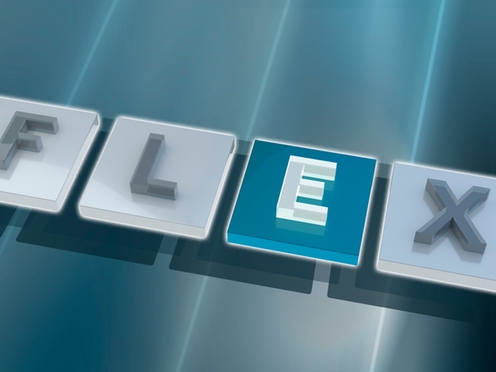 Eenvoudige producten

Gemakkelijk te selecteren, installeren en gebruiken
Technische topkwaliteit
Eenvoud
Standaardproducten

Betrouwbaar, robuust en onderhoudsarm
Technische topkwaliteit
Eenvoud
High-end producten

Functioneel en uiterst doelmatig
Technische topkwaliteit
Eenvoud
Gespecialiseerde producten

Ontworpen voor veeleisende applicaties
Technische topkwaliteit
Eenvoud
FLEX selectie
Technische topkwaliteit
Eenvoud

Fundamental selectie

Voldoe aan uw basismeetvoorwaarden

Technische topkwaliteit

Eenvoud

Lean selectie

Beheers eenvoudig uw belangrijkste processen

Technische topkwaliteit

Eenvoud

Extended selectie

Optimaliseer uw processen met innovatieve technologieën

Technische topkwaliteit

Eenvoud

Xpert selectie

Beheers uw meest uitdagende applicaties

Technische topkwaliteit

Eenvoud
Loading alternative products
Succesverhalen
Semi-batch polymerization

Monitoring and control of a semi-batch polymerization with Raman analyzer, powered by Kaiser Raman technology

The all-round carefree panel

Water Analysis Panels make continuous monitoring of drinking water easy at the water treatment plant in Frasnacht, Switzerland.
Ook interessant voor u
Liquiline: geavanceerd transmitterplatform

Door te kiezen voor het Liquiline platform, kiest u er effectief voor om minder geld te besteden aan voorraad houden, bespaart u installatietijd en verkrijgt u meer operationele veiligheid!


Sensorproductie: precisie in glas

De nauwkeurigheid van een meetpunt valt of staat met de sensor. We hebben de sensordeskundigen en de apparatuur om u constant te voorzien van sensoren met hoge nauwkeurigheid en van hoge kwaliteit.