Ammoniumanalyser
Liquiline System CA80AM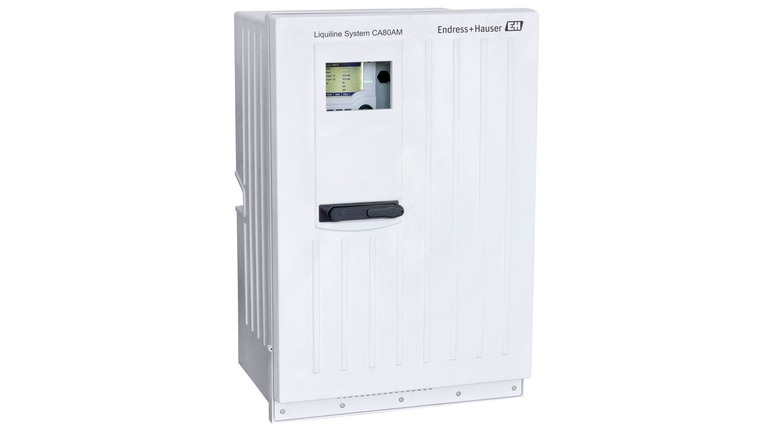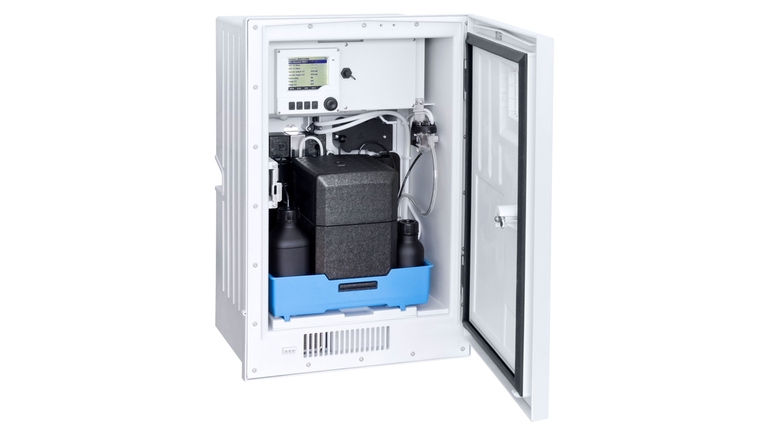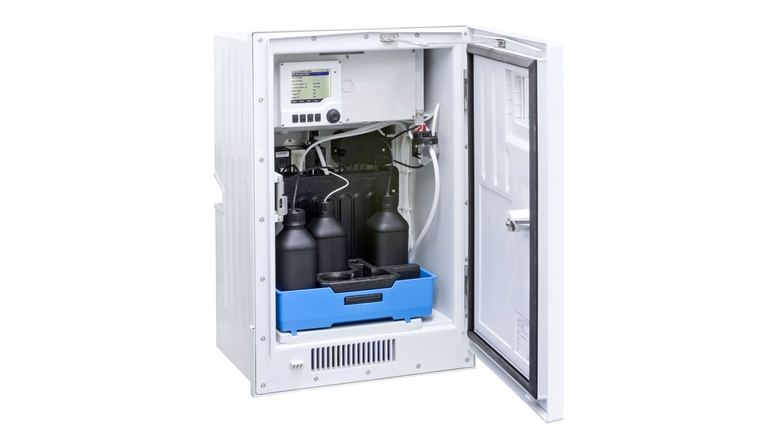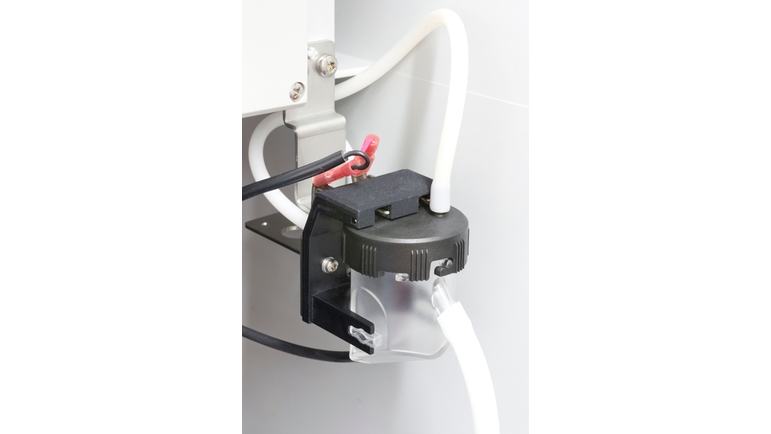 Colorimetrisch systeem voor online-bewaking van water- en afvalwaterbehandeling
Het Liquiline System CA80AM biedt uiterst nauwkeurige ammoniummetingen bij alle kritische controlepunten. Als onderdeel van het Liquiline-platform levert het plug & play en makkelijke upgrade naar een meetstation - waarbij de installatie-inspanning tot een minimum wordt beperkt. Automatische kalibratie en reiniging alsmede het lage verbruik van reagentia besparen u bedrijfs- en onderhoudskosten. Geavanceerde diagnose met toegang op afstand waarborgen de procesveiligheid en ondersteunen u bij het leveren van procesdocumentatie aan de autoriteiten.

Eenvoudige producten

Gemakkelijk te selecteren, installeren en gebruiken
Technische topkwaliteit
Eenvoud
Standaardproducten

Betrouwbaar, robuust en onderhoudsarm
Technische topkwaliteit
Eenvoud
High-end producten

Functioneel en uiterst doelmatig
Technische topkwaliteit
Eenvoud
Gespecialiseerde producten

Ontworpen voor veeleisende applicaties
Technische topkwaliteit
Eenvoud
FLEX selectie
Technische topkwaliteit
Eenvoud

Fundamental selectie

Voldoe aan uw basismeetvoorwaarden

Technische topkwaliteit

Eenvoud

Lean selectie

Beheers eenvoudig uw belangrijkste processen

Technische topkwaliteit

Eenvoud

Extended selectie

Optimaliseer uw processen met innovatieve technologieën

Technische topkwaliteit

Eenvoud

Xpert selectie

Beheers uw meest uitdagende applicaties

Technische topkwaliteit

Eenvoud
Overzicht specificaties

Measurement range

0.05 to 20 mg/l NH4-N
0.5 to 50 mg/l NH4-N
1 to 100 mg/l NH4-N
0.5 to 50 mg/l with dilution function to maximum 10 to 1000 mg/l NH4-N

Process temperature

4 to 40 °C (39 to 104 °F)

Process pressure

Measuring method

Comply with standard colorimetric measuring principle - indophenol blue method following ISO 7150-1, DIN 38406-5 and GB 7481-87
Loading alternative products
Snelle selectie
Kies uit één van de voorgestelde opties
Individuele configuratie
Ga verder met uw keuze uit alle mogelijke opties
Aanvullende componenten

Voordelen

Snelle inbedrijfstelling en plug & play dankzij Memosens-technologie en gebruiksvriendelijke bediening

Eenvoudige upgrade van functionaliteit - zelfs naar een compleet meetstation - door eenvoudig toevoegen van modules en aansluiten van Memosens-sensoren

...
Toepassingsgebied

Liquiline System CA80AM bewaakt en bestuurt:

influent van waterzuiveringsinstallaties

Effluent van waterzuiveringsinstallaties voor documentatiedoeleinden

Aëratiebassins

Waterbehandeling

Reinigingscapaciteit van gemeentelijke en industriële...
Documenten / handleidingen / software
Liquiline System CA80AM

Colorimetric analyzer for ammonium

Technische informatie (TI)

Memosens Operating Instructions

Sensor inputs with Memosens protocol

Inbedrijfsstellingsvoorschriften (BA)

Liquiline System CA80AM

Colorimetric analyzer for ammonium

Inbedrijfsstellingsvoorschriften (BA)

Liquiline System CA80AM

Colorimetrische analyzer voor ammonium

Short Instruction (KA)

05/21

SD card kit

Industrial flash drive, 1 GB
With firmware, no. 71127100
Without firmware, no. 71110815

Kit CA80 Outdoor

Kit for mounting analyzer on a post outdoor

Einbauanleitung/ Installation Instructions Kit Module/Modules

Für erweiterte Funktionalität
For extended functionality

Einbauanleitung/ Installation Instructions Kit Service-Schnittstelle/Service interface

CDI-Flanschstecker, Gegenmutter
CDI-flange connector, counter nut

Activation codes kit

For extended functionality

Speciale Documentatie (SD)

Special Documentation Liquiline 4-wire Platform

EtherNet/IP guideline

Speciale Documentatie (SD)

CY80AM für/for Liquiline System CA80AM Mischen der Reagenzien / Mixing of the reagent Special Documentation

Mischen der Reagenzien / Mixing of the reagent

Speciale Documentatie (SD)

CM44x/R/P / CSFxx / CA80xx

PROFIBUS Guideline

Speciale Documentatie (SD)

Special Documentation Liquiline 4-wire Platform

Modbus Guideline

Speciale Documentatie (SD)

CM44x/R/P / CSFxx / CA80xx

Webserver Guideline

Speciale Documentatie (SD)

Analyzers, in-situ sensors and samplers

Experts in Liquid Analysis

Catálogo Analizadores

Analizadores, sensores y tomamuestras in situ

Analizzatori, sensori in loco e campionatori

Esperti nell'analisi dei liquidi

Analysatoren, In-Situ-Sensoren und Probenehmer

Kompetenz in Flüssigkeitsanalyse

Expertise in liquid analysis

From sensors to complete turnkey solutions

Kompetenz in der Flüssigkeitsanalyse

Vom Sensor bis zur schlüsselfertigen Komplettlösung

Analizzatori, sensori in loco e campionatori

Esperti nell'analisi dei liquidi

Analyseurs, capteurs in situ et préleveurs

Experts en analyses physico-chimiques

Esperti nell'analisi dei liquidi

Dai sensori singoli a soluzioni
complete "chiavi in mano"

Jistota v analýze kapalin

Od senzorů po kompletní dodávku na klíč

Catálogo Portfolio Analítica

Desde sensores hasta soluciones completas

Making sure your WWTP runs and runs and runs

Efficient and effective wastewater treatment

Competentie Brochure (CP)

08/18

Damit Ihre Kläranlage läuft und läuft und läuft

Effizienz und Effektivität in der Abwasseraufbereitung

Competentie Brochure (CP)

08/18

Liquiline: Eine vielseitige Familie

Messumformer, Analysatoren und Probenehmer für zukunftssicheres
Anlagendesign und sicheren Betrieb

Competentie Brochure (CP)

08/15

High-precision nutrient analysis at critical control points

Liquiline System CA80AM and CA80PH analyzers and sample preparation
systems

关键控制点的高精度营养盐分析

Liquiline System CA80氨氮和磷酸盐分析仪及样品预处理单元

Präzise Nährstoffanalyse an kritischen Kontrollpunkten

Liquiline System CA80AM und CA80PH - Analysatoren und Probenaufbereitung

High-precision nutrient analysis at critical control points

Liquiline System CA80AM and CA80PH analyzers and sample preparation
systems

Liquiline CA80AM

Ammonium-Prozess-Analysengerät für die Überwachung des
Kläranlagenauslaufes, der
Optimierung von Belebungsbecken. Meßverfahren: Colorimetrisch,
Indophenblau

Firmware for Liquiline platform - version 01.09.00

Firmware for LiquilineCM44(R), Liquiline CM44P(R), Liquistation CSF34,
Liquistation CSF48, Liquiport CSP44, Liquiline System CA80

Firmware for Liquiline platform - version 01.09.01

Firmware for Liquiline CM44(R), Liquiline CM44P(R), Liquistation CSF34,
Liquistation CSF48, Liquiport CSP44, Liquiline System CA80

Firmware for Liquiline platform - version 01.09.02

Firmware for Liquiline CM44(R), Liquiline CM44P(R), Liquistation CSF34,
Liquistation CSF48, Liquiport CSP44, Liquiline System CA80

GSD Single, GSD_EH_DP_AN_LiquilineCA80xx_0x155E_0x05, 04.09.2021 (Analysis, Liquiline, 0x155E)

PROFIBUS DP,

PROFIBUS System Version: Any

Step 7 TIA Portal Version: 16

Step7-300 Version: 5.6

General Station Description (GSD)

1.30

GSD Single, GSD_EH_DP_AN_LiquilineCA80xx_0x155E, 29.06.2020 (Analysis, Liquiline, 0x155E)

PROFIBUS DP,

PROFIBUS System Version: Any

Step 7 TIA Portal Version: 15.1

Step7-300 Version: 5.6.0.2

General Station Description (GSD)

1.30

GSD Single, GSD_PN_AN_Liquiline_0x859F_0x01, 22.03.2021 (Analysis, Liquiline, 0x859F)

PROFINET,

PROFINET System Version: Any

General Station Description (GSD)

1.00.00

GSD Single, GSD_PN_AN_Liquiline_0x859F_0x01_01_09_00, 04.09.2021 (Analysis, Liquiline, 0x859F)

PROFINET,

ABB 800xA Control Builder M Version: 6.1 and newer

PROFINET System Version: Any

General Station Description (GSD)

1.00.00

EDS Single, EDS_EH_EIP_AN_Liquiline_0x109F_0x02_0x01_0109zz, 04.09.2021 (Analysis, Liquiline, 0x109

EtherNet/IP,

EtherNet IP System Version: Any

Electronic Data Sheet (EDS)

3.1

EDS Single, EDS_EH_EIP_AN_Liquiline_0x109F_0x02_0x01, 30.07.2016 (Analysis, Liquiline)

EtherNet/IP,

EtherNet IP System Version: Any

Electronic Data Sheet (EDS)

2.1

EDD Single, PDM_DP_AN_Liquiline_0x155E_0x04_0x01, 05.08.2016 (Analysis, Liquiline, 0x155E)

PROFIBUS DP,

PDM Version: 6.1, 8.2

Electronic Data Description (EDD)

1.00.00

DTM Single, Liquiline_CA80xx_DP_FW_01_06_zz_Dev_Rev_4, 06.11.2020 (Analysis, Liquiline, 0x155E)

PROFIBUS DP,

DeviceCare Version: 1.07.00

Field Xpert - SMT70 Version: 1.05.00

FieldCare Version: 2.15.00

PACTware Version: 4.1

Device Type Manager (DTM)

1.11.0.0

DTM Single, Liquiline_CA80xx_DP_FW_01_09_zz_Dev_Rev_05, 04.09.2021 (Analysis, Liquiline, 0x155E)

PROFIBUS DP,

DeviceCare Version: 1.07.00

Field Xpert - SMT70 Version: 1.05.00

FieldCare Version: 2.15.00

Device Type Manager (DTM)

1.11.0.0

DTM Single, Liquiline_CA80xx_DP_FW_01_07_zz_Dev_Rev_4, 06.11.2020 (Analysis, Liquiline, 0x155E)

PROFIBUS DP,

DeviceCare Version: 1.07.00

Field Xpert - SMT70 Version: 1.05.00

FieldCare Version: 2.15.00

PACTware Version: 5.0

Device Type Manager (DTM)

1.11.0.0

DTM Single, Liquiline_CA80xx_CDI_FW_1_06_zz_Dev_Rev_01, 18.11.2020 (Analysis, Liquiline, 0x119F)

Common Device Interface,

DeviceCare Version: 1.07.00

Field Xpert - SMT70 Version: 1.05.00

FieldCare Version: 2.15.00

Device Type Manager (DTM)

1.0.14.0

AOP Single, RS_EIP_AN_Liquiline_CA80xx_0x109F_0x02_0x01_AOP, 12.07.2021 (Analysis, Liquiline)

EtherNet/IP,

RA RSLogix 5000 Version: V15 and later

RA Studio 5000 Version: V21 and later

Add On Profile (AOP)

1.25.01

Faceplate Single, PRM_HART_AN_Liquiline_0x119F_0x02_0x02, 23.07.2021 (Analysis, Liquiline, 0x119F)

HART,

Plant Resource Manager Version: R4.03

Certificate Single, Certificate_PN_AN_Liquiline_0x859F_1_8_0, 02.03.2021 (Analysis, Liquiline, 0x85

PROFINET,

PROFINET System Version: Any

ComDTM Single, CDI_CommDTM, 22.07.2021

Common Device Interface,

DeviceCare Version: 1.05.00

FieldCare Version: 2.13.00

Communication DTM

2.09.08

Colorimetric measuring principle

Nutrients, metals or carbon components in a liquid can be measured using
the colorimetric measuring principle with or without digestion. This
video shows what it is about and how this measuring principle work.

Kolorimetrisches Messprinzip

Mit Hilfe des kolorimetrischen Messprinzips mit oder ohne Aufschluss
können Nährstoffe, Metalle oder Kohlenstoffe in einer Flüssigkeit
gemessen werden. Dieses Video zeigt, worum es dabei geht und wie
dieses Messprinzip funktioniert.

Colorimetric measuring principle

Nutrients, metals or carbon components in a liquid can be measured using
the colorimetric measuring principle with or without digestion. This
video shows what it is about and how this measuring principle work.

Colorimetric measuring principle

Nutrients, metals or carbon components in a liquid can be measured using
the colorimetric measuring principle with or without digestion. This
video shows what it is about and how this measuring principle work.

CY80AM-AA+SL (USA)

reagent set (SL) for CA80AM

Reagents/standard solutions/cleaner for analyzer

CY80AM-AA+T2 (Canada (French))

Standard solution NH4-N 10,0 mg/L

Reagents/standard solutions/cleaner for analyzer

CY800-AA11 (Ukraine)

cleaning solution for CA80AM

Reagents/standard solutions/cleaner for analyzer

R1AM-ACTIV (Slovakia)

Ready to use reagent RB for CA80AM

Reagents/standard solutions/cleaner for analyzer

CY81AM-AA+T4 (Norway)

Standard solution NH4-N 30 mg/l

Reagents/standard solutions/cleaner for analyzer

CY80AM-AA+T3 (United Kingdom)

Standard solution NH4-N 50,0 mg/L

Reagents/standard solutions/cleaner for analyzer

CY81AM-AA+T3 (Portugal)

Standard solution NH4-N 50 mg/l

Reagents/standard solutions/cleaner for analyzer

CY80AM-AA+SL (Norway)

reagent set (SL) for CA80AM

Reagents/standard solutions/cleaner for analyzer

CY80AM-AA+T7 (Italy)

Standard solution NH4-N 1 g/L

Reagents/standard solutions/cleaner for analyzer

CY81AM-AA+TE (Sweden)

Standard solution NH4-N 30 mg/l

Reagents/standard solutions/cleaner for analyzer

CY80AM-AA+SB (Sweden)

reagent set (SB) for CA80AM

Reagents/standard solutions/cleaner for analyzer

CY81AM-AA+T3 (Spain)

Standard solution NH4-N 50 mg/l

Reagents/standard solutions/cleaner for analyzer

CY81AM-AA+T4 (Hungary)

Standard solution NH4-N 30 mg/l

Reagents/standard solutions/cleaner for analyzer

CY80AM-AA+SL (Spain)

reagent set (SL) for CA80AM

Reagents/standard solutions/cleaner for analyzer

CY81AM-AA+T7 (Denmark)

Standard solution NH4-N 1000 mg/l

Reagents/standard solutions/cleaner for analyzer

CY81AM-AA+T4 (Estonia)

Standard solution NH4-N 30 mg/l

Reagents/standard solutions/cleaner for analyzer

CY80AM-AA+T2 (Switzerland (French))

Standard solution NH4-N 10,0 mg/L

Reagents/standard solutions/cleaner for analyzer

CY81AM-AA+T7 (Turkey)

Standard solution NH4-N 1000 mg/l

Reagents/standard solutions/cleaner for analyzer

CY81AM-AA+SL (Denmark)

Reagent set CY81AM for CA80AM

Reagents/standard solutions/cleaner for analyzer

CY80AM-AA+T4 (China)

Standard solution NH4-N 30,0 mg/L

Reagents/standard solutions/cleaner for analyzer

CY80AM-AA+SB (Denmark)

reagent set (SB) for CA80AM

Reagents/standard solutions/cleaner for analyzer

CY80AM-AA+T4 (Poland)

Standard solution NH4-N 30,0 mg/L

Reagents/standard solutions/cleaner for analyzer

CY80AM-AA+T4 (New Zealand)

Standard solution NH4-N 30,0 mg/L

Reagents/standard solutions/cleaner for analyzer

CY81AM-AA+T2 (Ukraine)

Standard solution NH4-N 10 mg/l

Reagents/standard solutions/cleaner for analyzer

CY80AM-AA+T4 (South Korea)

Standard solution NH4-N 30,0 mg/L

Reagents/standard solutions/cleaner for analyzer

CY81AM-AA+TE (Belgium (Dutch))

Standard solution NH4-N 30 mg/l

Reagents/standard solutions/cleaner for analyzer

CY80AM-AA+T4 (Sweden)

Standard solution NH4-N 30,0 mg/L

Reagents/standard solutions/cleaner for analyzer

R1AM-ACTIV (USA)

Ready to use reagent RB for CA80AM

Reagents/standard solutions/cleaner for analyzer

CY80AM-AA+SL (United Arab Emirates)

reagent set (SL) for CA80AM

Reagents/standard solutions/cleaner for analyzer

CY81AM-AA+T7 (South Africa)

Standard solution NH4-N 1000 mg/l

Reagents/standard solutions/cleaner for analyzer

CY81AM-AA+T3 (Turkey)

Standard solution NH4-N 50 mg/l

Reagents/standard solutions/cleaner for analyzer

CY80AM-AA+T4 (United Kingdom)

Standard solution NH4-N 30,0 mg/L

Reagents/standard solutions/cleaner for analyzer

CY80_DI_Water (France)

deionized water

Reagents/standard solutions/cleaner for analyzer

CY80_DI_Water (Lithuania)

deionized water

Reagents/standard solutions/cleaner for analyzer

CY81AM-AA+TE (Spain)

Standard solution NH4-N 30 mg/l

Reagents/standard solutions/cleaner for analyzer

CY81AM-AA+SL (Canada)

Reagent set CY81AM for CA80AM

Reagents/standard solutions/cleaner for analyzer

CY81AM-AA+T7 (Switzerland (French))

Standard solution NH4-N 1000 mg/l

Reagents/standard solutions/cleaner for analyzer

CY81AM-AA+TE (Switzerland (French))

Standard solution NH4-N 30 mg/l

Reagents/standard solutions/cleaner for analyzer

CY800-AA11 (Germany)

cleaning solution for CA80AM

Reagents/standard solutions/cleaner for analyzer

CY80AM-AA+T1 (Belgium)

Standard solution NH4-N 5,0 mg/L

Reagents/standard solutions/cleaner for analyzer

CY80AM-AA+T3 (Spain)

Standard solution NH4-N 50,0 mg/L

Reagents/standard solutions/cleaner for analyzer

R2AM-ACTIV (Sweden)

Ready to use reagent RK for CA80AM

Reagents/standard solutions/cleaner for analyzer

CY81AM-AA+T4 (Turkey)

Standard solution NH4-N 30 mg/l

Reagents/standard solutions/cleaner for analyzer

CY81AM-AA+T2 (Hungary)

Standard solution NH4-N 10 mg/l

Reagents/standard solutions/cleaner for analyzer

CY80AM-AA+T7 (Australia)

Standard solution NH4-N 1 g/L

Reagents/standard solutions/cleaner for analyzer

CY80AM-AA+T4 (Switzerland (Italian))

Standard solution NH4-N 30,0 mg/L

Reagents/standard solutions/cleaner for analyzer

CY81AM-AA+TE (Mexico)

Standard solution NH4-N 30 mg/l

Reagents/standard solutions/cleaner for analyzer

CY80_DI_Water (New Zealand)

deionized water

Reagents/standard solutions/cleaner for analyzer

CY81AM-AA+T2 (United Arab Emirates)

Standard solution NH4-N 10 mg/l

Reagents/standard solutions/cleaner for analyzer

CY81AM-AA+T7 (Croatia)

Standard solution NH4-N 1000 mg/l

Reagents/standard solutions/cleaner for analyzer

CY81AM-AA+T7 (New Zealand)

Standard solution NH4-N 1000 mg/l

Reagents/standard solutions/cleaner for analyzer

CY80AM-AA+T4 (Portugal)

Standard solution NH4-N 30,0 mg/L

Reagents/standard solutions/cleaner for analyzer

R2AM-ACTIV (Netherlands)

Ready to use reagent RK for CA80AM

Reagents/standard solutions/cleaner for analyzer

CY80AM-AA+T2 (Canada)

Standard solution NH4-N 10,0 mg/L

Reagents/standard solutions/cleaner for analyzer

CY81AM-AA+TC (Denmark)

Standard solution NH4-N 10 mg/L

Reagents/standard solutions/cleaner for analyzer

CY81AM-AA+SL (Switzerland)

Reagent set CY81AM for CA80AM

Reagents/standard solutions/cleaner for analyzer

CY80AM-AA+SB (India)

reagent set (SB) for CA80AM

Reagents/standard solutions/cleaner for analyzer

CY81AM-AA+T3 (Slovakia)

Standard solution NH4-N 50 mg/l

Reagents/standard solutions/cleaner for analyzer

CY80AM-AA+SB (European Union)

reagent set (SB) for CA80AM

Reagents/standard solutions/cleaner for analyzer

R1AM-ACTIV (Malta)

Ready to use reagent RB for CA80AM

Reagents/standard solutions/cleaner for analyzer

CY80AM-AA+T1 (Slovenia)

Standard solution NH4-N 5,0 mg/L

Reagents/standard solutions/cleaner for analyzer

CY80AM-AA+T7 (France)

Standard solution NH4-N 1 g/L

Reagents/standard solutions/cleaner for analyzer

CY81AM-AA+T7 (Mexico)

Standard solution NH4-N 1000 mg/l

Reagents/standard solutions/cleaner for analyzer

CY80AM-AA+T2 (New Zealand)

Standard solution NH4-N 10,0 mg/L

Reagents/standard solutions/cleaner for analyzer

CY80AM-AA+T3 (Ireland)

Standard solution NH4-N 50,0 mg/L

Reagents/standard solutions/cleaner for analyzer

CY80AM-AA+T2 (Denmark)

Standard solution NH4-N 10,0 mg/L

Reagents/standard solutions/cleaner for analyzer

CY80AM-AA+T3 (Sweden)

Standard solution NH4-N 50,0 mg/L

Reagents/standard solutions/cleaner for analyzer

CY81AM-AA+T2 (Poland)

Standard solution NH4-N 10 mg/l

Reagents/standard solutions/cleaner for analyzer

CY81AM-AA+SL (Russia)

Reagent set CY81AM for CA80AM

Reagents/standard solutions/cleaner for analyzer

CY81AM-AA+T4 (Czech Republic)

Standard solution NH4-N 30 mg/l

Reagents/standard solutions/cleaner for analyzer

CY80_DI_Water (Hungary)

deionized water

Reagents/standard solutions/cleaner for analyzer

CY80AM-AA+SB (Greece)

reagent set (SB) for CA80AM

Reagents/standard solutions/cleaner for analyzer

CY80AM-AA+T1 (Belgium (Dutch))

Standard solution NH4-N 5,0 mg/L

Reagents/standard solutions/cleaner for analyzer

CY80_DI_Water (Australia)

deionized water

Reagents/standard solutions/cleaner for analyzer

CY80AM-AA+SL (Bulgaria)

reagent set (SL) for CA80AM

Reagents/standard solutions/cleaner for analyzer

CY81AM-AA+T3 (Czech Republic)

Standard solution NH4-N 50 mg/l

Reagents/standard solutions/cleaner for analyzer

CY81AM-AA+T1 (Portugal)

Standard solution NH4-N 5 mg/l

Reagents/standard solutions/cleaner for analyzer

CY80AM-AA+T4 (Switzerland (French))

Standard solution NH4-N 30,0 mg/L

Reagents/standard solutions/cleaner for analyzer

CY80_DI_Water (Romania)

deionized water

Reagents/standard solutions/cleaner for analyzer

CY80AM-AA+T4 (Austria)

Standard solution NH4-N 30,0 mg/L

Reagents/standard solutions/cleaner for analyzer

CY81AM-AA+TE (Germany)

Standard solution NH4-N 30 mg/l

Reagents/standard solutions/cleaner for analyzer

CY80AM-AA+T1 (United Arab Emirates)

Standard solution NH4-N 5,0 mg/L

Reagents/standard solutions/cleaner for analyzer

CY80_DI_Water (Japan)

deionized water

Reagents/standard solutions/cleaner for analyzer

CY80_DI_Water (Norway)

deionized water

Reagents/standard solutions/cleaner for analyzer

CY81AM-AA+SL (USA)

Reagent set CY81AM for CA80AM

Reagents/standard solutions/cleaner for analyzer

CY81AM-AA+T4 (Slovenia)

Standard solution NH4-N 30 mg/l

Reagents/standard solutions/cleaner for analyzer

CY81AM-AA+T7 (Slovenia)

Standard solution NH4-N 1000 mg/l

Reagents/standard solutions/cleaner for analyzer

CY81AM-AA+T2 (India)

Standard solution NH4-N 10 mg/l

Reagents/standard solutions/cleaner for analyzer

CY81AM-AA+T1 (Poland)

Standard solution NH4-N 5 mg/l

Reagents/standard solutions/cleaner for analyzer

CY81AM-AA+T3 (USA)

Standard solution NH4-N 50 mg/l

Reagents/standard solutions/cleaner for analyzer

CY80AM-AA+SB (New Zealand)

reagent set (SB) for CA80AM

Reagents/standard solutions/cleaner for analyzer

CY80AM-AA+T1 (European Union)

Standard solution NH4-N 5,0 mg/L

Reagents/standard solutions/cleaner for analyzer

CY80AM-AA+T7 (Finland)

Standard solution NH4-N 1 g/L

Reagents/standard solutions/cleaner for analyzer

CY81AM-AA+T7 (Romania)

Standard solution NH4-N 1000 mg/l

Reagents/standard solutions/cleaner for analyzer

CY80_DI_Water (Canada (French))

deionized water

Reagents/standard solutions/cleaner for analyzer

CY80AM-AA+T3 (Bulgaria)

Standard solution NH4-N 50,0 mg/L

Reagents/standard solutions/cleaner for analyzer

R2AM-ACTIV (Finland)

Ready to use reagent RK for CA80AM

Reagents/standard solutions/cleaner for analyzer

CY80_DI_Water (Russia)

deionized water

Reagents/standard solutions/cleaner for analyzer

CY81AM-AA+T1 (Slovenia)

Standard solution NH4-N 5 mg/l

Reagents/standard solutions/cleaner for analyzer

R2AM-ACTIV (Hungary)

Ready to use reagent RK for CA80AM

Reagents/standard solutions/cleaner for analyzer

CY81AM-AA+T3 (Malta)

Standard solution NH4-N 50 mg/l

Reagents/standard solutions/cleaner for analyzer

CY80AM-AA+T4 (Denmark)

Standard solution NH4-N 30,0 mg/L

Reagents/standard solutions/cleaner for analyzer

CY81AM-AA+T2 (Switzerland (French))

Standard solution NH4-N 10 mg/l

Reagents/standard solutions/cleaner for analyzer

CY800-AA11 (Italy)

cleaning solution for CA80AM

Reagents/standard solutions/cleaner for analyzer

CY81AM-AA+T7 (European Union)

Standard solution NH4-N 1000 mg/l

Reagents/standard solutions/cleaner for analyzer

CY80AM-AA+SL (Saudi Arabien)

reagent set (SL) for CA80AM

Reagents/standard solutions/cleaner for analyzer

CY81AM-AA+T3 (France)

Standard solution NH4-N 50 mg/l

Reagents/standard solutions/cleaner for analyzer

CY81AM-AA+SL (South Africa)

Reagent set CY81AM for CA80AM

Reagents/standard solutions/cleaner for analyzer

CY80AM-AA+T4 (India)

Standard solution NH4-N 30,0 mg/L

Reagents/standard solutions/cleaner for analyzer

R1AM-ACTIV (Slovenia)

Ready to use reagent RB for CA80AM

Reagents/standard solutions/cleaner for analyzer

CY81AM-AA+SL (Turkey)

Reagent set CY81AM for CA80AM

Reagents/standard solutions/cleaner for analyzer

CY800-AA11 (Netherlands)

cleaning solution for CA80AM

Reagents/standard solutions/cleaner for analyzer

CY81AM-AA+TE (Croatia)

Standard solution NH4-N 30 mg/l

Reagents/standard solutions/cleaner for analyzer

CY81AM-AA+TA (Denmark)

Standard solution NH4-N 2,5mg/L

Reagents/standard solutions/cleaner for analyzer

R1AM-ACTIV (Switzerland (French))

Ready to use reagent RB for CA80AM

Reagents/standard solutions/cleaner for analyzer

R1AM-ACTIV (Spain)

Ready to use reagent RB for CA80AM

Reagents/standard solutions/cleaner for analyzer

CY800-AA11 (Slovakia)

cleaning solution for CA80AM

Reagents/standard solutions/cleaner for analyzer

CY81AM-AA+TE (Switzerland)

Standard solution NH4-N 30 mg/l

Reagents/standard solutions/cleaner for analyzer

CY81AM-AA+T4 (Russia)

Standard solution NH4-N 30 mg/l

Reagents/standard solutions/cleaner for analyzer

CY81AM-AA+T1 (Greece)

Standard solution NH4-N 5 mg/l

Reagents/standard solutions/cleaner for analyzer

CY80AM-AA+T4 (Russia)

Standard solution NH4-N 30,0 mg/L

Reagents/standard solutions/cleaner for analyzer

CY80AM-AA+T7 (Russia)

Standard solution NH4-N 1 g/L

Reagents/standard solutions/cleaner for analyzer

CY81AM-AA+T7 (Spain)

Standard solution NH4-N 1000 mg/l

Reagents/standard solutions/cleaner for analyzer

CY80AM-AA+SB (Japan)

reagent set (SB) for CA80AM

Reagents/standard solutions/cleaner for analyzer

CY81AM-AA+SL (Lithuania)

Reagent set CY81AM for CA80AM

Reagents/standard solutions/cleaner for analyzer

CY81AM-AA+T2 (Australia)

Standard solution NH4-N 10 mg/l

Reagents/standard solutions/cleaner for analyzer

CY80AM-AA+SL (Latvia)

reagent set (SL) for CA80AM

Reagents/standard solutions/cleaner for analyzer

CY800-AA11 (Switzerland)

cleaning solution for CA80AM

Reagents/standard solutions/cleaner for analyzer

CY80AM-AA+T1 (Canada (French))

Standard solution NH4-N 5,0 mg/L

Reagents/standard solutions/cleaner for analyzer

CY80AM-AA+SB (Estonia)

reagent set (SB) for CA80AM

Reagents/standard solutions/cleaner for analyzer

CY80AM-AA+T1 (Latvia)

Standard solution NH4-N 5,0 mg/L

Reagents/standard solutions/cleaner for analyzer

CY81AM-AA+TE (New Zealand)

Standard solution NH4-N 30 mg/l

Reagents/standard solutions/cleaner for analyzer

CY81AM-AA+T2 (Norway)

Standard solution NH4-N 10 mg/l

Reagents/standard solutions/cleaner for analyzer

CY81AM-AA+T1 (USA)

Standard solution NH4-N 5 mg/l

Reagents/standard solutions/cleaner for analyzer

CY81AM-AA+T2 (Belgium)

Standard solution NH4-N 10 mg/l

Reagents/standard solutions/cleaner for analyzer

CY80AM-AA+SL (Ukraine)

reagent set (SL) for CA80AM

Reagents/standard solutions/cleaner for analyzer

R1AM-ACTIV (Hungary)

Ready to use reagent RB for CA80AM

Reagents/standard solutions/cleaner for analyzer

CY81AM-AA+T3 (Norway)

Standard solution NH4-N 50 mg/l

Reagents/standard solutions/cleaner for analyzer

R1AM-ACTIV (United Arab Emirates)

Ready to use reagent RB for CA80AM

Reagents/standard solutions/cleaner for analyzer

CY80AM-AA+T3 (Romania)

Standard solution NH4-N 50,0 mg/L

Reagents/standard solutions/cleaner for analyzer

CY80AM-AA+T4 (United Arab Emirates)

Standard solution NH4-N 30,0 mg/L

Reagents/standard solutions/cleaner for analyzer

CY80AM-AA+T3 (European Union)

Standard solution NH4-N 50,0 mg/L

Reagents/standard solutions/cleaner for analyzer

CY81AM-AA+T4 (Italy)

Standard solution NH4-N 30 mg/l

Reagents/standard solutions/cleaner for analyzer

CY81AM-AA+T2 (Turkey)

Standard solution NH4-N 10 mg/l

Reagents/standard solutions/cleaner for analyzer

CY80AM-AA+SB (Netherlands)

reagent set (SB) for CA80AM

Reagents/standard solutions/cleaner for analyzer

CY81AM-AA+T7 (Ireland)

Standard solution NH4-N 1000 mg/l

Reagents/standard solutions/cleaner for analyzer

CY80AM-AA+SL (United Arab Emirates)

reagent set (SL) for CA80AM

Reagents/standard solutions/cleaner for analyzer

CY80AM-AA+SB (South Korea)

reagent set (SB) for CA80AM

Reagents/standard solutions/cleaner for analyzer

CY81AM-AA+T2 (Greece)

Standard solution NH4-N 10 mg/l

Reagents/standard solutions/cleaner for analyzer

CY80AM-AA+SL (United Kingdom)

reagent set (SL) for CA80AM

Reagents/standard solutions/cleaner for analyzer

CY80AM-AA+T4 (Ireland)

Standard solution NH4-N 30,0 mg/L

Reagents/standard solutions/cleaner for analyzer

CY80AM-AA+T2 (Italy)

Standard solution NH4-N 10,0 mg/L

Reagents/standard solutions/cleaner for analyzer

CY80AM-AA+T4 (Slovakia)

Standard solution NH4-N 30,0 mg/L

Reagents/standard solutions/cleaner for analyzer

CY81AM-AA+TE (Australia)

Standard solution NH4-N 30 mg/l

Reagents/standard solutions/cleaner for analyzer

R2AM-ACTIV (Slovakia)

Ready to use reagent RK for CA80AM

Reagents/standard solutions/cleaner for analyzer

R1AM-ACTIV (Sweden)

Ready to use reagent RB for CA80AM

Reagents/standard solutions/cleaner for analyzer

CY800-AA11 (India)

cleaning solution for CA80AM

Reagents/standard solutions/cleaner for analyzer

CY81AM-AA+T3 (Croatia)

Standard solution NH4-N 50 mg/l

Reagents/standard solutions/cleaner for analyzer

CY80AM-AA+SL (Croatia)

reagent set (SL) for CA80AM

Reagents/standard solutions/cleaner for analyzer

CY800-AA11 (Japan)

cleaning solution for CA80AM

Reagents/standard solutions/cleaner for analyzer

CY81AM-AA+T2 (France)

Standard solution NH4-N 10 mg/l

Reagents/standard solutions/cleaner for analyzer

CY800-AA11 (United Kingdom)

cleaning solution for CA80AM

Reagents/standard solutions/cleaner for analyzer

CY81AM-AA+TE (Slovakia)

Standard solution NH4-N 30 mg/l

Reagents/standard solutions/cleaner for analyzer

CY80AM-AA+T1 (Finland)

Standard solution NH4-N 5,0 mg/L

Reagents/standard solutions/cleaner for analyzer

CY80AM-AA+T2 (Sweden)

Standard solution NH4-N 10,0 mg/L

Reagents/standard solutions/cleaner for analyzer

CY81AM-AA+T7 (Canada)

Standard solution NH4-N 1000 mg/l

Reagents/standard solutions/cleaner for analyzer

CY81AM-AA+T3 (United Arab Emirates)

Standard solution NH4-N 50 mg/l

Reagents/standard solutions/cleaner for analyzer

CY80AM-AA+T4 (Malta)

Standard solution NH4-N 30,0 mg/L

Reagents/standard solutions/cleaner for analyzer

CY80AM-AA+T2 (Switzerland (Italian))

Standard solution NH4-N 10,0 mg/L

Reagents/standard solutions/cleaner for analyzer

CY80_DI_Water (Italy)

deionized water

Reagents/standard solutions/cleaner for analyzer

CY80AM-AA+SB (Hungary)

reagent set (SB) for CA80AM

Reagents/standard solutions/cleaner for analyzer

CY81AM-AA+SL (Estonia)

Reagent set CY81AM for CA80AM

Reagents/standard solutions/cleaner for analyzer

CY80AM-AA+T2 (European Union)

Standard solution NH4-N 10,0 mg/L

Reagents/standard solutions/cleaner for analyzer

CY81AM-AA+TD (Denmark)

Standard solution NH4-N 50 mg/L

Reagents/standard solutions/cleaner for analyzer

R1AM-ACTIV (Lithuania)

Ready to use reagent RB for CA80AM

Reagents/standard solutions/cleaner for analyzer

CY80AM-AA+T3 (Malta)

Standard solution NH4-N 50,0 mg/L

Reagents/standard solutions/cleaner for analyzer

CY81AM-AA+SL (Hungary)

Reagent set CY81AM for CA80AM

Reagents/standard solutions/cleaner for analyzer

CY80_DI_Water (United Kingdom)

deionized water

Reagents/standard solutions/cleaner for analyzer

CY80AM-AA+SL (Estonia)

reagent set (SL) for CA80AM

Reagents/standard solutions/cleaner for analyzer

CY80AM-AA+SB (USA)

reagent set (SB) for CA80AM

Reagents/standard solutions/cleaner for analyzer

CY81AM-AA+TE (Ukraine)

Standard solution NH4-N 30 mg/l

Reagents/standard solutions/cleaner for analyzer

CY80AM-AA+T7 (Spain)

Standard solution NH4-N 1 g/L

Reagents/standard solutions/cleaner for analyzer

CY80AM-AA+T3 (Poland)

Standard solution NH4-N 50,0 mg/L

Reagents/standard solutions/cleaner for analyzer

CY81AM-AA+T2 (Croatia)

Standard solution NH4-N 10 mg/l

Reagents/standard solutions/cleaner for analyzer

CY80AM-AA+T3 (Lithuania)

Standard solution NH4-N 50,0 mg/L

Reagents/standard solutions/cleaner for analyzer

R1AM-ACTIV (Austria)

ready to use reagent RB for CA80AM

Reagents/standard solutions/cleaner for analyzer

R2AM-ACTIV (United Arab Emirates)

Ready to use reagent RK for CA80AM

Reagents/standard solutions/cleaner for analyzer

R2AM-ACTIV (Poland)

Ready to use reagent RK for CA80AM

Reagents/standard solutions/cleaner for analyzer

CY80_DI_Water (Slovakia)

deionized water

Reagents/standard solutions/cleaner for analyzer

CY81AM-AA+T7 (United Kingdom)

Standard solution NH4-N 1000 mg/l

Reagents/standard solutions/cleaner for analyzer

CY80AM-AA+T2 (South Korea)

Standard solution NH4-N 10,0 mg/L

Reagents/standard solutions/cleaner for analyzer

CY80AM-AA+SL (Greece)

reagent set (SL) for CA80AM

Reagents/standard solutions/cleaner for analyzer

CY81AM-AA+SL (France)

Reagent set CY81AM for CA80AM

Reagents/standard solutions/cleaner for analyzer

CY80AM-AA+T1 (Poland)

Standard solution NH4-N 5,0 mg/L

Reagents/standard solutions/cleaner for analyzer

CY80AM-AA+SB (Mexico)

reagent set (SB) for CA80AM

Reagents/standard solutions/cleaner for analyzer

CY81AM-AA+SL (Slovenia)

Reagent set CY81AM for CA80AM

Reagents/standard solutions/cleaner for analyzer

CY80AM-AA+T7 (Germany)

Standard solution NH4-N 1 g/L

Reagents/standard solutions/cleaner for analyzer

CY81AM-AA+T3 (Greece)

Standard solution NH4-N 50 mg/l

Reagents/standard solutions/cleaner for analyzer

CY81AM-AA+T7 (China)

Standard solution NH4-N 1000 mg/l

Reagents/standard solutions/cleaner for analyzer

CY81AM-AA+T2 (Malta)

Standard solution NH4-N 10 mg/l

Reagents/standard solutions/cleaner for analyzer

CY81AM-AA+T4 (Poland)

Standard solution NH4-N 30 mg/l

Reagents/standard solutions/cleaner for analyzer

CY81AM-AA+T2 (Slovenia)

Standard solution NH4-N 10 mg/l

Reagents/standard solutions/cleaner for analyzer

CY81AM-AA+T3 (Belgium)

Standard solution NH4-N 50 mg/l

Reagents/standard solutions/cleaner for analyzer

CY81AM-AA+T4 (South Africa)

Standard solution NH4-N 30 mg/l

Reagents/standard solutions/cleaner for analyzer

CY80AM-AA+T1 (Russia)

Standard solution NH4-N 5,0 mg/L

Reagents/standard solutions/cleaner for analyzer

CY81AM-AA+TE (Norway)

Standard solution NH4-N 30 mg/l

Reagents/standard solutions/cleaner for analyzer

CY80AM-AA+SL (Finland)

reagent set (SL) for CA80AM

Reagents/standard solutions/cleaner for analyzer

CY81AM-AA+T1 (Lithuania)

Standard solution NH4-N 5 mg/l

Reagents/standard solutions/cleaner for analyzer

CY81AM-AA+T4 (Belgium (Dutch))

Standard solution NH4-N 30 mg/l

Reagents/standard solutions/cleaner for analyzer

CY80AM-AA+SB (Russia)

reagent set (SB) for CA80AM

Reagents/standard solutions/cleaner for analyzer

R2AM-ACTIV (Portugal)

Ready to use reagent RK for CA80AM

Reagents/standard solutions/cleaner for analyzer

CY80AM-AA+T7 (Slovenia)

Standard solution NH4-N 1 g/L

Reagents/standard solutions/cleaner for analyzer

R1AM-ACTIV (Switzerland)

ready to use reagent RB for CA80AM

Reagents/standard solutions/cleaner for analyzer

CY80AM-AA+T7 (United Arab Emirates)

Standard solution NH4-N 1 g/L

Reagents/standard solutions/cleaner for analyzer

CY81AM-AA+SL (United Kingdom)

Reagent set CY81AM for CA80AM

Reagents/standard solutions/cleaner for analyzer

CY81AM-AA+T4 (Switzerland (Italian))

Standard solution NH4-N 30 mg/l

Reagents/standard solutions/cleaner for analyzer

CY80AM-AA+T2 (Turkey)

Standard solution NH4-N 10,0 mg/L

Reagents/standard solutions/cleaner for analyzer

CY80AM-AA+SL (Romania)

reagent set (SL) for CA80AM

Reagents/standard solutions/cleaner for analyzer

CY80AM-AA+T2 (Belgium)

Standard solution NH4-N 10,0 mg/L

Reagents/standard solutions/cleaner for analyzer

CY80AM-AA+SB (Australia)

reagent set (SB) for CA80AM

Reagents/standard solutions/cleaner for analyzer

CY80AM-AA+T3 (Slovenia)

Standard solution NH4-N 50,0 mg/L

Reagents/standard solutions/cleaner for analyzer

CY81AM-AA+T3 (China)

Standard solution NH4-N 50 mg/l

Reagents/standard solutions/cleaner for analyzer

CY80_DI_Water (Portugal)

deionized water

Reagents/standard solutions/cleaner for analyzer

CY81AM-AA+T2 (Belgium (Dutch))

Standard solution NH4-N 10 mg/l

Reagents/standard solutions/cleaner for analyzer

CY81AM-AA+T1 (Finland)

Standard solution NH4-N 5 mg/l

Reagents/standard solutions/cleaner for analyzer

CY81AM-AA+T1 (Ireland)

Standard solution NH4-N 5 mg/l

Reagents/standard solutions/cleaner for analyzer

R2AM-ACTIV (Ireland)

Ready to use reagent RK for CA80AM

Reagents/standard solutions/cleaner for analyzer

CY81AM-AA+T4 (Portugal)

Standard solution NH4-N 30 mg/l

Reagents/standard solutions/cleaner for analyzer

CY80AM-AA+SB (Norway)

reagent set (SB) for CA80AM

Reagents/standard solutions/cleaner for analyzer

CY81AM-AA+T1 (Ukraine)

Standard solution NH4-N 5 mg/l

Reagents/standard solutions/cleaner for analyzer

R2AM-ACTIV (Greece)

Ready to use reagent RK for CA80AM

Reagents/standard solutions/cleaner for analyzer

CY80AM-AA+SB (Ukraine)

reagent set (SB) for CA80AM

Reagents/standard solutions/cleaner for analyzer

CY80AM-AA+T1 (Romania)

Standard solution NH4-N 5,0 mg/L

Reagents/standard solutions/cleaner for analyzer

CY80AM-AA+T7 (Greece)

Standard solution NH4-N 1 g/L

Reagents/standard solutions/cleaner for analyzer

CY80AM-AA+T4 (Croatia)

Standard solution NH4-N 30,0 mg/L

Reagents/standard solutions/cleaner for analyzer

CY80AM-AA+SL (France)

reagent set (SL) for CA80AM

Reagents/standard solutions/cleaner for analyzer

CY80AM-AA+T3 (Denmark)

Standard solution NH4-N 50,0 mg/L

Reagents/standard solutions/cleaner for analyzer

CY81AM-AA+SL (Mexico)

Reagent set CY81AM for CA80AM

Reagents/standard solutions/cleaner for analyzer

CY81AM-AA+T7 (Latvia)

Standard solution NH4-N 1000 mg/l

Reagents/standard solutions/cleaner for analyzer

CY81AM-AA+T1 (Brasilien)

Standard solution NH4-N 5 mg/l

Reagents/standard solutions/cleaner for analyzer

CY81AM-AA+T2 (Spain)

Standard solution NH4-N 10 mg/l

Reagents/standard solutions/cleaner for analyzer

CY81AM-AA+T2 (Portugal)

Standard solution NH4-N 10 mg/l

Reagents/standard solutions/cleaner for analyzer

CY81AM-AA+T3 (Slovenia)

Standard solution NH4-N 50 mg/l

Reagents/standard solutions/cleaner for analyzer

CY80_DI_Water (Croatia)

deionized water

Reagents/standard solutions/cleaner for analyzer

CY81AM-AA+T4 (Mexico)

Standard solution NH4-N 30 mg/l

Reagents/standard solutions/cleaner for analyzer

CY80AM-AA+T3 (Canada (French))

Standard solution NH4-N 50,0 mg/L

Reagents/standard solutions/cleaner for analyzer

CY81AM-AA+T1 (Saudi Arabien)

Standard solution NH4-N 5 mg/l

Reagents/standard solutions/cleaner for analyzer

CY800-AA11 (Portugal)

cleaning solution for CA80AM

Reagents/standard solutions/cleaner for analyzer

CY80AM-AA+SB (Turkey)

reagent set (SB) for CA80AM

Reagents/standard solutions/cleaner for analyzer

CY81AM-AA+TE (France)

Standard solution NH4-N 30 mg/l

Reagents/standard solutions/cleaner for analyzer

CY81AM-AA+SL (Japan)

Reagent set CY81AM for CA80AM

Reagents/standard solutions/cleaner for analyzer

CY80AM-AA+SL (Canada)

reagent set (SL) for CA80AM

Reagents/standard solutions/cleaner for analyzer

R2AM-ACTIV (Estonia)

Ready to use reagent RK for CA80AM

Reagents/standard solutions/cleaner for analyzer

CY81AM-AA+SL (China)

Reagent set CY81AM for CA80AM

Reagents/standard solutions/cleaner for analyzer

CY80AM-AA+T7 (Hungary)

Standard solution NH4-N 1 g/L

Reagents/standard solutions/cleaner for analyzer

CY80_DI_Water (European Union)

deionized water

Reagents/standard solutions/cleaner for analyzer

CY80AM-AA+SL (Slovenia)

reagent set (SL) for CA80AM

Reagents/standard solutions/cleaner for analyzer

CY80AM-AA+T7 (USA)

Standard solution NH4-N 1 g/L

Reagents/standard solutions/cleaner for analyzer

CY81AM-AA+T3 (United Arab Emirates)

Standard solution NH4-N 50 mg/l

Reagents/standard solutions/cleaner for analyzer

CY80AM-AA+SB (Belgium (Dutch))

reagent set (SB) for CA80AM

Reagents/standard solutions/cleaner for analyzer

CY80AM-AA+SL (Japan)

reagent set (SL) for CA80AM

Reagents/standard solutions/cleaner for analyzer

CY80AM-AA+T7 (Latvia)

Standard solution NH4-N 1 g/L

Reagents/standard solutions/cleaner for analyzer

CY80AM-AA+SB (United Arab Emirates)

reagent set (SB) for CA80AM

Reagents/standard solutions/cleaner for analyzer

CY80_DI_Water (Switzerland (Italian))

deionized water

Reagents/standard solutions/cleaner for analyzer

CY80AM-AA+SL (Canada (French))

reagent set (SL) for CA80AM

Reagents/standard solutions/cleaner for analyzer

CY81AM-AA+T4 (Latvia)

Standard solution NH4-N 30 mg/l

Reagents/standard solutions/cleaner for analyzer

R2AM-ACTIV (China)

Ready to use reagent RK for CA80AM

Reagents/standard solutions/cleaner for analyzer

CY80_DI_Water (Canada)

deionized water

Reagents/standard solutions/cleaner for analyzer

CY81AM-AA+SL (Ireland)

Reagent set CY81AM for CA80AM

Reagents/standard solutions/cleaner for analyzer

CY80AM-AA+T4 (Japan)

Standard solution NH4-N 30,0 mg/L

Reagents/standard solutions/cleaner for analyzer

R2AM-ACTIV (Switzerland (Italian))

Ready to use reagent RK for CA80AM

Reagents/standard solutions/cleaner for analyzer

CY80_DI_Water (Sweden)

deionized water

Reagents/standard solutions/cleaner for analyzer

CY80AM-AA+T1 (Brasilien)

Standard solution NH4-N 5,0 mg/L

Reagents/standard solutions/cleaner for analyzer

CY800-AA11 (Norway)

cleaning solution for CA80AM

Reagents/standard solutions/cleaner for analyzer

CY80AM-AA+T7 (United Kingdom)

Standard solution NH4-N 1 g/L

Reagents/standard solutions/cleaner for analyzer

CY80AM-AA+T7 (Canada (French))

Standard solution NH4-N 1 g/L

Reagents/standard solutions/cleaner for analyzer

CY80AM-AA+T1 (Greece)

Standard solution NH4-N 5,0 mg/L

Reagents/standard solutions/cleaner for analyzer

CY80AM-AA+T7 (European Union)

Standard solution NH4-N 1 g/L

Reagents/standard solutions/cleaner for analyzer

CY80AM-AA+SL (Switzerland (French))

reagent set (SL) for CA80AM

Reagents/standard solutions/cleaner for analyzer

CY80AM-AA+T2 (Austria)

Standard solution NH4-N 10,0 mg/L

Reagents/standard solutions/cleaner for analyzer

CY80AM-AA+T1 (Ukraine)

Standard solution NH4-N 5,0 mg/L

Reagents/standard solutions/cleaner for analyzer

CY81AM-AA+T1 (United Kingdom)

Standard solution NH4-N 5 mg/l

Reagents/standard solutions/cleaner for analyzer

CY81AM-AA+T7 (Sweden)

Standard solution NH4-N 1000 mg/l

Reagents/standard solutions/cleaner for analyzer

CY80AM-AA+T2 (Mexico)

Standard solution NH4-N 10,0 mg/L

Reagents/standard solutions/cleaner for analyzer

CY81AM-AA+SL (Portugal)

Reagent set CY81AM for CA80AM

Reagents/standard solutions/cleaner for analyzer

CY80AM-AA+SL (Malta)

reagent set (SL) for CA80AM

Reagents/standard solutions/cleaner for analyzer

CY80AM-AA+T1 (Japan)

Standard solution NH4-N 5,0 mg/L

Reagents/standard solutions/cleaner for analyzer

CY81AM-AA+TE (South Africa)

Standard solution NH4-N 30 mg/l

Reagents/standard solutions/cleaner for analyzer

CY80AM-AA+T7 (Switzerland (Italian))

Standard solution NH4-N 1 g/L

Reagents/standard solutions/cleaner for analyzer

CY80AM-AA+T4 (Belgium)

Standard solution NH4-N 30,0 mg/L

Reagents/standard solutions/cleaner for analyzer

CY81AM-AA+T3 (Denmark)

Standard solution NH4-N 50 mg/l

Reagents/standard solutions/cleaner for analyzer

CY80AM-AA+SB (Saudi Arabien)

reagent set (SB) for CA80AM

Reagents/standard solutions/cleaner for analyzer

CY800-AA11 (China)

cleaning solution for CA80AM

Reagents/standard solutions/cleaner for analyzer

CY81AM-AA+SL (Austria)

Reagent set CY81AM for CA80AM

Reagents/standard solutions/cleaner for analyzer

CY81AM-AA+T2 (Germany)

Standard solution NH4-N 10 mg/l

Reagents/standard solutions/cleaner for analyzer

CY80_DI_Water (Switzerland (French))

deionized water

Reagents/standard solutions/cleaner for analyzer

R2AM-ACTIV (Canada (French))

Ready to use reagent RK for CA80AM

Reagents/standard solutions/cleaner for analyzer

CY800-AA11 (European Union)

cleaning solution for CA80AM

Reagents/standard solutions/cleaner for analyzer

CY80AM-AA+T3 (Germany)

Standard solution NH4-N 50,0 mg/L

Reagents/standard solutions/cleaner for analyzer

CY80AM-AA+SL (Italy)

reagent set (SL) for CA80AM

Reagents/standard solutions/cleaner for analyzer

CY80AM-AA+T2 (Ukraine)

Standard solution NH4-N 10,0 mg/L

Reagents/standard solutions/cleaner for analyzer

CY81AM-AA+T7 (Germany)

Standard solution NH4-N 1000 mg/l

Reagents/standard solutions/cleaner for analyzer

CY81AM-AA+T2 (Sweden)

Standard solution NH4-N 10 mg/l

Reagents/standard solutions/cleaner for analyzer

CY80AM-AA+SL (New Zealand)

reagent set (SL) for CA80AM

Reagents/standard solutions/cleaner for analyzer

CY80AM-AA+T1 (China)

Standard solution NH4-N 5,0 mg/L

Reagents/standard solutions/cleaner for analyzer

CY800-AA11 (Slovenia)

cleaning solution for CA80AM

Reagents/standard solutions/cleaner for analyzer

R1AM-ACTIV (Portugal)

Ready to use reagent RB for CA80AM

Reagents/standard solutions/cleaner for analyzer

CY800-AA11 (Russia)

cleaning solution for CA80AM

Reagents/standard solutions/cleaner for analyzer

CY80AM-AA+T1 (Hungary)

Standard solution NH4-N 5,0 mg/L

Reagents/standard solutions/cleaner for analyzer

CY80AM-AA+SB (Belgium)

reagent set (SB) for CA80AM

Reagents/standard solutions/cleaner for analyzer

R1AM-ACTIV (Czech Republic)

Ready to use reagent RB for CA80AM

Reagents/standard solutions/cleaner for analyzer

CY81AM-AA+T4 (Sweden)

Standard solution NH4-N 30 mg/l

Reagents/standard solutions/cleaner for analyzer

CY81AM-AA+T1 (Belgium)

Standard solution NH4-N 5 mg/l

Reagents/standard solutions/cleaner for analyzer

CY81AM-AA+TE (Hungary)

Standard solution NH4-N 30 mg/l

Reagents/standard solutions/cleaner for analyzer

CY81AM-AA+T2 (United Arab Emirates)

Standard solution NH4-N 10 mg/l

Reagents/standard solutions/cleaner for analyzer

CY81AM-AA+T7 (Ukraine)

Standard solution NH4-N 1000 mg/l

Reagents/standard solutions/cleaner for analyzer

CY80AM-AA+T1 (Austria)

Standard solution NH4-N 5,0 mg/L

Reagents/standard solutions/cleaner for analyzer

CY80AM-AA+SL (Ireland)

reagent set (SL) for CA80AM

Reagents/standard solutions/cleaner for analyzer

CY81AM-AA+T3 (Netherlands)

Standard solution NH4-N 50 mg/l

Reagents/standard solutions/cleaner for analyzer

CY81AM-AA+T1 (Spain)

Standard solution NH4-N 5 mg/l

Reagents/standard solutions/cleaner for analyzer

R1AM-ACTIV (Poland)

Ready to use reagent RB for CA80AM

Reagents/standard solutions/cleaner for analyzer

CY81AM-AA+T1 (Estonia)

Standard solution NH4-N 5 mg/l

Reagents/standard solutions/cleaner for analyzer

CY81AM-AA+SL (New Zealand)

Reagent set CY81AM for CA80AM

Reagents/standard solutions/cleaner for analyzer

CY81AM-AA+T3 (European Union)

Standard solution NH4-N 50 mg/l

Reagents/standard solutions/cleaner for analyzer

CY81AM-AA+T4 (Malta)

Standard solution NH4-N 30 mg/l

Reagents/standard solutions/cleaner for analyzer

CY80AM-AA+T4 (United Arab Emirates)

Standard solution NH4-N 30,0 mg/L

Reagents/standard solutions/cleaner for analyzer

CY80AM-AA+T7 (Brasilien)

Standard solution NH4-N 1 g/L

Reagents/standard solutions/cleaner for analyzer

CY80AM-AA+T2 (Hungary)

Standard solution NH4-N 10,0 mg/L

Reagents/standard solutions/cleaner for analyzer

CY81AM-AA+T4 (USA)

Standard solution NH4-N 30 mg/l

Reagents/standard solutions/cleaner for analyzer

CY81AM-AA+T3 (New Zealand)

Standard solution NH4-N 50 mg/l

Reagents/standard solutions/cleaner for analyzer

CY81AM-AA+TE (Estonia)

Standard solution NH4-N 30 mg/l

Reagents/standard solutions/cleaner for analyzer

CY800-AA11 (Belgium)

cleaning solution for CA80AM

Reagents/standard solutions/cleaner for analyzer

CY81AM-AA+SL (Czech Republic)

Reagent set CY81AM for CA80AM

Reagents/standard solutions/cleaner for analyzer

CY80AM-AA+T4 (France)

Standard solution NH4-N 30,0 mg/L

Reagents/standard solutions/cleaner for analyzer

CY81AM-AA+T3 (Saudi Arabien)

Standard solution NH4-N 50 mg/l

Reagents/standard solutions/cleaner for analyzer

CY81AM-AA+T7 (Estonia)

Standard solution NH4-N 1000 mg/l

Reagents/standard solutions/cleaner for analyzer

CY80AM-AA+T1 (Canada)

Standard solution NH4-N 5,0 mg/L

Reagents/standard solutions/cleaner for analyzer

CY81AM-AA+T1 (South Africa)

Standard solution NH4-N 5 mg/l

Reagents/standard solutions/cleaner for analyzer

CY80AM-AA+T7 (Portugal)

Standard solution NH4-N 1 g/L

Reagents/standard solutions/cleaner for analyzer

CY81AM-AA+T1 (Croatia)

Standard solution NH4-N 5 mg/l

Reagents/standard solutions/cleaner for analyzer

CY81AM-AA+T3 (Poland)

Standard solution NH4-N 50 mg/l

Reagents/standard solutions/cleaner for analyzer

CY80AM-AA+SL (Hungary)

reagent set (SL) for CA80AM

Reagents/standard solutions/cleaner for analyzer

CY80AM-AA+SB (Finland)

reagent set (SB) for CA80AM

Reagents/standard solutions/cleaner for analyzer

CY80AM-AA+T3 (New Zealand)

Standard solution NH4-N 50,0 mg/L

Reagents/standard solutions/cleaner for analyzer

CY80AM-AA+T4 (Slovenia)

Standard solution NH4-N 30,0 mg/L

Reagents/standard solutions/cleaner for analyzer

CY80_DI_Water (Latvia)

deionized water

Reagents/standard solutions/cleaner for analyzer

CY80AM-AA+SL (Belgium)

reagent set (SL) for CA80AM

Reagents/standard solutions/cleaner for analyzer

CY80_DI_Water (USA)

deionized water

Reagents/standard solutions/cleaner for analyzer

R1AM-ACTIV (New Zealand)

Ready to use reagent RB for CA80AM

Reagents/standard solutions/cleaner for analyzer

CY81AM-AA+T4 (China)

Standard solution NH4-N 30 mg/l

Reagents/standard solutions/cleaner for analyzer

R2AM-ACTIV (USA)

Ready to use reagent RK for CA80AM

Reagents/standard solutions/cleaner for analyzer

CY80AM-AA+SB (Bulgaria)

reagent set (SB) for CA80AM

Reagents/standard solutions/cleaner for analyzer

CY81AM-AA+T2 (Netherlands)

Standard solution NH4-N 10 mg/l

Reagents/standard solutions/cleaner for analyzer

CY80AM-AA+T4 (Netherlands)

Standard solution NH4-N 30,0 mg/L

Reagents/standard solutions/cleaner for analyzer

CY80AM-AA+T2 (Estonia)

Standard solution NH4-N 10,0 mg/L

Reagents/standard solutions/cleaner for analyzer

CY81AM-AA+T2 (Bulgaria)

Standard solution NH4-N 10 mg/l

Reagents/standard solutions/cleaner for analyzer

CY800-AA11 (Spain)

cleaning solution for CA80AM

Reagents/standard solutions/cleaner for analyzer

CY80AM-AA+T7 (Ireland)

Standard solution NH4-N 1 g/L

Reagents/standard solutions/cleaner for analyzer

CY80AM-AA+T2 (Russia)

Standard solution NH4-N 10,0 mg/L

Reagents/standard solutions/cleaner for analyzer

CY81AM-AA+T3 (South Africa)

Standard solution NH4-N 50 mg/l

Reagents/standard solutions/cleaner for analyzer

R2AM-ACTIV (South Korea)

Ready to use reagent RK for CA80AM

Reagents/standard solutions/cleaner for analyzer

CY81AM-AA+TE (Latvia)

Standard solution NH4-N 30 mg/l

Reagents/standard solutions/cleaner for analyzer

CY80AM-AA+T7 (Netherlands)

Standard solution NH4-N 1 g/L

Reagents/standard solutions/cleaner for analyzer

CY80AM-AA+T4 (Canada (French))

Standard solution NH4-N 30,0 mg/L

Reagents/standard solutions/cleaner for analyzer

CY80AM-AA+T1 (Italy)

Standard solution NH4-N 5,0 mg/L

Reagents/standard solutions/cleaner for analyzer

CY80_DI_Water (Greece)

deionized water

Reagents/standard solutions/cleaner for analyzer

CY81AM-AA+T2 (New Zealand)

Standard solution NH4-N 10 mg/l

Reagents/standard solutions/cleaner for analyzer

CY80AM-AA+T2 (Japan)

Standard solution NH4-N 10,0 mg/L

Reagents/standard solutions/cleaner for analyzer

CY80AM-AA+T3 (France)

Standard solution NH4-N 50,0 mg/L

Reagents/standard solutions/cleaner for analyzer

CY80AM-AA+T3 (Japan)

Standard solution NH4-N 50,0 mg/L

Reagents/standard solutions/cleaner for analyzer

CY80AM-AA+SL (Switzerland (Italian))

reagent set (SL) for CA80AM

Reagents/standard solutions/cleaner for analyzer

CY80AM-AA+T4 (Germany)

Standard solution NH4-N 30,0 mg/L

Reagents/standard solutions/cleaner for analyzer

CY81AM-AA+T4 (Romania)

Standard solution NH4-N 30 mg/l

Reagents/standard solutions/cleaner for analyzer

CY81AM-AA+TE (South Korea)

Standard solution NH4-N 30 mg/l

Reagents/standard solutions/cleaner for analyzer

CY80AM-AA+T7 (Slovakia)

Standard solution NH4-N 1 g/L

Reagents/standard solutions/cleaner for analyzer

CY81AM-AA+T4 (South Korea)

Standard solution NH4-N 30 mg/l

Reagents/standard solutions/cleaner for analyzer

CY81AM-AA+T1 (India)

Standard solution NH4-N 5 mg/l

Reagents/standard solutions/cleaner for analyzer

CY81AM-AA+T3 (Switzerland (French))

Standard solution NH4-N 50 mg/l

Reagents/standard solutions/cleaner for analyzer

CY80AM-AA+SL (Slovakia)

reagent set (SL) for CA80AM

Reagents/standard solutions/cleaner for analyzer

CY81AM-AA+T3 (Finland)

Standard solution NH4-N 50 mg/l

Reagents/standard solutions/cleaner for analyzer

CY80AM-AA+T2 (Croatia)

Standard solution NH4-N 10,0 mg/L

Reagents/standard solutions/cleaner for analyzer

R1AM-ACTIV (Mexico)

Ready to use reagent RB for CA80AM

Reagents/standard solutions/cleaner for analyzer

CY80AM-AA+T3 (Netherlands)

Standard solution NH4-N 50,0 mg/L

Reagents/standard solutions/cleaner for analyzer

CY81AM-AA+T2 (Slovakia)

Standard solution NH4-N 10 mg/l

Reagents/standard solutions/cleaner for analyzer

CY81AM-AA+T7 (United Arab Emirates)

Standard solution NH4-N 1000 mg/l

Reagents/standard solutions/cleaner for analyzer

CY80AM-AA+SB (Lithuania)

reagent set (SB) for CA80AM

Reagents/standard solutions/cleaner for analyzer

CY80AM-AA+T4 (Italy)

Standard solution NH4-N 30,0 mg/L

Reagents/standard solutions/cleaner for analyzer

CY80AM-AA+T2 (Slovenia)

Standard solution NH4-N 10,0 mg/L

Reagents/standard solutions/cleaner for analyzer

CY80AM-AA+T2 (Belgium (Dutch))

Standard solution NH4-N 10,0 mg/L

Reagents/standard solutions/cleaner for analyzer

CY80AM-AA+T3 (Switzerland)

Standard solution NH4-N 50,0 mg/L

Reagents/standard solutions/cleaner for analyzer

CY81AM-AA+T3 (United Kingdom)

Standard solution NH4-N 50 mg/l

Reagents/standard solutions/cleaner for analyzer

R1AM-ACTIV (Saudi Arabien)

Ready to use reagent RB for CA80AM

Reagents/standard solutions/cleaner for analyzer

CY80AM-AA+T1 (Portugal)

Standard solution NH4-N 5,0 mg/L

Reagents/standard solutions/cleaner for analyzer

CY81AM-AA+T2 (United Kingdom)

Standard solution NH4-N 10 mg/l

Reagents/standard solutions/cleaner for analyzer

CY80AM-AA+T7 (Belgium)

Standard solution NH4-N 1 g/L

Reagents/standard solutions/cleaner for analyzer

CY80AM-AA+T7 (Lithuania)

Standard solution NH4-N 1 g/L

Reagents/standard solutions/cleaner for analyzer

CY800-AA11 (Hungary)

cleaning solution for CA80AM

Reagents/standard solutions/cleaner for analyzer

CY80_DI_Water (Belgium (Dutch))

deionized water

Reagents/standard solutions/cleaner for analyzer

CY80AM-AA+T1 (Netherlands)

Standard solution NH4-N 5,0 mg/L

Reagents/standard solutions/cleaner for analyzer

CY81AM-AA+T4 (United Kingdom)

Standard solution NH4-N 30 mg/l

Reagents/standard solutions/cleaner for analyzer

CY81AM-AA+T2 (Estonia)

Standard solution NH4-N 10 mg/l

Reagents/standard solutions/cleaner for analyzer

CY81AM-AA+T2 (Mexico)

Standard solution NH4-N 10 mg/l

Reagents/standard solutions/cleaner for analyzer

CY81AM-AA+T2 (Romania)

Standard solution NH4-N 10 mg/l

Reagents/standard solutions/cleaner for analyzer

CY81AM-AA+T7 (Slovakia)

Standard solution NH4-N 1000 mg/l

Reagents/standard solutions/cleaner for analyzer

CY80AM-AA+SL (China)

reagent set (SL) for CA80AM

Reagents/standard solutions/cleaner for analyzer

CY80_DI_Water (Bulgaria)

deionized water

Reagents/standard solutions/cleaner for analyzer

CY81AM-AA+TE (United Kingdom)

Standard solution NH4-N 30 mg/l

Reagents/standard solutions/cleaner for analyzer

CY80AM-AA+T4 (Saudi Arabien)

Standard solution NH4-N 30,0 mg/L

Reagents/standard solutions/cleaner for analyzer

CY800-AA11 (Denmark)

cleaning solution for CA80AM

Reagents/standard solutions/cleaner for analyzer

CY80AM-AA+T1 (Switzerland (Italian))

Standard solution NH4-N 5,0 mg/L

Reagents/standard solutions/cleaner for analyzer

CY81AM-AA+T7 (Bulgaria)

Standard solution NH4-N 1000 mg/l

Reagents/standard solutions/cleaner for analyzer

CY81AM-AA+SL (Brasilien)

Reagent set CY81AM for CA80AM

Reagents/standard solutions/cleaner for analyzer

CY81AM-AA+T2 (Switzerland (Italian))

Standard solution NH4-N 10 mg/l

Reagents/standard solutions/cleaner for analyzer

R1AM-ACTIV (European Union)

Ready to use reagent RB for CA80AM

Reagents/standard solutions/cleaner for analyzer

CY81AM-AA+SL (Switzerland (Italian))

Reagent set CY81AM for CA80AM

Reagents/standard solutions/cleaner for analyzer

CY81AM-AA+TE (Romania)

Standard solution NH4-N 30 mg/l

Reagents/standard solutions/cleaner for analyzer

CY81AM-AA+T3 (Lithuania)

Standard solution NH4-N 50 mg/l

Reagents/standard solutions/cleaner for analyzer

CY81AM-AA+T7 (Poland)

Standard solution NH4-N 1000 mg/l

Reagents/standard solutions/cleaner for analyzer

CY81AM-AA+T7 (India)

Standard solution NH4-N 1000 mg/l

Reagents/standard solutions/cleaner for analyzer

CY81AM-AA+T7 (Malta)

Standard solution NH4-N 1000 mg/l

Reagents/standard solutions/cleaner for analyzer

CY80AM-AA+SB (South Africa)

reagent set (SB) for CA80AM

Reagents/standard solutions/cleaner for analyzer

CY81AM-AA+SL (Romania)

Reagent set CY81AM for CA80AM

Reagents/standard solutions/cleaner for analyzer

CY80AM-AA+SL (South Africa)

reagent set (SL) for CA80AM

Reagents/standard solutions/cleaner for analyzer

CY80_DI_Water (Saudi Arabien)

deionized water

Reagents/standard solutions/cleaner for analyzer

CY81AM-AA+T1 (France)

Standard solution NH4-N 5 mg/l

Reagents/standard solutions/cleaner for analyzer

CY80AM-AA+SL (Switzerland)

reagent set (SL) for CA80AM

Reagents/standard solutions/cleaner for analyzer

CY81AM-AA+T3 (Belgium (Dutch))

Standard solution NH4-N 50 mg/l

Reagents/standard solutions/cleaner for analyzer

CY80AM-AA+SB (Slovakia)

reagent set (SB) for CA80AM

Reagents/standard solutions/cleaner for analyzer

CY81AM-AA+T2 (China)

Standard solution NH4-N 10 mg/l

Reagents/standard solutions/cleaner for analyzer

CY80_DI_Water (Ukraine)

deionized water

Reagents/standard solutions/cleaner for analyzer

CY80AM-AA+T7 (Sweden)

Standard solution NH4-N 1 g/L

Reagents/standard solutions/cleaner for analyzer

CY80AM-AA+T3 (Switzerland (French))

Standard solution NH4-N 50,0 mg/L

Reagents/standard solutions/cleaner for analyzer

CY81AM-AA+T4 (Germany)

Standard solution NH4-N 30 mg/l

Reagents/standard solutions/cleaner for analyzer

CY80AM-AA+T1 (Norway)

Standard solution NH4-N 5,0 mg/L

Reagents/standard solutions/cleaner for analyzer

CY80AM-AA+T2 (USA)

Standard solution NH4-N 10,0 mg/L

Reagents/standard solutions/cleaner for analyzer

CY800-AA11 (France)

cleaning solution for CA80AM

Reagents/standard solutions/cleaner for analyzer

CY80AM-AA+T2 (Norway)

Standard solution NH4-N 10,0 mg/L

Reagents/standard solutions/cleaner for analyzer

CY800-AA11 (United Arab Emirates)

cleaning solution for CA80AM

Reagents/standard solutions/cleaner for analyzer

CY80AM-AA+T4 (Hungary)

Standard solution NH4-N 30,0 mg/L

Reagents/standard solutions/cleaner for analyzer

CY81AM-AA+SL (United Arab Emirates)

Reagent set CY81AM for CA80AM

Reagents/standard solutions/cleaner for analyzer

CY81AM-AA+T4 (Greece)

Standard solution NH4-N 30 mg/l

Reagents/standard solutions/cleaner for analyzer

CY80AM-AA+T3 (Slovakia)

Standard solution NH4-N 50,0 mg/L

Reagents/standard solutions/cleaner for analyzer

R1AM-ACTIV (United Kingdom)

Ready to use reagent RB for CA80AM

Reagents/standard solutions/cleaner for analyzer

R1AM-ACTIV (India)

Ready to use reagent RB for CA80AM

Reagents/standard solutions/cleaner for analyzer

R1AM-ACTIV (Croatia)

Ready to use reagent RB for CA80AM

Reagents/standard solutions/cleaner for analyzer

CY80AM-AA+T3 (Belgium)

Standard solution NH4-N 50,0 mg/L

Reagents/standard solutions/cleaner for analyzer

CY81AM-AA+T3 (Hungary)

Standard solution NH4-N 50 mg/l

Reagents/standard solutions/cleaner for analyzer

CY80_DI_Water (Germany)

deionized water

Reagents/standard solutions/cleaner for analyzer

CY81AM-AA+T3 (Canada)

Standard solution NH4-N 50 mg/l

Reagents/standard solutions/cleaner for analyzer

CY81AM-AA+T1 (Canada (French))

Standard solution NH4-N 5 mg/l

Reagents/standard solutions/cleaner for analyzer

CY81AM-AA+T7 (Finland)

Standard solution NH4-N 1000 mg/l

Reagents/standard solutions/cleaner for analyzer

CY81AM-AA+TE (Poland)

Standard solution NH4-N 30 mg/l

Reagents/standard solutions/cleaner for analyzer

CY80_DI_Water (Denmark)

deionized water

Reagents/standard solutions/cleaner for analyzer

CY81AM-AA+T4 (Lithuania)

Standard solution NH4-N 30 mg/l

Reagents/standard solutions/cleaner for analyzer

CY800-AA11 (Poland)

cleaning solution for CA80AM

Reagents/standard solutions/cleaner for analyzer

CY81AM-AA+T1 (Japan)

Standard solution NH4-N 5 mg/l

Reagents/standard solutions/cleaner for analyzer

CY80AM-AA+T4 (Switzerland)

Standard solution NH4-N 30,0 mg/L

Reagents/standard solutions/cleaner for analyzer

CY81AM-AA+T4 (Belgium)

Standard solution NH4-N 30 mg/l

Reagents/standard solutions/cleaner for analyzer

CY80AM-AA+SL (European Union)

reagent set (SL) for CA80AM

Reagents/standard solutions/cleaner for analyzer

CY800-AA11 (Saudi Arabien)

cleaning solution for CA80AM

Reagents/standard solutions/cleaner for analyzer

R2AM-ACTIV (United Arab Emirates)

Ready to use reagent RK for CA80AM

Reagents/standard solutions/cleaner for analyzer

R2AM-ACTIV (Romania)

Ready to use reagent RK for CA80AM

Reagents/standard solutions/cleaner for analyzer

R2AM-ACTIV (Belgium (Dutch))

Ready to use reagent RK for CA80AM

Reagents/standard solutions/cleaner for analyzer

CY80AM-AA+SL (Belgium (Dutch))

reagent set (SL) for CA80AM

Reagents/standard solutions/cleaner for analyzer

CY81AM-AA+T7 (Portugal)

Standard solution NH4-N 1000 mg/l

Reagents/standard solutions/cleaner for analyzer

CY80AM-AA+T7 (Croatia)

Standard solution NH4-N 1 g/L

Reagents/standard solutions/cleaner for analyzer

CY81AM-AA+T4 (France)

Standard solution NH4-N 30 mg/l

Reagents/standard solutions/cleaner for analyzer

CY80_DI_Water (United Arab Emirates)

deionized water

Reagents/standard solutions/cleaner for analyzer

CY80AM-AA+SB (Canada)

reagent set (SB) for CA80AM

Reagents/standard solutions/cleaner for analyzer

CY80AM-AA+T1 (Australia)

Standard solution NH4-N 5,0 mg/L

Reagents/standard solutions/cleaner for analyzer

CY81AM-AA+SL (Norway)

Reagent set CY81AM for CA80AM

Reagents/standard solutions/cleaner for analyzer

R2AM-ACTIV (Saudi Arabien)

Ready to use reagent RK for CA80AM

Reagents/standard solutions/cleaner for analyzer

CY80AM-AA+T1 (Saudi Arabien)

Standard solution NH4-N 5,0 mg/L

Reagents/standard solutions/cleaner for analyzer

CY80AM-AA+T4 (Canada)

Standard solution NH4-N 30,0 mg/L

Reagents/standard solutions/cleaner for analyzer

CY80_DI_Water (Malta)

deionized water

Reagents/standard solutions/cleaner for analyzer

CY800-AA11 (USA)

cleaning solution for CA80AM

Reagents/standard solutions/cleaner for analyzer

CY81AM-AA+T2 (Canada (French))

Standard solution NH4-N 10 mg/l

Reagents/standard solutions/cleaner for analyzer

CY80AM-AA+SL (Russia)

reagent set (SL) for CA80AM

Reagents/standard solutions/cleaner for analyzer

R1AM-ACTIV (United Arab Emirates)

Ready to use reagent RB for CA80AM

Reagents/standard solutions/cleaner for analyzer

CY81AM-AA+T4 (Ukraine)

Standard solution NH4-N 30 mg/l

Reagents/standard solutions/cleaner for analyzer

CY80AM-AA+T4 (Brasilien)

Standard solution NH4-N 30,0 mg/L

Reagents/standard solutions/cleaner for analyzer

CY81AM-AA+SL (Bulgaria)

Reagent set CY81AM for CA80AM

Reagents/standard solutions/cleaner for analyzer

CY80AM-AA+T3 (Switzerland (Italian))

Standard solution NH4-N 50,0 mg/L

Reagents/standard solutions/cleaner for analyzer

CY80AM-AA+T3 (Australia)

Standard solution NH4-N 50,0 mg/L

Reagents/standard solutions/cleaner for analyzer

CY80AM-AA+T3 (Portugal)

Standard solution NH4-N 50,0 mg/L

Reagents/standard solutions/cleaner for analyzer

R2AM-ACTIV (European Union)

Ready to use reagent RK for CA80AM

Reagents/standard solutions/cleaner for analyzer

CY80AM-AA+T1 (Mexico)

Standard solution NH4-N 5,0 mg/L

Reagents/standard solutions/cleaner for analyzer

CY800-AA11 (South Africa)

cleaning solution for CA80AM

Reagents/standard solutions/cleaner for analyzer

CY80AM-AA+SB (Switzerland (French))

reagent set (SB) for CA80AM

Reagents/standard solutions/cleaner for analyzer