Digital chlorine dioxide sensor Memosens CCS50D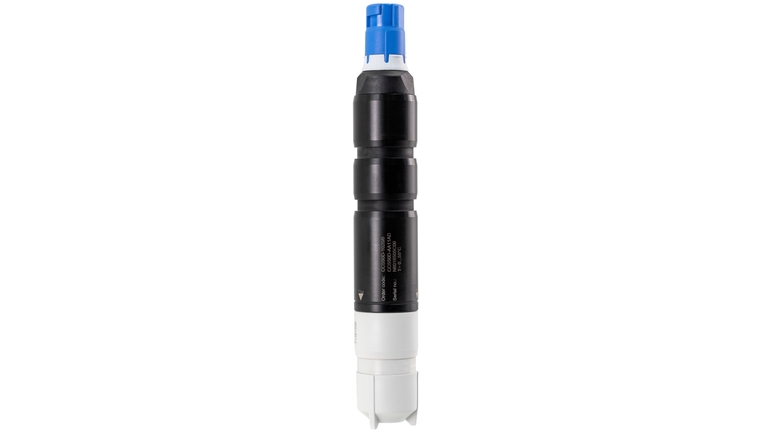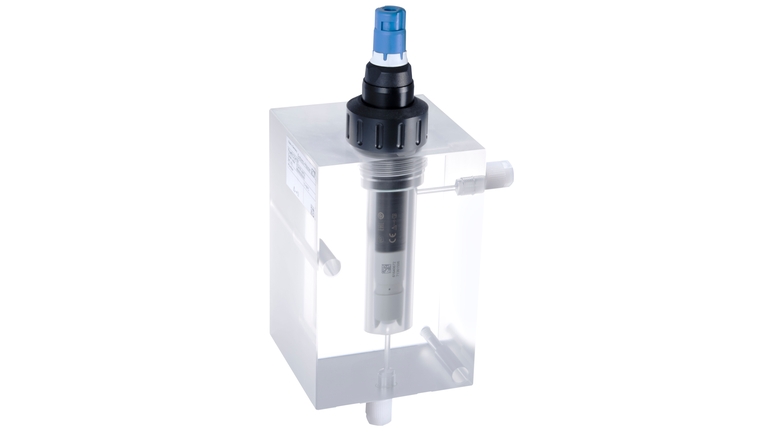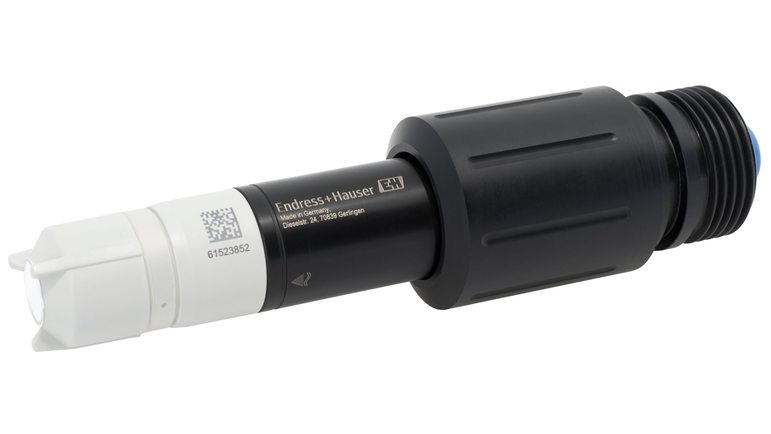 Memosens sensor for water, process water and utilities in all industries
Memosens CCS50D is a robust, low maintenance sensor for chlorine dioxide measurement. It provides stable and fast measured values in drinking water, process water and utilities. The sensor can be used to ensure efficient disinfection for highest water quality and safety, to avoid overdosing of chlorine dioxide or to ensure the absence of ClO2 in beverage plants and reverse osmosis. Thanks to Memosens digital technology, CCS50D combines maximum process and data integrity with simple operation.
Snelle selectie
Kies uit één van de voorgestelde opties
Individuele configuratie
Ga verder met uw keuze uit alle mogelijke opties
Voordelen

The right sensor version for every application: From trace measurement up to chlorine dioxide concentrations of 200 mg/l.

Fast response time provides accurate process view and enables prompt reaction to process changes as well as efficient process control.

Increased process safety: precise and long-term stable measurement ensures consistent process monitoring and allows for lowest...
Toepassingsgebied

Memosens CCS50D is a chlorine dioxide sensor for skid builders and end customers. It measures reliably in:

Drinking water to ensure sufficient disinfection

Cooling systems or towers to avoid pathogen growth

Wash water for packed vegetables and salads to...
Documenten / handleidingen / software
Accessoires / Spare parts
Kit Adapter CCS5x + CCS5xD voor CCA151

Inhoud: Klemring, drukring, + afdichting

Kit Adapter CCS5x + CCS5xD voor CCA151

Inhoud: Klemring, drukring, + afdichting

Maintenance kits CCV05

Memosens CCSxxD / vaste kabelsensor CCSxx

fotometer M+N PF-3, desinf. (chlorine)

colorimetric measurement of free and total chlorine 0,05 .. 6mg/l Disinfection, drinking and process water hand held photometer, IP67-graded, with cuvettes, DPD, according to ISO 7393 deliverey in plastic case, test kit for free and total chlorine included ::hand held photometer for field cal. and verification of desinfection loops

Zero-point gel COY8

Nulpunt: Verificatie, kalibratie, afstelling, afstelling op het nulpunt van zuurstof en desinfectiesensoren ::Amperometrische en optische sensoren ::12, 25 en 40mm diameter ::Toepassing in het labo, in het veld