Ex-certified multiparameter handheld
Liquiline To Go CYM291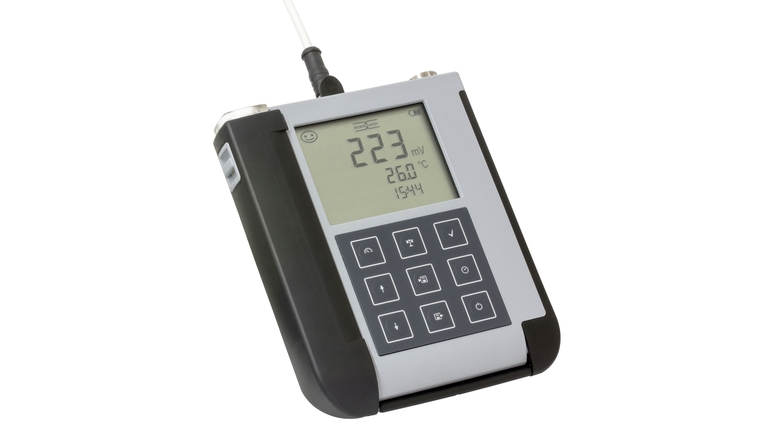 Portable device for pH/ORP, conductivity, oxygen and temperature measurement in all industries
With Liquiline To Go CYM291 you get the information you need, where you need it. The robust multiparameter handheld enables you to control any measuring point - even in hazardous areas - with the identical Memosens sensors that you use in your process. This guarantees full data consistency between your measurements with results you can trust: reliable measuring values that allow you to quickly take any remedial actions necessary to keep your process running under optimal conditions.
Snelle selectie
Kies uit één van de voorgestelde opties
Individuele configuratie
Ga verder met uw keuze uit alle mogelijke opties
Voordelen

Make the right decisions for your process: the handheld's reliable measurements with 100% signal integrity help you to take the appropriate action at the right moment.

Trust your grab sample values: using the same technology for process and grab sample...
Toepassingsgebied

Liquiline To Go CYM291 is a multiparameter handheld for the measurement of:

pH/ORP

Conductivity / conductivity trace

Oxygen / oxygen trace

Temperature

It suits all industries and their utilities allowing the reliable control of
Documenten / handleidingen / software
Accessoires / Spare parts
Kit CYM29x: Adapter sleeve

Kit CYM29x: carry case Ex + non Ex

Memosens Labkabel CYK20

Memosens kabel, lab- en portable toepassingen voor digitale sensoren met Memosens connector. Aansluiting van zowel Ex- als niet-Ex sensoren. Memobase Plus lab software. Geen aansluiting op veldtransmitter. ::Dunne en flexibele kabel ::Ideaal voor toepassing in lab