Immersion assembly
Flexdip CYA112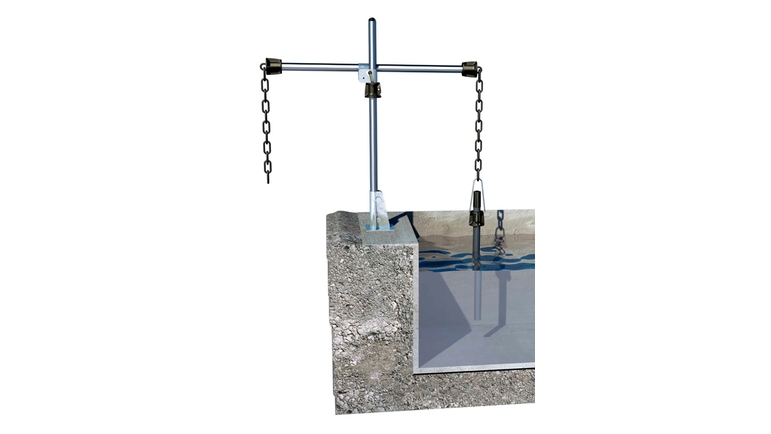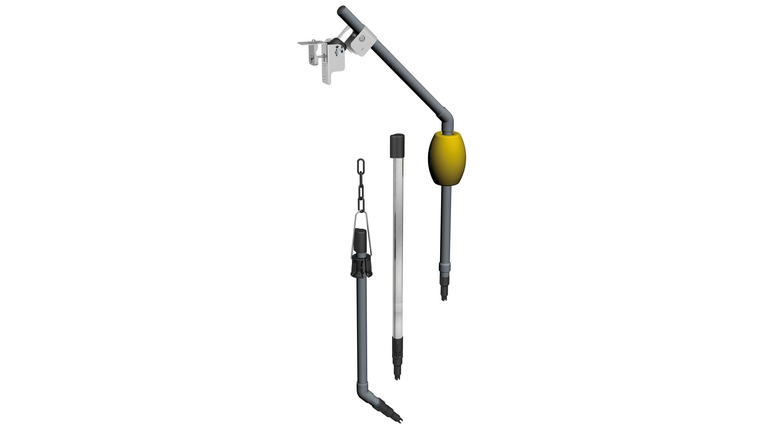 Modular assembly for water, wastewater and utilities
The Flexdip CYA112 is a modular assembly for sensor immersion in open basins, channels, or tanks. It allows nearly any kind of sensor mounting – chain, fixed, or free-swinging – and features a quick fastener for rapid and safe installation of Memosens or fixed-cable sensors. The assembly provides you with outstanding flexibility and enables you to optimally configure your measurement at low costs.
Snelle selectie
Kies uit één van de voorgestelde opties
Individuele configuratie
Ga verder met uw keuze uit alle mogelijke opties
Voordelen

The modular system allows an optimum configuration for every measuring place

Fast installation and exchange of Memosens sensors with contactless plug-in head

Twist-free installation of fixed-cable sensors

Easy to install and to maintain

Robust design:...
Toepassingsgebied

Flexdip CYA112 is a modular assembly for all measurements in open basins, channels and tanks in:

Wastewater treatment plants

Water works

Utilities of all industries

It forms a perfect team with the Flexdip CYH112 holder for simple sensor isolation.

...
Documenten / handleidingen / software
Accessoires / Spare parts
KIT CYA112: hangbeugel voor ketting

Kit CYA112: O-rings for quick fastener

Kit CYA112: O-rings for immersion tube

Steun voor montage dompelpijp

Te gebruiken bij lange dompelpijpen

Driehoeks karabijnhaak, CYA112

tbv borging ketting in CYA112/CYH112

Velco cable connector, 4 pieces

4 stuks, tbv sensorkabel

Sensoradapter NPT3/4 naar G1

Sensoradapter G3/4 naar G1

Sensoradapter PG13,5 naar G1

Tbv pH elektroden (12 mm diameter / 120 mm lengte)

Snelkoppeling (compleet)

Tbv snelle montage van sensoren

Tool om snelkoppeling te demonteren

Tube D=40mm, L=150mm, V4A M36/G1 inch

.

Tube D=40mm, W=45o, V4A, M36/G1 inch

Tube D=40mm, W=90o, V4A, M36/ G1inch

Tube D=40mm, L=600mm, V4A M36/M36

Tube D=40mm, L=1200mm, V4A M36/M36

Afdichtingskap v. RVS pijp met M36 draad

spray cleaning CYA112 600mm

Spray reiniging voor CYA112 (600mm) voor rechte assemblies, lengte= 600mm Gehoekt aansluiting aan D16

spray cleaning CYA112 1200mm

Inbussleutel tbv CYH112, CYA112

further spares via order code

FLEXDIP CYA112

Immersion assembly Application: flow channel, tanks, bassin.