Overzicht specificaties
Measurement range

0.01 to 20 mg/l / 0.1 to 50 mg/l NO3-N
0.04 to 80 mg/l / 0.4 to 200 mg/l NO3
0.1 to 50 1/m / 0.5 to 250 1/m / 1.5 to 700 1/m SAC
0.15 to 75 mg/l / 0.75 to 370 mg/l / 2.5 to 1000 mg/l COD (254nm)
0.06 to 30 mg/l / 0.3 to 150 mg/l / 0.9 to 410 mg/l TOC (254nm)
Toepassingsgebied
Viomax CAS51D is a smart sensor that allows unattended operation in a wide range of process conditions. Just immerse it into your process and measure. The sensor's unique design is extremely robust and it is also low-maintenance thanks to its self-cleaning functionality. With Memosens digital technology, CAS51D combines maximum process and data integrity with simple operation. It enables lab calibration and simplifies predictive maintenance.
Viomax CAS51D measures nitrate or SAC in drinking water, process water and wastewater applications as well as the utilities sector:
Organic load or nitrate in inlet and outlet

Determination of CODeq or TOCeq

Monitoring, control and optimization of treatment processes

Nitrate monitoring in the aeration basin and denitrification stage
Voordelen
Cost-effective: Easy, chemical-free handling is safe, environmentally friendly and saves on operational expenditure.

Extremely fast response time: Measured value processing in the sensor provides reliable real-time process information.

Fast and easy commissioning: Sensor comes precalibrated and preconfigured ex factory.

Enables unattended plant operation: Intelligent design and automatic air-cleaning functionality maximize availability and minimize maintenance.

Perfect adaption to open basins: Fast and flexible sensor positioning with Flexdip CYH112 holder and CYA112 assembly system.

Perfect adaption to pipes: Various flow cells allow easy plant integration.

Extended selectie
High-end producten

Functioneel en uiterst doelmatig
Technische topkwaliteit
Eenvoud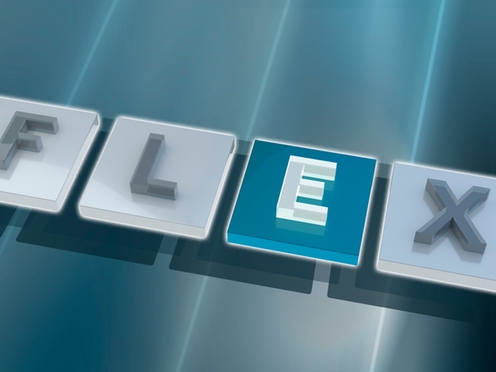 Loading alternative products
Succesverhalen
Boiler water monitoring made easy

With the SWAS Compact Panel, the continuous monitoring of quality parameters such as pH and conductivity in cheese production can be automated and simplified.

The all-round carefree panel

Water Analysis Panels make continuous monitoring of drinking water easy at the water treatment plant in Frasnacht, Switzerland.

Advanced bioprocess control

From time consuming sample analysis to real-time monitoring of critical parameters in fermentation processes thanks to complete solutions from hardware to development and analytical services.
Eenvoudige producten

Gemakkelijk te selecteren, installeren en gebruiken
Technische topkwaliteit
Eenvoud
Standaardproducten

Betrouwbaar, robuust en onderhoudsarm
Technische topkwaliteit
Eenvoud
High-end producten

Functioneel en uiterst doelmatig
Technische topkwaliteit
Eenvoud
Gespecialiseerde producten

Ontworpen voor veeleisende applicaties
Technische topkwaliteit
Eenvoud
FLEX selectie
Technische topkwaliteit
Eenvoud

Fundamental selectie

Voldoe aan uw basismeetvoorwaarden

Technische topkwaliteit

Eenvoud

Lean selectie

Beheers eenvoudig uw belangrijkste processen

Technische topkwaliteit

Eenvoud

Extended selectie

Optimaliseer uw processen met innovatieve technologieën

Technische topkwaliteit

Eenvoud

Xpert selectie

Beheers uw meest uitdagende applicaties

Technische topkwaliteit

Eenvoud
Ook interessant voor u
Liquiline: geavanceerd transmitterplatform

Door te kiezen voor het Liquiline platform, kiest u er effectief voor om minder geld te besteden aan voorraad houden, bespaart u installatietijd en verkrijgt u meer operationele veiligheid!