Digital nitrate or SAC sensor Viomax CAS51D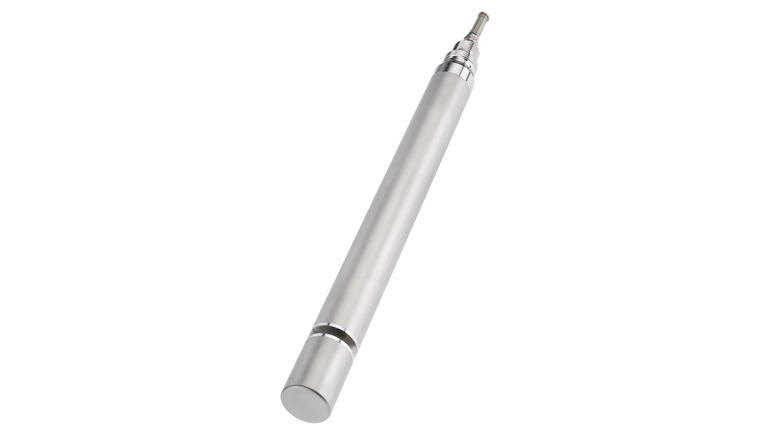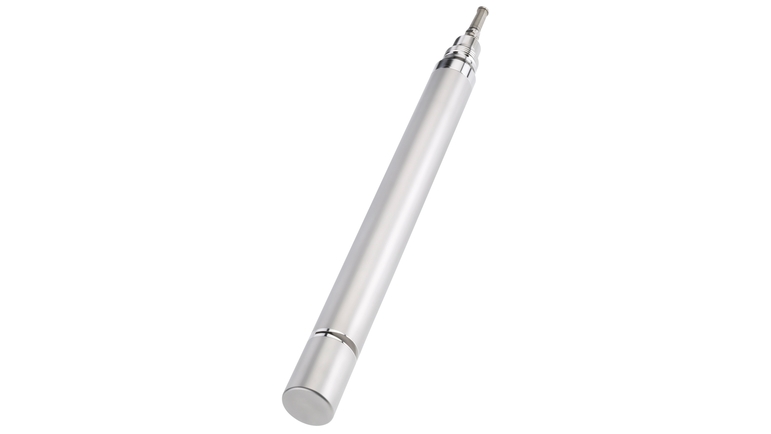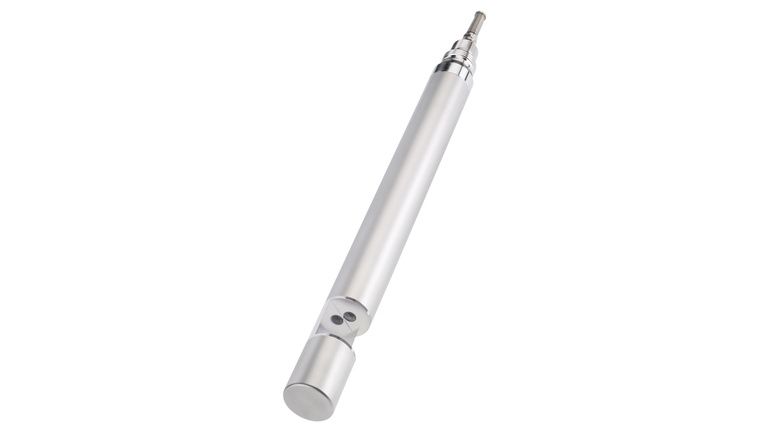 Memosens sensor for optical nitrate or SAC measurement in water, wastewater and utilities
Viomax CAS51D is a smart sensor that allows unattended operation in a wide range of process conditions. Just immerse it into your process and measure. The sensor's unique design is extremely robust and it is also low-maintenance thanks to its self-cleaning functionality. With Memosens digital technology, CAS51D combines maximum process and data integrity with simple operation. It enables lab calibration and simplifies predictive maintenance.
Eenvoudige producten

Gemakkelijk te selecteren, installeren en gebruiken
Technische topkwaliteit
Eenvoud
Standaardproducten

Betrouwbaar, robuust en onderhoudsarm
Technische topkwaliteit
Eenvoud
High-end producten

Functioneel en uiterst doelmatig
Technische topkwaliteit
Eenvoud
Gespecialiseerde producten

Ontworpen voor veeleisende applicaties
Technische topkwaliteit
Eenvoud
FLEX selectie
Technische topkwaliteit
Eenvoud

Fundamental selectie

Voldoe aan uw basismeetvoorwaarden

Technische topkwaliteit

Eenvoud

Lean selectie

Beheers eenvoudig uw belangrijkste processen

Technische topkwaliteit

Eenvoud

Extended selectie

Optimaliseer uw processen met innovatieve technologieën

Technische topkwaliteit

Eenvoud

Xpert selectie

Beheers uw meest uitdagende applicaties

Technische topkwaliteit

Eenvoud
Overzicht specificaties

Measurement range

0.01 to 20 mg/l / 0.1 to 50 mg/l NO3-N
0.04 to 80 mg/l / 0.4 to 200 mg/l NO3
0.1 to 50 1/m / 0.5 to 250 1/m / 1.5 to 700 1/m SAC
0.15 to 75 mg/l / 0.75 to 370 mg/l / 2.5 to 1000 mg/l COD (254nm)
0.06 to 30 mg/l / 0.3 to 150 mg/l / 0.9 to 410 mg/l TOC (254nm)

Process temperature
Loading alternative products
Snelle selectie
Kies uit één van de voorgestelde opties
Individuele configuratie
Ga verder met uw keuze uit alle mogelijke opties
Voordelen

Cost-effective: Easy, chemical-free handling is safe, environmentally friendly and saves on operational expenditure.

Extremely fast response time: Measured value processing in the sensor provides reliable real-time process information.

Fast and easy...
Toepassingsgebied

Viomax CAS51D measures nitrate or SAC in drinking water, process water and wastewater applications as well as the utilities sector:

Organic load or nitrate in inlet and outlet

Determination of CODeq or TOCeq

Monitoring, control and optimization of...
Documenten / handleidingen / software
Viomax CAS51D

Photometric sensor for SAC or nitrate measurement

Technische informatie (TI)

Operating Instructions - Compressed air cleaning unit - 115VAC

Operating Instructions - Compressed air cleaning unit - 115VAC

Inbedrijfsstellingsvoorschriften (BA)

Viomax CAS51D

Photometric sensor for SAC or nitrate measurement

Inbedrijfsstellingsvoorschriften (BA)

perspektiven Umwelt 2014

Kundenmagazin: Wasser ist unser Leben

Klantentijdschrift (CM)

01/14

Monitoring wylotu oczyszczalni ścieków FE_09_2010

Nowoczesna platforma urządzeń do monitoringu wylotu oczyszczalni
ścieków.

Przetwornik Liquiline M CM442- FE

Wieloparametrowy przetwornik Liquiline M CM442 obsługujący dowolne
czujniki w technologii Memosens.

Duschen mit Phosphorsäure

Automatische Sensorreinigung in einer Kläranlage

Industrieoplossingen (SO)

05/13

A shower of phosphoric acid

Automatic sensor cleaning in a wastewater treatment plant

Industrieoplossingen (SO)

05/13

Online-CSB-Messung im Auslauf eines Molkereibetriebs

Zuverlässige und kostengünstige CSB-Überwachung mit optischem Sensor

Industrieoplossingen (SO)

01/17

Online COD measurement in dairy effluent

Reliable and cost-effective COD monitoring with optical sensor

Industrieoplossingen (SO)

01/17

分析仪、传感器和采样仪

液体分析专家

Catálogo Analizadores

Analizadores, sensores y tomamuestras in situ

Analizzatori, sensori in loco e campionatori

Esperti nell'analisi dei liquidi

Analyzers, in-situ sensors and samplers

Experts in Liquid Analysis

Analysatoren, In-Situ-Sensoren und Probenehmer

Kompetenz in Flüssigkeitsanalyse

Expertise in liquid analysis

From sensors to complete turnkey solutions

Kompetenz in der Flüssigkeitsanalyse

Vom Sensor bis zur schlüsselfertigen Komplettlösung

Analizzatori, sensori in loco e campionatori

Esperti nell'analisi dei liquidi

Analyseurs, capteurs in situ et préleveurs

Experts en analyses physico-chimiques

Esperti nell'analisi dei liquidi

Dai sensori singoli a soluzioni
complete "chiavi in mano"

Catálogo Portfolio Analítica

Desde sensores hasta soluciones completas

Jistota v analýze kapalin

Od senzorů po kompletní dodávku na klíč

Making sure your WWTP runs and runs and runs

Efficient and effective wastewater treatment

Competentie Brochure (CP)

08/18

Damit Ihre Kläranlage läuft und läuft und läuft

Effizienz und Effektivität in der Abwasseraufbereitung

Competentie Brochure (CP)

08/18

Aus Freude an gutem Wasser

Frische Ideen für Wasserwerke, Verteilernetze, Oberflächenwasser und
Industrieanlagen

Competentie Brochure (CP)

06/20

For the love of quality water

Fresh ideas for waterworks, distribution networks, surface waters and
industrial plants.

Competentie Brochure (CP)

06/19

Water company halves the energy needed for UV application

United Utilities reduces energy use thanks to analytical sensor

Objectif atteint - chez Wander AG: Le contrôle en continu des eaux uses a permis d'augmenter la sécurité et la transparence

La société Wander AG contrôle en continu les eaux usées,
qui sontprétraitées sur le site de Neuenegg et
acheminées depuis la production vers la station d'épuration.
Ceci est rendu possible grâce à un container d'analyse de
conception nouvelle. De ce fait, lasociété Wander joue
également la sécurité en matière d'eaux usées.

Biologie-Zulauf Abwasserverband Aarau und Umgebung

CSB-Messung als Regelung der Flotation
Die ARA Aarau hat im Gegensatz zu anderen Kläranlagen
vergleichbarer Grösse keinen Fettabscheider und kämpft
seit Jahren mit Fettfrachten in der mechanischen und biologischen
Reinigungsstufe. Die aktuelle Fettfracht bringt eine
konstante Belastung des Abwassers mit sich.

Kontinuierliche Abwassermessung erhöht Sicherheit und Transparenz

Die Firma Wander AG kontrolliert kontinuierlich das Abwasser, das aus
der Produktion am Standort Neuenegg vorbehandelt zur ARA geleitet wird.
Ermöglicht wird dies durch einen neu konzipierten Analysecontainer.
Damit geht Wander auch beim Abwasser auf Nummer Sicher.

Il controllo costante delle acque di scarico accresce sicurezza e trasparenza

L'azienda Wander AG effettua un controllo costante delle
acque di scarico, che vengono convogliate all'impianto di
depurazione già pretrattate dalla produzione presso la
sede di Neuenegg. Ciò è reso possibile da un container
per l'analisi di nuova concezione.Wander sceglie la
sicurezza anche per quanto riguarda le acque di scarico.

Entrée du traitement biologique du syndicat des eaux usées d'Aarau et environs. Détermination de la charge organique en DCO à l'issue de la décantation primaire

Mesure de la DCO pour la régulation de la flottation
À la différence d'autres stations d'épuration de taille comparable,
l'installation d'Aarau est dépourvue de séparateur à graisses et doit
donc
faire face à des charges de graisses au niveau des procédés
d'épuration mécanique et biologique. Les niveaux actuels de graisses
sont tels qu'ils représentent une pollution constante des eaux usées.

Liquiline CM442

El controlador multiparamétrico y su gama de sensores

Flüssigkeitspanel

Anschlussfertige Komplettlösung

Viomax CAS51D

Nitrat-Messung zur Beckenrandmontage bestehend aus
- Digitale Nitrat-Messsonde mit Festkabel
- Nitrat-Messumformer
- Armatur zurAufnahme der Sonde
- Standsäule zur Aufnahme der Armatur und Montage des Messumformers

CAY342V10C25AAE (Poland)

Standard solution 25 mg/l NO3-N

Reagents/standard solutions/cleaner for analyzer

CAY342V10C15AAE (Turkey)

Standard solution 15 mg/L NO3-N

Reagents/standard solutions/cleaner for analyzer

CAY342V10C50AAE (Germany)

Standard solution NO3-N, 50mg/L

Reagents/standard solutions/cleaner for analyzer

CAY342V10C30AAE (France)

Standard solution 30 mg/L NO3-N

Reagents/standard solutions/cleaner for analyzer

CAY342V10C40AAE (European Union)

Standard solution 40 mg/L NO3-N

Reagents/standard solutions/cleaner for analyzer

CAY342V10C20AAE (Mexico)

Standard solution 20 mg/L NO3-N

Reagents/standard solutions/cleaner for analyzer

CAY342V10C25AAE (Czech Republic)

Standard solution 25 mg/l NO3-N

Reagents/standard solutions/cleaner for analyzer

CAY342V10C30AAE (Malta)

Standard solution 30 mg/L NO3-N

Reagents/standard solutions/cleaner for analyzer

CAY342V10C05AAE (Germany)

Standard solution 5 mg/L NO3-N

Reagents/standard solutions/cleaner for analyzer

CAY342V10C50AAE (South Africa)

Standard solution NO3-N, 50mg/L

Reagents/standard solutions/cleaner for analyzer

CAY342V10C15AAE (Lithuania)

Standard solution 15 mg/L NO3-N

Reagents/standard solutions/cleaner for analyzer

CAY342V10C05AAE (Poland)

Standard solution 5 mg/L NO3-N

Reagents/standard solutions/cleaner for analyzer

CAY342V10C15AAE (Croatia)

Standard solution 15 mg/L NO3-N

Reagents/standard solutions/cleaner for analyzer

CAY342V10C25AAE (Ukraine)

Standard solution 25 mg/l NO3-N

Reagents/standard solutions/cleaner for analyzer

CAY342V10C15AAE (Portugal)

Standard solution 15 mg/L NO3-N

Reagents/standard solutions/cleaner for analyzer

CAY342V10C50AAE (Poland)

Standard solution NO3-N, 50mg/L

Reagents/standard solutions/cleaner for analyzer

CAY342V10C40AAE (Latvia)

Standard solution 40 mg/L NO3-N

Reagents/standard solutions/cleaner for analyzer

CAY342V10C10AAE (Norway)

Standard solution 10 mg/L NO3-N

Reagents/standard solutions/cleaner for analyzer

CAY342V10C15AAE (Slovakia)

Standard solution 15 mg/L NO3-N

Reagents/standard solutions/cleaner for analyzer

CAY342V10C40AAE (Slovakia)

Standard solution 40 mg/L NO3-N

Reagents/standard solutions/cleaner for analyzer

CAY342V10C15AAE (Estonia)

Standard solution 15 mg/L NO3-N

Reagents/standard solutions/cleaner for analyzer

CAY342V10C25AAE (USA)

Standard solution 25 mg/l NO3-N

Reagents/standard solutions/cleaner for analyzer

CAY342V10C40AAE (Croatia)

Standard solution 40 mg/L NO3-N

Reagents/standard solutions/cleaner for analyzer

CAY342V10C15AAE (Norway)

Standard solution 15 mg/L NO3-N

Reagents/standard solutions/cleaner for analyzer

CAY342V10C10AAE (Portugal)

Standard solution 10 mg/L NO3-N

Reagents/standard solutions/cleaner for analyzer

CAY342V10C40AAE (Sweden)

Standard solution 40 mg/L NO3-N

Reagents/standard solutions/cleaner for analyzer

CAY342V10C10AAE (Canada (French))

Standard solution 10 mg/L NO3-N

Reagents/standard solutions/cleaner for analyzer

CAY342V10C05AAE (Denmark)

Standard solution 5 mg/L NO3-N

Reagents/standard solutions/cleaner for analyzer

CAY342V10C15AAE (Italy)

Standard solution 15 mg/L NO3-N

Reagents/standard solutions/cleaner for analyzer

CAY342V10C15AAE (United Kingdom)

Standard solution 15 mg/L NO3-N

Reagents/standard solutions/cleaner for analyzer

CAY342V10C30AAE (China)

Standard solution 30 mg/L NO3-N

Reagents/standard solutions/cleaner for analyzer

CAY342V10C05AAE (France)

Standard solution 5 mg/L NO3-N

Reagents/standard solutions/cleaner for analyzer

CAY342V10C25AAE (Denmark)

Standard solution 25 mg/l NO3-N

Reagents/standard solutions/cleaner for analyzer

CAY342V10C10AAE (Switzerland)

Standard solution 10 mg/L NO3-N

Reagents/standard solutions/cleaner for analyzer

CAY342V10C30AAE (New Zealand)

Standard solution 30 mg/L NO3-N

Reagents/standard solutions/cleaner for analyzer

CAY342V10C10AAE (Latvia)

Standard solution 10 mg/L NO3-N

Reagents/standard solutions/cleaner for analyzer

CAY342V10C40AAE (Slovenia)

Standard solution 40 mg/L NO3-N

Reagents/standard solutions/cleaner for analyzer

CAY342V10C40AAE (Belgium)

Standard solution 40 mg/L NO3-N

Reagents/standard solutions/cleaner for analyzer

CAY342V10C50AAE (Romania)

Standard solution NO3-N, 50mg/L

Reagents/standard solutions/cleaner for analyzer

CAY342V10C25AAE (Slovakia)

Standard solution 25 mg/l NO3-N

Reagents/standard solutions/cleaner for analyzer

CAY342V10C40AAE (Netherlands)

Standard solution 40 mg/L NO3-N

Reagents/standard solutions/cleaner for analyzer

CAY342V10C05AAE (USA)

Standard solution 5 mg/L NO3-N

Reagents/standard solutions/cleaner for analyzer

CAY342V10C10AAE (Italy)

Standard solution 10 mg/L NO3-N

Reagents/standard solutions/cleaner for analyzer

CAY342V10C05AAE (Hungary)

Standard solution 5 mg/L NO3-N

Reagents/standard solutions/cleaner for analyzer

CAY342V10C20AAE (Switzerland (Italian))

Standard solution 20 mg/L NO3-N

Reagents/standard solutions/cleaner for analyzer

CAY342V10C20AAE (Turkey)

Standard solution 20 mg/L NO3-N

Reagents/standard solutions/cleaner for analyzer

CAY342V10C05AAE (Italy)

Standard solution 5 mg/L NO3-N

Reagents/standard solutions/cleaner for analyzer

CAY342V10C10AAE (Estonia)

Standard solution 10 mg/L NO3-N

Reagents/standard solutions/cleaner for analyzer

CAY342V10C20AAE (Japan)

Standard solution 20 mg/L NO3-N

Reagents/standard solutions/cleaner for analyzer

CAY342V10C50AAE (China)

Standard solution NO3-N, 50mg/L

Reagents/standard solutions/cleaner for analyzer

CAY342V10C20AAE (China)

Standard solution 20 mg/L NO3-N

Reagents/standard solutions/cleaner for analyzer

CAY342V10C05AAE (China)

Standard solution 5 mg/L NO3-N

Reagents/standard solutions/cleaner for analyzer

CAY342V10C30AAE (Greece)

Standard solution 30 mg/L NO3-N

Reagents/standard solutions/cleaner for analyzer

CAY342V10C40AAE (Austria)

Standard solution 40 mg/L NO3-N

Reagents/standard solutions/cleaner for analyzer

CAY342V10C20AAE (Ukraine)

Standard solution 20 mg/L NO3-N

Reagents/standard solutions/cleaner for analyzer

CAY342V10C10AAE (Malta)

Standard solution 10 mg/L NO3-N

Reagents/standard solutions/cleaner for analyzer

CAY342V10C30AAE (Mexico)

Standard solution 30 mg/L NO3-N

Reagents/standard solutions/cleaner for analyzer

CAY342V10C25AAE (Spain)

Standard solution 25 mg/l NO3-N

Reagents/standard solutions/cleaner for analyzer

CAY342V10C05AAE (Czech Republic)

Standard solution 5 mg/L NO3-N

Reagents/standard solutions/cleaner for analyzer

CAY342V10C30AAE (Canada)

Standard solution 30 mg/L NO3-N

Reagents/standard solutions/cleaner for analyzer

CAY342V10C05AAE (India)

Standard solution 5 mg/L NO3-N

Reagents/standard solutions/cleaner for analyzer

CAY342V10C40AAE (Ukraine)

Standard solution 40 mg/L NO3-N

Reagents/standard solutions/cleaner for analyzer

CAY342V10C15AAE (Mexico)

Standard solution 15 mg/L NO3-N

Reagents/standard solutions/cleaner for analyzer

CAY342V10C50AAE (Switzerland)

Standard solution NO3-N, 50mg/L

Reagents/standard solutions/cleaner for analyzer

CAY342V10C15AAE (Spain)

Standard solution 15 mg/L NO3-N

Reagents/standard solutions/cleaner for analyzer

CAY342V10C05AAE (Ukraine)

Standard solution 5 mg/L NO3-N

Reagents/standard solutions/cleaner for analyzer

CAY342V10C25AAE (South Africa)

Standard solution 25 mg/l NO3-N

Reagents/standard solutions/cleaner for analyzer

CAY342V10C20AAE (France)

Standard solution 20 mg/L NO3-N

Reagents/standard solutions/cleaner for analyzer

CAY342V10C30AAE (Germany)

Standard solution 30 mg/L NO3-N

Reagents/standard solutions/cleaner for analyzer

CAY342V10C30AAE (European Union)

Standard solution 30 mg/L NO3-N

Reagents/standard solutions/cleaner for analyzer

CAY342V10C30AAE (Austria)

Standard solution 30 mg/L NO3-N

Reagents/standard solutions/cleaner for analyzer

CAY342V10C30AAE (Latvia)

Standard solution 30 mg/L NO3-N

Reagents/standard solutions/cleaner for analyzer

CAY342V10C10AAE (France)

Standard solution 10 mg/L NO3-N

Reagents/standard solutions/cleaner for analyzer

CAY342V10C40AAE (India)

Standard solution 40 mg/L NO3-N

Reagents/standard solutions/cleaner for analyzer

CAY342V10C10AAE (United Arab Emirates)

Standard solution 10 mg/L NO3-N

Reagents/standard solutions/cleaner for analyzer

CAY342V10C25AAE (Switzerland)

Standard solution 25 mg/l NO3-N

Reagents/standard solutions/cleaner for analyzer

CAY342V10C40AAE (Malta)

Standard solution 40 mg/L NO3-N

Reagents/standard solutions/cleaner for analyzer

CAY342V10C30AAE (Slovenia)

Standard solution 30 mg/L NO3-N

Reagents/standard solutions/cleaner for analyzer

CAY342V10C50AAE (United Kingdom)

Standard solution NO3-N, 50mg/L

Reagents/standard solutions/cleaner for analyzer

CAY342V10C50AAE (Greece)

Standard solution NO3-N, 50mg/L

Reagents/standard solutions/cleaner for analyzer

CAY342V10C20AAE (Ireland)

Standard solution 20 mg/L NO3-N

Reagents/standard solutions/cleaner for analyzer

CAY342V10C10AAE (South Korea)

Standard solution 10 mg/L NO3-N

Reagents/standard solutions/cleaner for analyzer

CAY342V10C50AAE (Croatia)

Standard solution NO3-N, 50mg/L

Reagents/standard solutions/cleaner for analyzer

CAY342V10C15AAE (Greece)

Standard solution 15 mg/L NO3-N

Reagents/standard solutions/cleaner for analyzer

CAY342V10C30AAE (Norway)

Standard solution 30 mg/L NO3-N

Reagents/standard solutions/cleaner for analyzer

CAY342V10C20AAE (New Zealand)

Standard solution 20 mg/L NO3-N

Reagents/standard solutions/cleaner for analyzer

CAY342V10C40AAE (South Africa)

Standard solution 40 mg/L NO3-N

Reagents/standard solutions/cleaner for analyzer

CAY342V10C20AAE (India)

Standard solution 20 mg/L NO3-N

Reagents/standard solutions/cleaner for analyzer

CAY342V10C20AAE (Portugal)

Standard solution 20 mg/L NO3-N

Reagents/standard solutions/cleaner for analyzer

CAY342V10C05AAE (Slovakia)

Standard solution 5 mg/L NO3-N

Reagents/standard solutions/cleaner for analyzer

CAY342V10C20AAE (Sweden)

Standard solution 20 mg/L NO3-N

Reagents/standard solutions/cleaner for analyzer

CAY342V10C20AAE (Switzerland (French))

Standard solution 20 mg/L NO3-N

Reagents/standard solutions/cleaner for analyzer

CAY342V10C25AAE (Switzerland (French))

Standard solution 25 mg/l NO3-N

Reagents/standard solutions/cleaner for analyzer

CAY342V10C05AAE (Netherlands)

Standard solution 5 mg/L NO3-N

Reagents/standard solutions/cleaner for analyzer

CAY342V10C40AAE (Finland)

Standard solution 40 mg/L NO3-N

Reagents/standard solutions/cleaner for analyzer

CAY342V10C40AAE (Greece)

Standard solution 40 mg/L NO3-N

Reagents/standard solutions/cleaner for analyzer

CAY342V10C20AAE (European Union)

Standard solution 20 mg/L NO3-N

Reagents/standard solutions/cleaner for analyzer

CAY342V10C50AAE (Malta)

Standard solution NO3-N, 50mg/L

Reagents/standard solutions/cleaner for analyzer

CAY342V10C20AAE (Poland)

Standard solution 20 mg/L NO3-N

Reagents/standard solutions/cleaner for analyzer

CAY342V10C05AAE (Slovenia)

Standard solution 5 mg/L NO3-N

Reagents/standard solutions/cleaner for analyzer

CAY342V10C10AAE (Austria)

Standard solution 10 mg/L NO3-N

Reagents/standard solutions/cleaner for analyzer

CAY342V10C10AAE (Australia)

Standard solution 10 mg/L NO3-N

Reagents/standard solutions/cleaner for analyzer

CAY342V10C15AAE (Australia)

Standard solution 15 mg/L NO3-N

Reagents/standard solutions/cleaner for analyzer

CAY342V10C30AAE (India)

Standard solution 30 mg/L NO3-N

Reagents/standard solutions/cleaner for analyzer

CAY342V10C15AAE (USA)

Standard solution 15 mg/L NO3-N

Reagents/standard solutions/cleaner for analyzer

CAY342V10C20AAE (Romania)

Standard solution 20 mg/L NO3-N

Reagents/standard solutions/cleaner for analyzer

CAY342V10C05AAE (European Union)

Standard solution 5 mg/L NO3-N

Reagents/standard solutions/cleaner for analyzer

CAY342V10C25AAE (United Arab Emirates)

Standard solution 25 mg/l NO3-N

Reagents/standard solutions/cleaner for analyzer

CAY342V10C30AAE (Hungary)

Standard solution 30 mg/L NO3-N

Reagents/standard solutions/cleaner for analyzer

CAY342V10C20AAE (Croatia)

Standard solution 20 mg/L NO3-N

Reagents/standard solutions/cleaner for analyzer

CAY342V10C20AAE (Canada)

Standard solution 20 mg/L NO3-N

Reagents/standard solutions/cleaner for analyzer

CAY342V10C30AAE (Switzerland)

Standard solution 30 mg/L NO3-N

Reagents/standard solutions/cleaner for analyzer

CAY342V10C15AAE (Sweden)

Standard solution 15 mg/L NO3-N

Reagents/standard solutions/cleaner for analyzer

CAY342V10C10AAE (United Kingdom)

Standard solution 10 mg/L NO3-N

Reagents/standard solutions/cleaner for analyzer

CAY342V10C15AAE (China)

Standard solution 15 mg/L NO3-N

Reagents/standard solutions/cleaner for analyzer

CAY342V10C50AAE (Hungary)

Standard solution NO3-N, 50mg/L

Reagents/standard solutions/cleaner for analyzer

CAY342V10C15AAE (France)

Standard solution 15 mg/L NO3-N

Reagents/standard solutions/cleaner for analyzer

CAY342V10C15AAE (Bulgaria)

Standard solution 15 mg/L NO3-N

Reagents/standard solutions/cleaner for analyzer

CAY342V10C25AAE (Canada)

Standard solution 25 mg/l NO3-N

Reagents/standard solutions/cleaner for analyzer

CAY342V10C25AAE (Japan)

Standard solution 25 mg/l NO3-N

Reagents/standard solutions/cleaner for analyzer

CAY342V10C30AAE (Belgium)

Standard solution 30 mg/L NO3-N

Reagents/standard solutions/cleaner for analyzer

CAY342V10C30AAE (Romania)

Standard solution 30 mg/L NO3-N

Reagents/standard solutions/cleaner for analyzer

CAY342V10C30AAE (USA)

Standard solution 30 mg/L NO3-N

Reagents/standard solutions/cleaner for analyzer

CAY342V10C20AAE (United Arab Emirates)

Standard solution 20 mg/L NO3-N

Reagents/standard solutions/cleaner for analyzer

CAY342V10C30AAE (United Arab Emirates)

Standard solution 30 mg/L NO3-N

Reagents/standard solutions/cleaner for analyzer

CAY342V10C05AAE (Spain)

Standard solution 5 mg/L NO3-N

Reagents/standard solutions/cleaner for analyzer

CAY342V10C10AAE (Mexico)

Standard solution 10 mg/L NO3-N

Reagents/standard solutions/cleaner for analyzer

CAY342V10C15AAE (Poland)

Standard solution 15 mg/L NO3-N

Reagents/standard solutions/cleaner for analyzer

CAY342V10C50AAE (Slovenia)

Standard solution NO3-N, 50mg/L

Reagents/standard solutions/cleaner for analyzer

CAY342V10C25AAE (China)

Standard solution 25 mg/l NO3-N

Reagents/standard solutions/cleaner for analyzer

CAY342V10C20AAE (Malta)

Standard solution 20 mg/L NO3-N

Reagents/standard solutions/cleaner for analyzer

CAY342V10C15AAE (India)

Standard solution 15 mg/L NO3-N

Reagents/standard solutions/cleaner for analyzer

CAY342V10C30AAE (Czech Republic)

Standard solution 30 mg/L NO3-N

Reagents/standard solutions/cleaner for analyzer

CAY342V10C25AAE (United Kingdom)

Standard solution 25 mg/l NO3-N

Reagents/standard solutions/cleaner for analyzer

CAY342V10C50AAE (Belgium)

Standard solution NO3-N, 50mg/L

Reagents/standard solutions/cleaner for analyzer

CAY342V10C15AAE (Czech Republic)

Standard solution 15 mg/L NO3-N

Reagents/standard solutions/cleaner for analyzer

CAY342V10C40AAE (Spain)

Standard solution 40 mg/L NO3-N

Reagents/standard solutions/cleaner for analyzer

CAY342V10C40AAE (Estonia)

Standard solution 40 mg/L NO3-N

Reagents/standard solutions/cleaner for analyzer

CAY342V10C05AAE (Ireland)

Standard solution 5 mg/L NO3-N

Reagents/standard solutions/cleaner for analyzer

CAY342V10C40AAE (Bulgaria)

Standard solution 40 mg/L NO3-N

Reagents/standard solutions/cleaner for analyzer

CAY342V10C10AAE (Poland)

Standard solution 10 mg/L NO3-N

Reagents/standard solutions/cleaner for analyzer

CAY342V10C20AAE (Estonia)

Standard solution 20 mg/L NO3-N

Reagents/standard solutions/cleaner for analyzer

CAY342V10C50AAE (Netherlands)

Standard solution NO3-N, 50mg/L

Reagents/standard solutions/cleaner for analyzer

CAY342V10C50AAE (Ukraine)

Standard solution NO3-N, 50mg/L

Reagents/standard solutions/cleaner for analyzer

CAY342V10C25AAE (Saudi Arabien)

Standard solution 25 mg/l NO3-N

Reagents/standard solutions/cleaner for analyzer

CAY342V10C05AAE (Romania)

Standard solution 5 mg/L NO3-N

Reagents/standard solutions/cleaner for analyzer

CAY342V10C15AAE (Hungary)

Standard solution 15 mg/L NO3-N

Reagents/standard solutions/cleaner for analyzer

CAY342V10C15AAE (Finland)

Standard solution 15 mg/L NO3-N

Reagents/standard solutions/cleaner for analyzer

CAY342V10C15AAE (Germany)

Standard solution 15 mg/L NO3-N

Reagents/standard solutions/cleaner for analyzer

CAY342V10C30AAE (South Africa)

Standard solution 30 mg/L NO3-N

Reagents/standard solutions/cleaner for analyzer

CAY342V10C15AAE (Switzerland)

Standard solution 15 mg/L NO3-N

Reagents/standard solutions/cleaner for analyzer

CAY342V10C10AAE (European Union)

Standard solution 10 mg/L NO3-N

Reagents/standard solutions/cleaner for analyzer

CAY342V10C20AAE (Switzerland)

Standard solution 20 mg/L NO3-N

Reagents/standard solutions/cleaner for analyzer

CAY342V10C50AAE (United Arab Emirates)

Standard solution NO3-N, 50mg/L

Reagents/standard solutions/cleaner for analyzer

CAY342V10C05AAE (Belgium)

Standard solution 5 mg/L NO3-N

Reagents/standard solutions/cleaner for analyzer

CAY342V10C05AAE (Croatia)

Standard solution 5 mg/L NO3-N

Reagents/standard solutions/cleaner for analyzer

CAY342V10C25AAE (Malta)

Standard solution 25 mg/l NO3-N

Reagents/standard solutions/cleaner for analyzer

CAY342V10C20AAE (Czech Republic)

Standard solution 20 mg/L NO3-N

Reagents/standard solutions/cleaner for analyzer

CAY342V10C20AAE (USA)

Standard solution 20 mg/L NO3-N

Reagents/standard solutions/cleaner for analyzer

CAY342V10C10AAE (Switzerland (Italian))

Standard solution 10 mg/L NO3-N

Reagents/standard solutions/cleaner for analyzer

CAY342V10C40AAE (Norway)

Standard solution 40 mg/L NO3-N

Reagents/standard solutions/cleaner for analyzer

CAY342V10C30AAE (Netherlands)

Standard solution 30 mg/L NO3-N

Reagents/standard solutions/cleaner for analyzer

CAY342V10C10AAE (Japan)

Standard solution 10 mg/L NO3-N

Reagents/standard solutions/cleaner for analyzer

CAY342V10C40AAE (New Zealand)

Standard solution 40 mg/L NO3-N

Reagents/standard solutions/cleaner for analyzer

CAY342V10C40AAE (United Arab Emirates)

Standard solution 40 mg/L NO3-N

Reagents/standard solutions/cleaner for analyzer

CAY342V10C50AAE (Lithuania)

Standard solution NO3-N, 50mg/L

Reagents/standard solutions/cleaner for analyzer

CAY342V10C15AAE (South Africa)

Standard solution 15 mg/L NO3-N

Reagents/standard solutions/cleaner for analyzer

CAY342V10C10AAE (Ukraine)

Standard solution 10 mg/L NO3-N

Reagents/standard solutions/cleaner for analyzer

CAY342V10C40AAE (Italy)

Standard solution 40 mg/L NO3-N

Reagents/standard solutions/cleaner for analyzer

CAY342V10C05AAE (Norway)

Standard solution 5 mg/L NO3-N

Reagents/standard solutions/cleaner for analyzer

CAY342V10C15AAE (Ireland)

Standard solution 15 mg/L NO3-N

Reagents/standard solutions/cleaner for analyzer

CAY342V10C50AAE (USA)

Standard solution NO3-N, 50mg/L

Reagents/standard solutions/cleaner for analyzer

CAY342V10C50AAE (Latvia)

Standard solution NO3-N, 50mg/L

Reagents/standard solutions/cleaner for analyzer

CAY342V10C05AAE (Switzerland)

Standard solution 5 mg/L NO3-N

Reagents/standard solutions/cleaner for analyzer

CAY342V10C10AAE (Switzerland (French))

Standard solution 10 mg/L NO3-N

Reagents/standard solutions/cleaner for analyzer

CAY342V10C10AAE (Germany)

Standard solution 10 mg/L NO3-N

Reagents/standard solutions/cleaner for analyzer

CAY342V10C20AAE (South Korea)

Standard solution 20 mg/L NO3-N

Reagents/standard solutions/cleaner for analyzer

CAY342V10C25AAE (European Union)

Standard solution 25 mg/l NO3-N

Reagents/standard solutions/cleaner for analyzer

CAY342V10C10AAE (Russia)

Standard solution 10 mg/L NO3-N

Reagents/standard solutions/cleaner for analyzer

CAY342V10C05AAE (Portugal)

Standard solution 5 mg/L NO3-N

Reagents/standard solutions/cleaner for analyzer

CAY342V10C10AAE (Bulgaria)

Standard solution 10 mg/L NO3-N

Reagents/standard solutions/cleaner for analyzer

CAY342V10C50AAE (Denmark)

Standard solution NO3-N, 50mg/L

Reagents/standard solutions/cleaner for analyzer

CAY342V10C25AAE (Finland)

Standard solution 25 mg/l NO3-N

Reagents/standard solutions/cleaner for analyzer

CAY342V10C10AAE (Romania)

Standard solution 10 mg/L NO3-N

Reagents/standard solutions/cleaner for analyzer

CAY342V10C30AAE (Italy)

Standard solution 30 mg/L NO3-N

Reagents/standard solutions/cleaner for analyzer

CAY342V10C10AAE (Denmark)

Standard solution 10 mg/L NO3-N

Reagents/standard solutions/cleaner for analyzer

CAY342V10C25AAE (Sweden)

Standard solution 25 mg/l NO3-N

Reagents/standard solutions/cleaner for analyzer

CAY342V10C20AAE (Latvia)

Standard solution 20 mg/L NO3-N

Reagents/standard solutions/cleaner for analyzer

CAY342V10C40AAE (Germany)

Standard solution 40 mg/L NO3-N

Reagents/standard solutions/cleaner for analyzer

CAY342V10C20AAE (Lithuania)

Standard solution 20 mg/L NO3-N

Reagents/standard solutions/cleaner for analyzer

CAY342V10C20AAE (Austria)

Standard solution 20 mg/L NO3-N

Reagents/standard solutions/cleaner for analyzer

CAY342V10C05AAE (Latvia)

Standard solution 5 mg/L NO3-N

Reagents/standard solutions/cleaner for analyzer

CAY342V10C05AAE (Australia)

Standard solution 5 mg/L NO3-N

Reagents/standard solutions/cleaner for analyzer

CAY342V10C30AAE (Bulgaria)

Standard solution 30 mg/L NO3-N

Reagents/standard solutions/cleaner for analyzer

CAY342V10C20AAE (Russia)

Standard solution 20 mg/L NO3-N

Reagents/standard solutions/cleaner for analyzer

CAY342V10C30AAE (Slovakia)

Standard solution 30 mg/L NO3-N

Reagents/standard solutions/cleaner for analyzer

CAY342V10C50AAE (Finland)

Standard solution NO3-N, 50mg/L

Reagents/standard solutions/cleaner for analyzer

CAY342V10C40AAE (Denmark)

Standard solution 40 mg/L NO3-N

Reagents/standard solutions/cleaner for analyzer

CAY342V10C10AAE (Lithuania)

Standard solution 10 mg/L NO3-N

Reagents/standard solutions/cleaner for analyzer

CAY342V10C30AAE (Ukraine)

Standard solution 30 mg/L NO3-N

Reagents/standard solutions/cleaner for analyzer

CAY342V10C40AAE (Turkey)

Standard solution 40 mg/L NO3-N

Reagents/standard solutions/cleaner for analyzer

CAY342V10C40AAE (Lithuania)

Standard solution 40 mg/L NO3-N

Reagents/standard solutions/cleaner for analyzer

CAY342V10C40AAE (Mexico)

Standard solution 40 mg/L NO3-N

Reagents/standard solutions/cleaner for analyzer

CAY342V10C30AAE (Croatia)

Standard solution 30 mg/L NO3-N

Reagents/standard solutions/cleaner for analyzer

CAY342V10C10AAE (South Africa)

Standard solution 10 mg/L NO3-N

Reagents/standard solutions/cleaner for analyzer

CAY342V10C20AAE (United Kingdom)

Standard solution 20 mg/L NO3-N

Reagents/standard solutions/cleaner for analyzer

CAY342V10C10AAE (New Zealand)

Standard solution 10 mg/L NO3-N

Reagents/standard solutions/cleaner for analyzer

CAY342V10C15AAE (Ukraine)

Standard solution 15 mg/L NO3-N

Reagents/standard solutions/cleaner for analyzer

CAY342V10C05AAE (Mexico)

Standard solution 5 mg/L NO3-N

Reagents/standard solutions/cleaner for analyzer

CAY342V10C10AAE (China)

Standard solution 10 mg/L NO3-N

Reagents/standard solutions/cleaner for analyzer

CAY342V10C40AAE (USA)

Standard solution 40 mg/L NO3-N

Reagents/standard solutions/cleaner for analyzer

CAY342V10C25AAE (Belgium (Dutch))

Standard solution 25 mg/l NO3-N

Reagents/standard solutions/cleaner for analyzer

CAY342V10C15AAE (Netherlands)

Standard solution 15 mg/L NO3-N

Reagents/standard solutions/cleaner for analyzer

CAY342V10C05AAE (Malta)

Standard solution 5 mg/L NO3-N

Reagents/standard solutions/cleaner for analyzer

CAY342V10C20AAE (Denmark)

Standard solution 20 mg/L NO3-N

Reagents/standard solutions/cleaner for analyzer

CAY342V10C20AAE (Canada (French))

Standard solution 20 mg/L NO3-N

Reagents/standard solutions/cleaner for analyzer

CAY342V10C25AAE (Estonia)

Standard solution 25 mg/l NO3-N

Reagents/standard solutions/cleaner for analyzer

CAY342V10C40AAE (United Kingdom)

Standard solution 40 mg/L NO3-N

Reagents/standard solutions/cleaner for analyzer

CAY342V10C05AAE (Lithuania)

Standard solution 5 mg/L NO3-N

Reagents/standard solutions/cleaner for analyzer

CAY342V10C25AAE (Norway)

Standard solution 25 mg/l NO3-N

Reagents/standard solutions/cleaner for analyzer

CAY342V10C25AAE (Portugal)

Standard solution 25 mg/l NO3-N

Reagents/standard solutions/cleaner for analyzer

CAY342V10C20AAE (Finland)

Standard solution 20 mg/L NO3-N

Reagents/standard solutions/cleaner for analyzer

CAY342V10C30AAE (Spain)

Standard solution 30 mg/L NO3-N

Reagents/standard solutions/cleaner for analyzer

CAY342V10C05AAE (United Kingdom)

Standard solution 5 mg/L NO3-N

Reagents/standard solutions/cleaner for analyzer

CAY342V10C10AAE (Slovakia)

Standard solution 10 mg/L NO3-N

Reagents/standard solutions/cleaner for analyzer

CAY342V10C25AAE (Hungary)

Standard solution 25 mg/l NO3-N

Reagents/standard solutions/cleaner for analyzer

CAY342V10C20AAE (Spain)

Standard solution 20 mg/L NO3-N

Reagents/standard solutions/cleaner for analyzer

CAY342V10C05AAE (New Zealand)

Standard solution 5 mg/L NO3-N

Reagents/standard solutions/cleaner for analyzer

CAY342V10C40AAE (Portugal)

Standard solution 40 mg/L NO3-N

Reagents/standard solutions/cleaner for analyzer

CAY342V10C40AAE (Romania)

Standard solution 40 mg/L NO3-N

Reagents/standard solutions/cleaner for analyzer

CAY342V10C40AAE (Czech Republic)

Standard solution 40 mg/L NO3-N

Reagents/standard solutions/cleaner for analyzer

CAY342V10C40AAE (Russia)

Standard solution 40 mg/L NO3-N

Reagents/standard solutions/cleaner for analyzer

CAY342V10C30AAE (Denmark)

Standard solution 30 mg/L NO3-N

Reagents/standard solutions/cleaner for analyzer

CAY342V10C10AAE (Canada)

Standard solution 10 mg/L NO3-N

Reagents/standard solutions/cleaner for analyzer

CAY342V10C30AAE (Sweden)

Standard solution 30 mg/L NO3-N

Reagents/standard solutions/cleaner for analyzer

CAY342V10C50AAE (Mexico)

Standard solution NO3-N, 50mg/L

Reagents/standard solutions/cleaner for analyzer

CAY342V10C10AAE (Belgium)

Standard solution 10 mg/L NO3-N

Reagents/standard solutions/cleaner for analyzer

CAY342V10C15AAE (United Arab Emirates)

Standard solution 15 mg/L NO3-N

Reagents/standard solutions/cleaner for analyzer

CAY342V10C05AAE (Turkey)

Standard solution 5 mg/L NO3-N

Reagents/standard solutions/cleaner for analyzer

CAY342V10C05AAE (United Arab Emirates)

Standard solution 5 mg/L NO3-N

Reagents/standard solutions/cleaner for analyzer

CAY342V10C40AAE (Hungary)

Standard solution 40 mg/L NO3-N

Reagents/standard solutions/cleaner for analyzer

CAY342V10C50AAE (Portugal)

Standard solution NO3-N, 50mg/L

Reagents/standard solutions/cleaner for analyzer

CAY342V10C30AAE (Australia)

Standard solution 30 mg/L NO3-N

Reagents/standard solutions/cleaner for analyzer

CAY342V10C05AAE (Bulgaria)

Standard solution 5 mg/L NO3-N

Reagents/standard solutions/cleaner for analyzer

CAY342V10C15AAE (Denmark)

Standard solution 15 mg/L NO3-N

Reagents/standard solutions/cleaner for analyzer

CAY342V10C30AAE (Finland)

Standard solution 30 mg/L NO3-N

Reagents/standard solutions/cleaner for analyzer

CAY342V10C25AAE (Austria)

Standard solution 25 mg/l NO3-N

Reagents/standard solutions/cleaner for analyzer

CAY342V10C25AAE (Latvia)

Standard solution 25 mg/l NO3-N

Reagents/standard solutions/cleaner for analyzer

CAY342V10C25AAE (South Korea)

Standard solution 25 mg/l NO3-N

Reagents/standard solutions/cleaner for analyzer

CAY342V10C50AAE (New Zealand)

Standard solution NO3-N, 50mg/L

Reagents/standard solutions/cleaner for analyzer

CAY342V10C10AAE (Croatia)

Standard solution 10 mg/L NO3-N

Reagents/standard solutions/cleaner for analyzer

CAY342V10C50AAE (Austria)

Standard solution NO3-N, 50mg/L

Reagents/standard solutions/cleaner for analyzer

CAY342V10C30AAE (Portugal)

Standard solution 30 mg/L NO3-N

Reagents/standard solutions/cleaner for analyzer

CAY342V10C10AAE (Greece)

Standard solution 10 mg/L NO3-N

Reagents/standard solutions/cleaner for analyzer

CAY342V10C50AAE (Russia)

Standard solution NO3-N, 50mg/L

Reagents/standard solutions/cleaner for analyzer

CAY342V10C25AAE (United Arab Emirates)

Standard solution 25 mg/l NO3-N

Reagents/standard solutions/cleaner for analyzer

CAY342V10C30AAE (Poland)

Standard solution 30 mg/L NO3-N

Reagents/standard solutions/cleaner for analyzer

CAY342V10C50AAE (Ireland)

Standard solution NO3-N, 50mg/L

Reagents/standard solutions/cleaner for analyzer

CAY342V10C15AAE (Belgium)

Standard solution 15 mg/L NO3-N

Reagents/standard solutions/cleaner for analyzer

CAY342V10C10AAE (Finland)

Standard solution 10 mg/L NO3-N

Reagents/standard solutions/cleaner for analyzer

CAY342V10C15AAE (Malta)

Standard solution 15 mg/L NO3-N

Reagents/standard solutions/cleaner for analyzer

CAY342V10C50AAE (Turkey)

Standard solution NO3-N, 50mg/L

Reagents/standard solutions/cleaner for analyzer

CAY342V10C25AAE (Canada (French))

Standard solution 25 mg/l NO3-N

Reagents/standard solutions/cleaner for analyzer

CAY342V10C20AAE (Belgium)

Standard solution 20 mg/L NO3-N

Reagents/standard solutions/cleaner for analyzer

CAY342V10C20AAE (Slovakia)

Standard solution 20 mg/L NO3-N

Reagents/standard solutions/cleaner for analyzer

CAY342V10C10AAE (USA)

Standard solution 10 mg/L NO3-N

Reagents/standard solutions/cleaner for analyzer

CAY342V10C10AAE (United Arab Emirates)

Standard solution 10 mg/L NO3-N

Reagents/standard solutions/cleaner for analyzer

CAY342V10C10AAE (Spain)

Standard solution 10 mg/L NO3-N

Reagents/standard solutions/cleaner for analyzer

CAY342V10C30AAE (United Kingdom)

Standard solution 30 mg/L NO3-N

Reagents/standard solutions/cleaner for analyzer

CAY342V10C30AAE (Russia)

Standard solution 30 mg/L NO3-N

Reagents/standard solutions/cleaner for analyzer

CAY342V10C05AAE (Finland)

Standard solution 5 mg/L NO3-N

Reagents/standard solutions/cleaner for analyzer

CAY342V10C15AAE (Romania)

Standard solution 15 mg/L NO3-N

Reagents/standard solutions/cleaner for analyzer

CAY342V10C10AAE (Saudi Arabien)

Standard solution 10 mg/L NO3-N

Reagents/standard solutions/cleaner for analyzer

CAY342V10C40AAE (Poland)

Standard solution 40 mg/L NO3-N

Reagents/standard solutions/cleaner for analyzer

CAY342V10C50AAE (Estonia)

Standard solution NO3-N, 50mg/L

Reagents/standard solutions/cleaner for analyzer

CAY342V10C05AAE (Greece)

Standard solution 5 mg/L NO3-N

Reagents/standard solutions/cleaner for analyzer

CAY342V10C20AAE (Hungary)

Standard solution 20 mg/L NO3-N

Reagents/standard solutions/cleaner for analyzer

CAY342V10C25AAE (Australia)

Standard solution 25 mg/l NO3-N

Reagents/standard solutions/cleaner for analyzer

CAY342V10C10AAE (Netherlands)

Standard solution 10 mg/L NO3-N

Reagents/standard solutions/cleaner for analyzer

CAY342V10C50AAE (Slovakia)

Standard solution NO3-N, 50mg/L

Reagents/standard solutions/cleaner for analyzer

CAY342V10C50AAE (Norway)

Standard solution NO3-N, 50mg/L

Reagents/standard solutions/cleaner for analyzer

CAY342V10C25AAE (Bulgaria)

Standard solution 25 mg/l NO3-N

Reagents/standard solutions/cleaner for analyzer

CAY342V10C15AAE (Canada)

Standard solution 15 mg/L NO3-N

Reagents/standard solutions/cleaner for analyzer

CAY342V10C20AAE (Australia)

Standard solution 20 mg/L NO3-N

Reagents/standard solutions/cleaner for analyzer

CAY342V10C40AAE (China)

Standard solution 40 mg/L NO3-N

Reagents/standard solutions/cleaner for analyzer

CAY342V10C20AAE (Norway)

Standard solution 20 mg/L NO3-N

Reagents/standard solutions/cleaner for analyzer

CAY342V10C25AAE (Slovenia)

Standard solution 25 mg/l NO3-N

Reagents/standard solutions/cleaner for analyzer

CAY342V10C05AAE (Canada)

Standard solution 5 mg/L NO3-N

Reagents/standard solutions/cleaner for analyzer

CAY342V10C20AAE (Saudi Arabien)

Standard solution 20 mg/L NO3-N

Reagents/standard solutions/cleaner for analyzer

CAY342V10C05AAE (Sweden)

Standard solution 5 mg/L NO3-N

Reagents/standard solutions/cleaner for analyzer

CAY342V10C20AAE (Slovenia)

Standard solution 20 mg/L NO3-N

Reagents/standard solutions/cleaner for analyzer

CAY342V10C25AAE (Germany)

Standard solution 25 mg/l NO3-N

Reagents/standard solutions/cleaner for analyzer

CAY342V10C10AAE (Belgium (Dutch))

Standard solution 10 mg/L NO3-N

Reagents/standard solutions/cleaner for analyzer

CAY342V10C50AAE (France)

Standard solution NO3-N, 50mg/L

Reagents/standard solutions/cleaner for analyzer

CAY342V10C10AAE (Sweden)

Standard solution 10 mg/L NO3-N

Reagents/standard solutions/cleaner for analyzer

CAY342V10C15AAE (Russia)

Standard solution 15 mg/L NO3-N

Reagents/standard solutions/cleaner for analyzer

CAY342V10C20AAE (Netherlands)

Standard solution 20 mg/L NO3-N

Reagents/standard solutions/cleaner for analyzer

CAY342V10C20AAE (Greece)

Standard solution 20 mg/L NO3-N

Reagents/standard solutions/cleaner for analyzer

CAY342V10C20AAE (Bulgaria)

Standard solution 20 mg/L NO3-N

Reagents/standard solutions/cleaner for analyzer

CAY342V10C25AAE (Greece)

Standard solution 25 mg/l NO3-N

Reagents/standard solutions/cleaner for analyzer

CAY342V10C25AAE (Italy)

Standard solution 25 mg/l NO3-N

Reagents/standard solutions/cleaner for analyzer

CAY342V10C40AAE (Australia)

Standard solution 40 mg/L NO3-N

Reagents/standard solutions/cleaner for analyzer

CAY342V10C15AAE (European Union)

Standard solution 15 mg/L NO3-N

Reagents/standard solutions/cleaner for analyzer

CAY342V10C25AAE (Romania)

Standard solution 25 mg/l NO3-N

Reagents/standard solutions/cleaner for analyzer

CAY342V10C25AAE (Russia)

Standard solution 25 mg/l NO3-N

Reagents/standard solutions/cleaner for analyzer

CAY342V10C10AAE (Slovenia)

Standard solution 10 mg/L NO3-N

Reagents/standard solutions/cleaner for analyzer

CAY342V10C50AAE (India)

Standard solution NO3-N, 50mg/L

Reagents/standard solutions/cleaner for analyzer

CAY342V10C25AAE (Belgium)

Standard solution 25 mg/l NO3-N

Reagents/standard solutions/cleaner for analyzer

CAY342V10C50AAE (Bulgaria)

Standard solution NO3-N, 50mg/L

Reagents/standard solutions/cleaner for analyzer

CAY342V10C25AAE (Lithuania)

Standard solution 25 mg/l NO3-N

Reagents/standard solutions/cleaner for analyzer

CAY342V10C20AAE (Germany)

Standard solution 20 mg/L NO3-N

Reagents/standard solutions/cleaner for analyzer

CAY342V10C20AAE (Italy)

Standard solution 20 mg/L NO3-N

Reagents/standard solutions/cleaner for analyzer

CAY342V10C20AAE (South Africa)

Standard solution 20 mg/L NO3-N

Reagents/standard solutions/cleaner for analyzer

CAY342V10C05AAE (Austria)

Standard solution 5 mg/L NO3-N

Reagents/standard solutions/cleaner for analyzer

CAY342V10C40AAE (France)

Standard solution 40 mg/L NO3-N

Reagents/standard solutions/cleaner for analyzer

CAY342V10C25AAE (India)

Standard solution 25 mg/l NO3-N

Reagents/standard solutions/cleaner for analyzer

CAY342V10C25AAE (France)

Standard solution 25 mg/l NO3-N

Reagents/standard solutions/cleaner for analyzer

CAY342V10C50AAE (Spain)

Standard solution NO3-N, 50mg/L

Reagents/standard solutions/cleaner for analyzer

CAY342V10C25AAE (Mexico)

Standard solution 25 mg/l NO3-N

Reagents/standard solutions/cleaner for analyzer

CAY342V10C25AAE (New Zealand)

Standard solution 25 mg/l NO3-N

Reagents/standard solutions/cleaner for analyzer

CAY342V10C40AAE (Ireland)

Standard solution 40 mg/L NO3-N

Reagents/standard solutions/cleaner for analyzer

CAY342V10C30AAE (Estonia)

Standard solution 30 mg/L NO3-N

Reagents/standard solutions/cleaner for analyzer

CAY342V10C20AAE (United Arab Emirates)

Standard solution 20 mg/L NO3-N

Reagents/standard solutions/cleaner for analyzer

CAY342V10C05AAE (Estonia)

Standard solution 5 mg/L NO3-N

Reagents/standard solutions/cleaner for analyzer

CAY342V10C05AAE (South Africa)

Standard solution 5 mg/L NO3-N

Reagents/standard solutions/cleaner for analyzer

CAY342V10C40AAE (Switzerland)

Standard solution 40 mg/L NO3-N

Reagents/standard solutions/cleaner for analyzer

CAY342V10C15AAE (Latvia)

Standard solution 15 mg/L NO3-N

Reagents/standard solutions/cleaner for analyzer

CAY342V10C50AAE (European Union)

Standard solution NO3-N, 50mg/L

Reagents/standard solutions/cleaner for analyzer

CAY342V10C25AAE (Turkey)

Standard solution 25 mg/l NO3-N

Reagents/standard solutions/cleaner for analyzer

CAY342V10C10AAE (Ireland)

Standard solution 10 mg/L NO3-N

Reagents/standard solutions/cleaner for analyzer

CAY342V10C50AAE (Italy)

Standard solution NO3-N, 50mg/L

Reagents/standard solutions/cleaner for analyzer

CAY342V10C40AAE (Canada)

Standard solution 40 mg/L NO3-N

Reagents/standard solutions/cleaner for analyzer

CAY342V10C10AAE (Czech Republic)

Standard solution 10 mg/L NO3-N

Reagents/standard solutions/cleaner for analyzer

CAY342V10C30AAE (Turkey)

Standard solution 30 mg/L NO3-N

Reagents/standard solutions/cleaner for analyzer

CAY342V10C25AAE (Netherlands)

Standard solution 25 mg/l NO3-N

Reagents/standard solutions/cleaner for analyzer

CAY342V10C50AAE (Australia)

Standard solution NO3-N, 50mg/L

Reagents/standard solutions/cleaner for analyzer

CAY342V10C25AAE (Ireland)

Standard solution 25 mg/l NO3-N

Reagents/standard solutions/cleaner for analyzer

CAY342V10C05AAE (Russia)

Standard solution 5 mg/L NO3-N

Reagents/standard solutions/cleaner for analyzer

CAY342V10C15AAE (Austria)

Standard solution 15 mg/L NO3-N

Reagents/standard solutions/cleaner for analyzer

CAY342V10C50AAE (Czech Republic)

Standard solution NO3-N, 50mg/L

Reagents/standard solutions/cleaner for analyzer

CAY342V10C50AAE (Sweden)

Standard solution NO3-N, 50mg/L

Reagents/standard solutions/cleaner for analyzer

CAY342V10C30AAE (Lithuania)

Standard solution 30 mg/L NO3-N

Reagents/standard solutions/cleaner for analyzer

CAY342V10C20AAE (Belgium (Dutch))

Standard solution 20 mg/L NO3-N

Reagents/standard solutions/cleaner for analyzer

CAY342V10C30AAE (Ireland)

Standard solution 30 mg/L NO3-N

Reagents/standard solutions/cleaner for analyzer

CAY342V10C10AAE (Turkey)

Standard solution 10 mg/L NO3-N

Reagents/standard solutions/cleaner for analyzer

CAY342V10C25AAE (Croatia)

Standard solution 25 mg/l NO3-N

Reagents/standard solutions/cleaner for analyzer

CAY342V10C15AAE (New Zealand)

Standard solution 15 mg/L NO3-N

Reagents/standard solutions/cleaner for analyzer

CAY342V10C10AAE (Hungary)

Standard solution 10 mg/L NO3-N

Reagents/standard solutions/cleaner for analyzer

CAY342V10C10AAE (India)

Standard solution 10 mg/L NO3-N

Reagents/standard solutions/cleaner for analyzer

CAY342V10C15AAE (Slovenia)

Standard solution 15 mg/L NO3-N

Reagents/standard solutions/cleaner for analyzer

CAY342V10C50AAE (Canada)

Standard solution NO3-N, 50mg/L

Reagents/standard solutions/cleaner for analyzer

CAY342V10C25AAE (Switzerland (Italian))

Standard solution 25 mg/l NO3-N

Reagents/standard solutions/cleaner for analyzer

Viomax

Productcode: CAS51D-
verklaring Number: EC_00154_01.16

Viomax

Productcode: CAS51D-
verklaring Number: EC_00154_02.16

Viomax, UV, Turbimax, TURBIDITY AND TOTAL SUSPENDED SOLIDS, TOCII, Stip-Scan, Stamolys, SPECTROMETER, OxyMax W, OxyMax H, New Analyzer Platform, Liquistation M, Liquiport, Isemax, Cell growth, Absorbance

Productcode: CAS40D-, CAS51D-, CAS74-, CAS80E-, CKF50-, CKI50-, COS22D-, COS31-, COS41-, COS51D-, COS61-, COS61D-, COS81D-, CSF48-, CSP44-, CUS50D-, CUS51D-, CUS52D-, CVF52-, CVI52-, OUSAF11-, OUSAF12-, OUSAF21-, OUSAF22-, OUSAF46-, OUSBT66-, OUSTF10-, CAM74-, CA71AL-, CA71AM-, CA71CL-, CA71COD-, CA71CR-, CA71CU-, CA71FE-, CA71HA-, CA71HY-, CA71MN-, CA71NO-, CA71PH-, CA71SI-, CA72TOC-, CA76NA-, CA80AL-, CA80AM-, CA80COD-, CA80CR-, CA80FE-, CA80HA-, CA80MN-, CA80NO-, CA80PH-, CA80SI-, CA80TN-, CA80TP-
Regio: Russia (Declaration of Conformity)
Keurnummer: EAEC D-DE.AD07.B.01363/19

Viomax

Productcode: CAS51D-
Keurnummer: CCAEPI-EP-2018-776

Viomax, UV, Turbimax, TURBIDITY AND TOTAL SUSPENDED SOLIDS, TOCII, Stip-Scan, Stamolys, SPECTROMETER, OxyMax W, OxyMax H, New Analyzer Platform, Liquistation M, Liquiport, Isemax, Cell growth, Absorbance

Productcode: CAM74-, CAS40D-, CAS51D-, CAS74-, CAS80E-, CKF50-, CKI50-, COS22D-, COS31-, COS41-, COS51D-, COS61-, COS61D-, COS81D-, CSF48-, CSP44-, CUS50D-, CUS51D-, CUS52D-, CVF52-, CVI52-, OUSAF11-, OUSAF12-, OUSAF22-, OUSAF46-, OUSBT66-, OUSTF10-, CA70SI-, CA71AL-, CA71AM-, CA71CL-, CA71CR-, CA71CU-, CA71FE-, CA71HA-, CA71HY-, CA71MN-, CA71NO-, CA71PH-, CA71SI-, CA72TOC-, CA76NA-, CA80AL-, CA80AM-, CA80COD-, CA80CR-, CA80FE-, CA80HA-, CA80MN-, CA80NO-, CA80PH-, CA80SI-, CA80TN-, CA80TP-
Keurnummer: EAEC RU D-DE.AD07.B.01362/19

Viomax, New Analyzer Platform, Memosens, InduMax P, Turbimax, TopHit, Sample Preparations, OxyMax W, OxyMax H, OrbiSint, OrbiPore, OrbiPac, OEM, ConduMax W, InduMax H, ConduMax H, Chloromax, Ceramax, CeraLiquid, CeraGel

Productcode: CPS16D-, CAS51D-, CLS50D-, COS22D-, CLS82D-, CLS54D-, CAT860-, CA80AL-, COS51D-, CPS171D-, CPS31D-, CPS341D-, CPS41D-, CPS42D-, CPS441D-, CPS471D-, CPS491D-, CPS71D-, CPS72D-, CPS76D-, CPS91D-, CPS92D-, CUS50D-, CUS52D-, CPS12D-, CPS96D-, OCCS50D-, OCUS51D-, CPS11D-, CPF82D-, CPF81D-, COS81D-, COS61D-, CLS21D-, CLS16D-, CLS15D-, CCS142D-, CAT820-, CAT810-
Regio: Russia
Keuringsinstantie: Rosstandart
Keurnummer: DE.C.31.004.A NO 70194

Liquiline M, Viomax

Productcode: CAS51D-, CM442-
Regio: China
Keuringsinstantie: SBM
Keurnummer: 2011-C267
Accessoires / Spare parts
Kit CAS51D flow cell O-ring set

Doorstroomarmatuur tbv CAS51D 2/8mm

low flow rate, pipe connection, 6mm OD

Reinigingsaansluiting tbv CAS51D 6/8 mm

Reinigingsaansluiting tbv CAS51D 1/4"

Aeroclean connec. 6/ 8mm; 40mm CAS51D

Compressor, 110 V

with rail mount

115 VAC 2 output compr.air cleaning unit