Digital oxygen sensor
Oxymax COS61D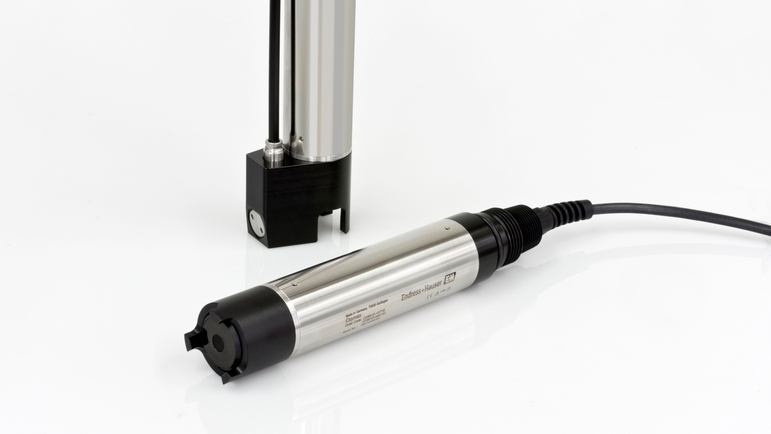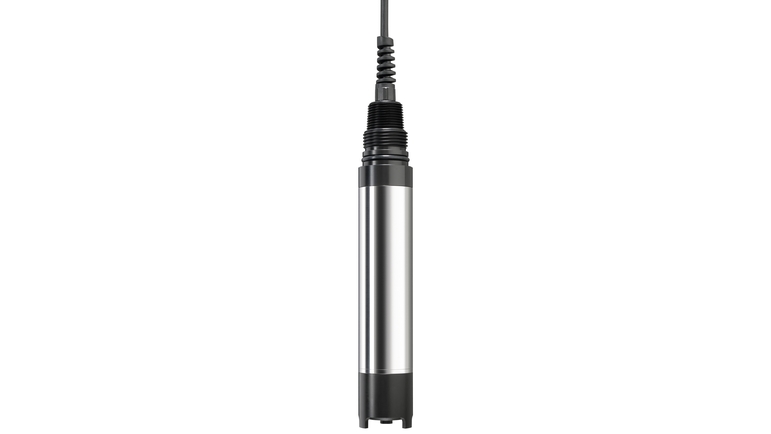 Memosens optical oxygen sensor for water, wastewater and utilities
Oxymax COS61D is a high-performance, digital oxygen sensor that offers fast, accurate and drift-free measurement. It supports your process with low maintenance, high availability and easy handling. The sensor's long-term stable fluorescence layer is exclusively oxygen-selective (interference-free), ensuring consistently reliable measurement. Thanks to Memosens digital technology, the Oxymax COS61D combines maximum process and data integrity, and facilitates simple lab calibration.
Eenvoudige producten

Gemakkelijk te selecteren, installeren en gebruiken
Technische topkwaliteit
Eenvoud
Standaardproducten

Betrouwbaar, robuust en onderhoudsarm
Technische topkwaliteit
Eenvoud
High-end producten

Functioneel en uiterst doelmatig
Technische topkwaliteit
Eenvoud
Gespecialiseerde producten

Ontworpen voor veeleisende applicaties
Technische topkwaliteit
Eenvoud
FLEX selectie
Technische topkwaliteit
Eenvoud

Fundamental selectie

Voldoe aan uw basismeetvoorwaarden

Technische topkwaliteit

Eenvoud

Lean selectie

Beheers eenvoudig uw belangrijkste processen

Technische topkwaliteit

Eenvoud

Extended selectie

Optimaliseer uw processen met innovatieve technologieën

Technische topkwaliteit

Eenvoud

Xpert selectie

Beheers uw meest uitdagende applicaties

Technische topkwaliteit

Eenvoud
Overzicht specificaties

Measurement range

0 to 20 mg/l
0 to 200 %SAT
0 to 400 hPa

Process temperature

-5 to 60 °C
(20 to 140 °F)

Process pressure

Max. 10 bar abs
(Max. 145 psi)
Loading alternative products
Snelle selectie
Kies uit één van de voorgestelde opties
Individuele configuratie
Ga verder met uw keuze uit alle mogelijke opties
Voordelen

Minimum maintenance, maximum availability

Fast, drift-free measurement for precise aeration control and process monitoring

Long-term stability for increased process safety

Outstanding performance in all aeration processes (SBR, Anamox, etc.)

Chemical-free...
Toepassingsgebied

Oxymax COS61D measures the dissolved oxygen concentration in:

Wastewater treatment plants:
- O2 control in the aeration basin
- Process water treatment and monitoring

Water works:
- Status monitoring of drinking water (oxygen enrichment, corrosion...
Documenten / handleidingen / software
Accessoires / Spare parts
COY3-SK membraam beschermingsplaat

for immersion of diss. oxygen sensors COS31/41/51D/61/61D in fish ponds.

Kalibratie kap COS31/41/61/71

Persluchtreiniging tbv COS61/61D 6/8 mm

Persluchtreiniging tbv COS61/61D 1/4"

Compressor, 110 V

with rail mount

Verbindingsdoos RM

Verbindingsdoos t.b.v. een verlengkabel voor Memosens/CUS31/41. Inclusief klemmen, en 2xPG 13.5, beschermingsklasse IP65

Zero-point gel COY8

Zero point: Verification, calibration, adjustment at zero point of oxygen and disinfection sensors ::Amperometric and optical sensors ::12, 25 and 40mm diameter ::Application in the lab, in the field