Digital oxygen sensor
Memosens COS81D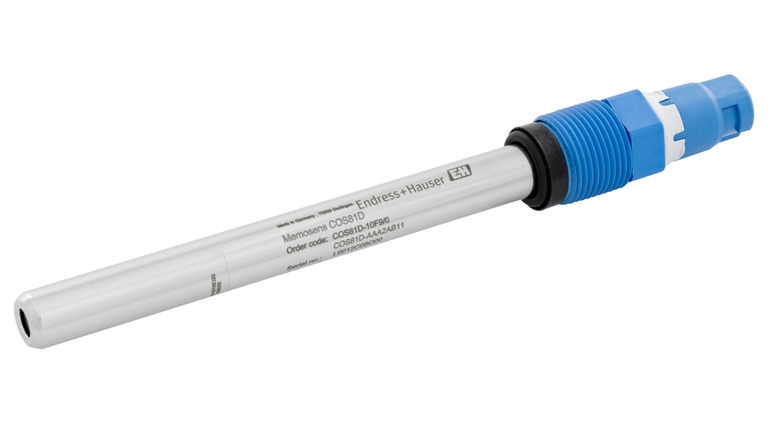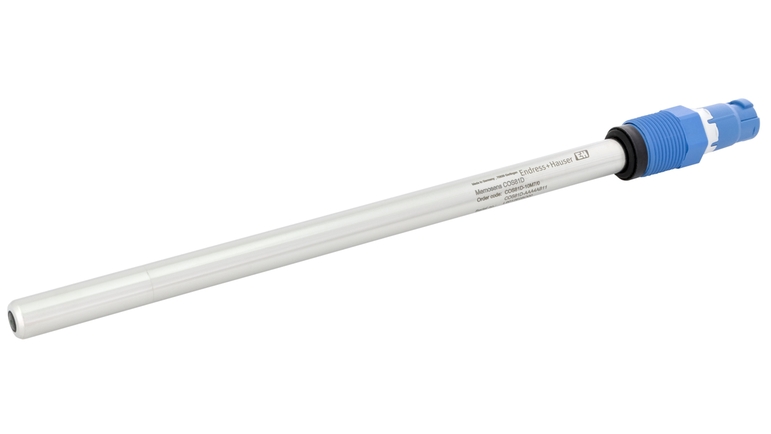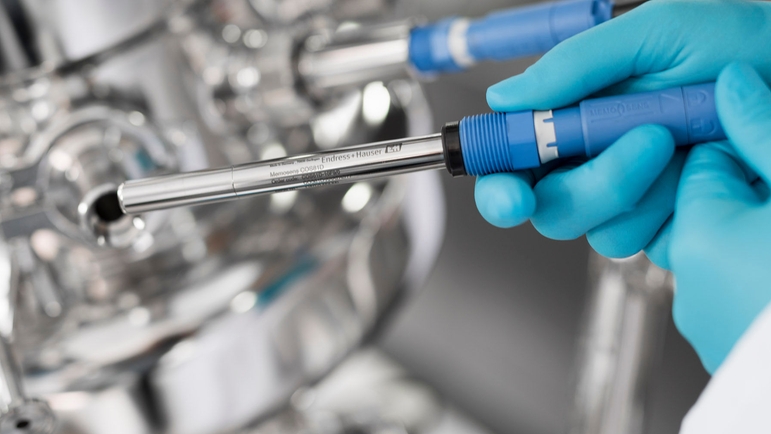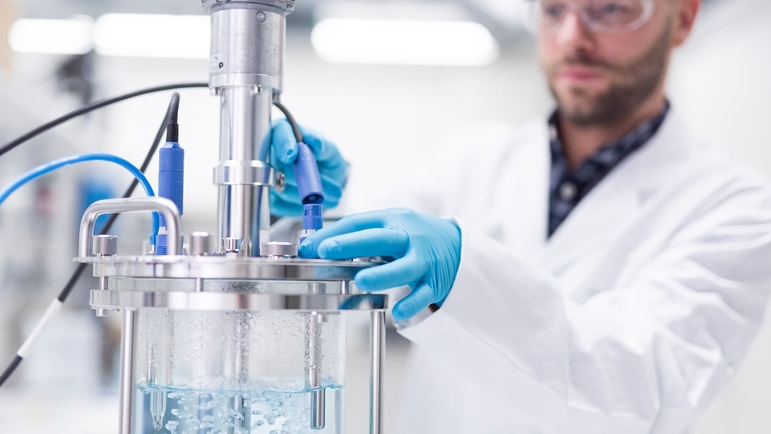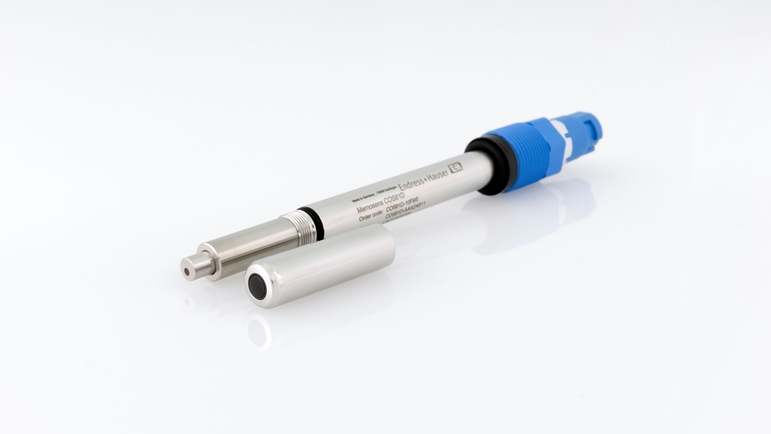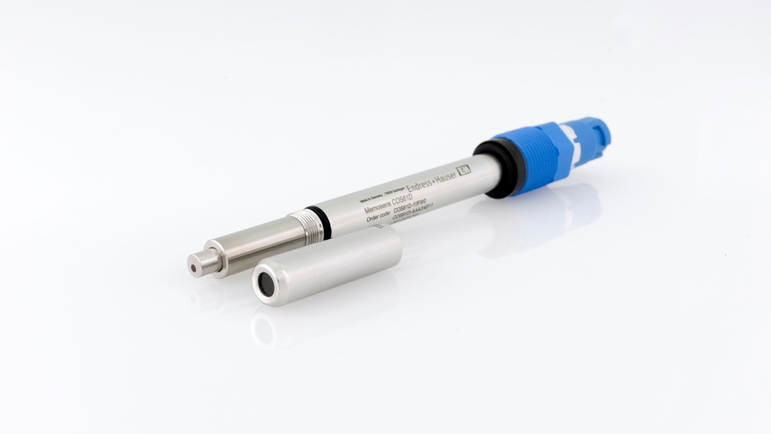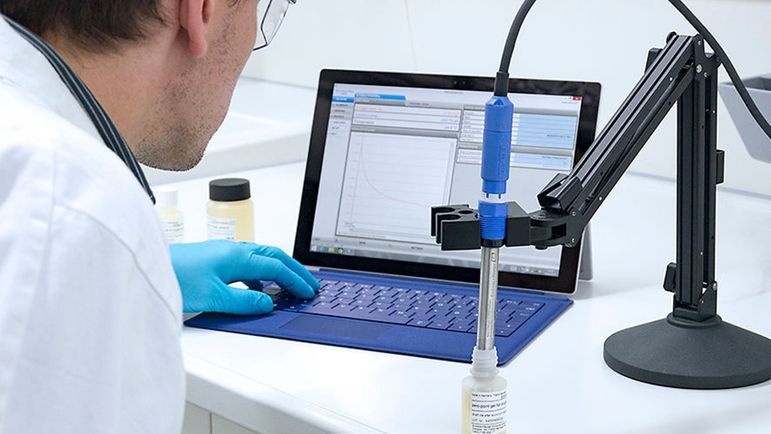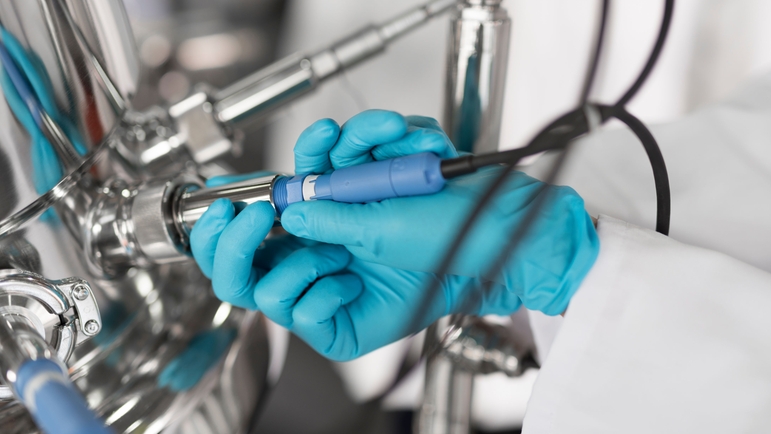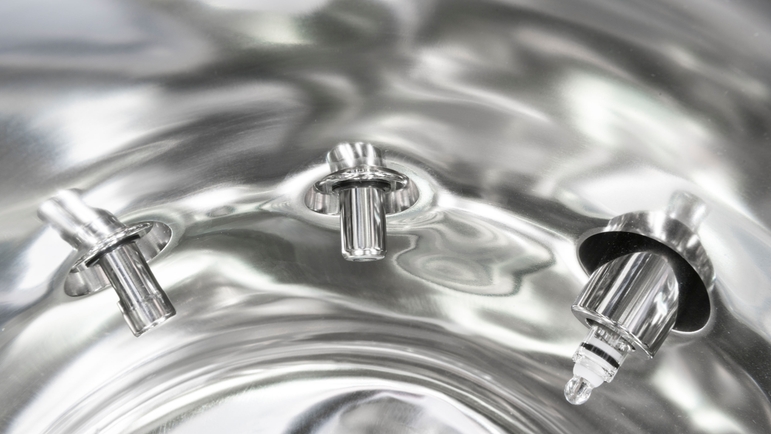 Memosens optical oxygen sensor for hygienic applications in Life Sciences, Pharma and Food
Memosens COS81D is the ideal oxygen sensor for hygienic applications such as fermentation and inertization. Its precise, long-term stable measurements and its permanent self-monitoring ensure the most reliable measured values to help meet your desired product quality and optimize product yield. Thanks to Memosens digital technology, COS81D combines maximum process and data integrity with simple operation. It enables lab calibration and facilitates predictive maintenance.
Eenvoudige producten

Gemakkelijk te selecteren, installeren en gebruiken
Technische topkwaliteit
Eenvoud
Standaardproducten

Betrouwbaar, robuust en onderhoudsarm
Technische topkwaliteit
Eenvoud
High-end producten

Functioneel en uiterst doelmatig
Technische topkwaliteit
Eenvoud
Gespecialiseerde producten

Ontworpen voor veeleisende applicaties
Technische topkwaliteit
Eenvoud
FLEX selectie
Technische topkwaliteit
Eenvoud

Fundamental selectie

Voldoe aan uw basismeetvoorwaarden

Technische topkwaliteit

Eenvoud

Lean selectie

Beheers eenvoudig uw belangrijkste processen

Technische topkwaliteit

Eenvoud

Extended selectie

Optimaliseer uw processen met innovatieve technologieën

Technische topkwaliteit

Eenvoud

Xpert selectie

Beheers uw meest uitdagende applicaties

Technische topkwaliteit

Eenvoud
Overzicht specificaties

Measurement range

0.004 to 30 mg/l
0.05 to 330 %SAT
0.1 to 700 hPa

Process temperature

0 to 140 °C
(32 to 284 °F)

Process pressure

0.02 to 13 bar abs
(0 to 190 psi)
Loading alternative products
Snelle selectie
Kies uit één van de voorgestelde opties
Individuele configuratie
Ga verder met uw keuze uit alle mogelijke opties
Voordelen

Hygienic design according to EHEDG and ASME BPE (incl. USP class VI and FDA compliance) avoids cross-contamination and fulfills all GMP and GLP requirements.

The sensor can be used in process applications as well as benchtop fermenters. Providing you...
Toepassingsgebied

Memosens COS81D measures oxygen in applications with high demands to sterility and hygiene such as:

Fermentation

Inertization

Drinking water production

With its international explosion protection approvals, such as ATEX and IECEx, the Memosens COS81D...
Documenten / handleidingen / software
Memosens COS81D

Hygienic, optical sensor for measuring oxygen

Technische informatie (TI)

Memosens COS81D

Hygienic, optical sensor for measuring oxygen

Inbedrijfsstellingsvoorschriften (BA)

Memosens COS81D

Optische sensor voor de meting van opgelost zuurstof met Memosens
technologie

Short Instruction (KA)

07/20

COV81 Installation Instructions

Maintenance kit for COS81D

Aus Freude an gutem Wasser

Frische Ideen für Wasserwerke, Verteilernetze, Oberflächenwasser und
Industrieanlagen

Competentie Brochure (CP)

06/20

For the love of quality water

Fresh ideas for waterworks, distribution networks, surface waters and
industrial plants.

Competentie Brochure (CP)

06/19

Case study on the use of Memosens COS81D for dissolved oxygen measurement in a gold mine

Case study on the use of Memosens COS81D for dissolved oxygen
measurement in a
gold mine

Case study über den Einsatz von Memosens COS81D zur Messung von gelöstem Sauerstoff in einer Goldmine

Case study über den Einsatz von Memosens COS81D zur Messung
von gelöstem Sauerstoff in einer Goldmine

Whitepaper: Reproduzierbare Messwerte vom Labor bis zum Prozess

Whitepaper über digitale pH- und DO-Sensoren in der
Biotechnologiebranche

White Paper Measuring consistency from lab to process

Whitepaper on digital pH and DO sensors in the biotechnology industry

Reduced maintenance effort, enhanced saftey in gold mine

Reduced maintenance effort, enhanced saftey:
Memosens CPS47D measures pH value in cyanide leaching

Un effort de maintenance réduit, une sécurité accrue

Memosens CPS47D dans le lessivage du cyanure dans une mine d'or

Oxygen measurement in an inertisation plant

Oxygen measurement in an inertisation plant: Memosens COS81D increases
process safety and reduces costs

Mesure d'oxygène dans une installation d'inertage

Memosens COS81D augmente la sécurité des process et réduit les coûts

Mesure de l'oxygène dans les fermenteurs et les bioréacteurs

Memosens COS81D pour une qualité et un rendement garantis

Sauerstoffmessung in Fermentern und Bioreaktoren

Sichern Sie Qualität und Ausbeute mit dem Memosens COS81D

Oxygen measurement in fermenters and bioreactors

Memosens COS81D for guaranteed quality and yield

OxyMax H

Productcode: COS81D-
verklaring Number: HE_00907_01.17

OxyMax H

Productcode: COS81D-
verklaring Number: HE_00390_03.16
Specificatie van de fabrikant: Food hygiene, 1935/2004

OxyMax H

Productcode: COS81D-
verklaring Number: HE_00885_02.17
Specificatie van de fabrikant: RoHS

OxyMax H

Productcode: COS81D-
verklaring Number: HE_01279_01.20
Specificatie van de fabrikant: RoHS

OxyMax H

Productcode: COS81D-
verklaring Number: FDA_00205_01.19

OxyMax H

Productcode: COS81D-
verklaring Number: FDA_00206_01.19

OxyMax H

Productcode: COS81D-
verklaring Number: EC_00577_03.17

OxyMax W, OxyMax H, OrbiSint, OrbiPore, OrbiPac, Messkabel, Memosens, Liquiline, InduMax P, InduMax H, ConduMax W, ConduMax H, CeraLiquid, CeraGel

Productcode: CYK20-, CYK10-, CPS92D-, CPS72D-, CPS71D-, CPS42D-, CPS41D-, CPS31D-, CPS16D-, CPS12D-, CPS11D-, CPF82D-, COS81D-, COS51D-, COS22D-, COS21D-, CML18-, CLS82D-, CLS54D-, CLS50D-, CLS21D-, CLS16D-, CLS15D-
verklaring Number: EC_00828_01.20

OxyMax H

Productcode: COS81D-
verklaring Number: EC_00469_03.16

Viomax, UV, Turbimax, TURBIDITY AND TOTAL SUSPENDED SOLIDS, TOCII, Stip-Scan, Stamolys, SPECTROMETER, OxyMax W, OxyMax H, New Analyzer Platform, Liquistation M, Liquiport, Isemax, Cell growth, Absorbance

Productcode: CAS40D-, CAS51D-, CAS74-, CAS80E-, CKF50-, CKI50-, COS22D-, COS31-, COS41-, COS51D-, COS61-, COS61D-, COS81D-, CSF48-, CSP44-, CUS50D-, CUS51D-, CUS52D-, CVF52-, CVI52-, OUSAF11-, OUSAF12-, OUSAF21-, OUSAF22-, OUSAF46-, OUSBT66-, OUSTF10-, CAM74-, CA71AL-, CA71AM-, CA71CL-, CA71COD-, CA71CR-, CA71CU-, CA71FE-, CA71HA-, CA71HY-, CA71MN-, CA71NO-, CA71PH-, CA71SI-, CA72TOC-, CA76NA-, CA80AL-, CA80AM-, CA80COD-, CA80CR-, CA80FE-, CA80HA-, CA80MN-, CA80NO-, CA80PH-, CA80SI-, CA80TN-, CA80TP-
Regio: Russia (Declaration of Conformity)
Keurnummer: EAEC D-DE.AD07.B.01363/19

Viomax, UV, Turbimax, TURBIDITY AND TOTAL SUSPENDED SOLIDS, TOCII, Stip-Scan, Stamolys, SPECTROMETER, OxyMax W, OxyMax H, New Analyzer Platform, Liquistation M, Liquiport, Isemax, Cell growth, Absorbance

Productcode: CAM74-, CAS40D-, CAS51D-, CAS74-, CAS80E-, CKF50-, CKI50-, COS22D-, COS31-, COS41-, COS51D-, COS61-, COS61D-, COS81D-, CSF48-, CSP44-, CUS50D-, CUS51D-, CUS52D-, CVF52-, CVI52-, OUSAF11-, OUSAF12-, OUSAF22-, OUSAF46-, OUSBT66-, OUSTF10-, CA70SI-, CA71AL-, CA71AM-, CA71CL-, CA71CR-, CA71CU-, CA71FE-, CA71HA-, CA71HY-, CA71MN-, CA71NO-, CA71PH-, CA71SI-, CA72TOC-, CA76NA-, CA80AL-, CA80AM-, CA80COD-, CA80CR-, CA80FE-, CA80HA-, CA80MN-, CA80NO-, CA80PH-, CA80SI-, CA80TN-, CA80TP-
Keurnummer: EAEC RU D-DE.AD07.B.01362/19

TopHit, OxyMax W, OxyMax H, OrbiSint, OrbiPore, Memosens, ConduMax W, ConduMax H, Ceramax, CeraLiquid, CeraGel

Productcode: CPS96D-, CPS92D-, CPS91D-, CPS76D-, CPS72D-, CPS71D-, CPS491D-, CPS471D-, CPS441D-, CPS42D-, CPS41D-, CPS341D-, CPS171D-, CPS16D-, CPS12D-, CPS11D-, COS81D-, COS51D-, COS22D-, CLS82D-, CLS21D-, CLS16D-, CLS15D-
Regio: South Korea
Keuringsinstantie: KTL
Bescherming: Ex ia IIC T6...T3

OxyMax W, OxyMax H, OrbiSint, OrbiPore, Messkabel, Memosens, Memocheck, ConduMax W, ConduMax H, Ceramax, CeraLiquid, CeraGel

Productcode: CYP02D-, CYP01D-, CYK20-, CYK10-, CPS92D-, CPS91D-, CPS72D-, CPS71D-, CPS491D-, CPS471D-, CPS441D-, CPS42D-, CPS41D-, CPS341D-, CPS171D-, CPS12D-, CPS11D-, COS81D-, COS51D-, COS22D-, COS21D-, CLS82D-, CLS21D-, CLS16D-, CLS15D-
Regio: Europe (ATEX)
Keuringsinstantie: EXAM (DMT, BVS)

TopHit, Sensor, OxyMax W, OxyMax H, OrbiTex, OrbiSint, OrbiPore, Memosens, Liquiline M, InduMax P, InduMax H, ConduMax W, ConduMax H, CeraLiquid, CeraGel

Productcode: CPS42-, CPS42D-, CPS43-, CPS441-, CPS441D-, CPS471-, CPS471D-, CPS491-, CPS491D-, CPS64-, CPS71-, CPS71D-, CPS72-, CPS72D-, CPS76D-, CPS91-, CPS91D-, CPS92D-, CPS96D-, CPS41D-, CPS41-, CPS21-, CPS16D-, CPS13-, CPS12D-, CPS12-, CPS11D-, CPS11-, COS81D-, COS51D-, COS22D-, CM42-, CLS82D-, CLS54-, CLS50D-, CLS50-, CLS21D-, CLS16D-, CLS15D-
Regio: Russia (TR CU)
Keuringsinstantie: EAC
Bescherming: Ex ia IIC T3 Ga, Ex ia IIC T4 Ga, Ex ia IIC T6 Ga, Ex ib [ia Ga] IIC T4 Gb, Ex ib [ia Ga] IIC T6 Gb

TopHit, OxyMax W, OxyMax H, OrbiSint, OrbiPore, OrbiPac, Memosens, Liquiline, InduMax P, ConduMax W, ConduMax H, Chloromax, CeraLiquid, CeraGel

Productcode: CPF81D-, CPF82D-, CPS11D-, CPS12D-, CPS16D-, CPS171D-, CPS41D-, CPS42D-, CPS441D-, CPS471-, CPS471D-, CPS491-, CPS71D-, CPS72D-, CPS76D-, CPS91D-, CPS92D-, CPS96D-, COS81D-, CCS120D-, CCS142D-, CCS50D-, CCS51D-, CLS15D-, CLS16D-, CLS21D-, CLS50D-, CLS82D-, CM442-, CM442R-, CM444-, CM444R-, CM448-, CM448R-, COS21D-, COS22D-, COS51D-
Regio: Canada, USA
Keuringsinstantie: CSA

TopHit, OxyMax W, OxyMax H, OrbiSint, OrbiPore, Messkabel, Memosens, Memocheck, ConduMax W, ConduMax H, Ceramax, CeraLiquid, CeraGel

Productcode: CYP02D-, CYP01D-, CYK20-, CYK10-, CPS96D-, CPS92D-, CPS91D-, CPS76D-, CPS72D-, CPS71D-, CPS491D-, CPS471D-, CPS441D-, CPS42D-, CPS41D-, CPS341D-, CPS171D-, CPS16D-, CPS12D-, CPS11D-, COS81D-, COS51D-, COS22D-, CLS82D-, CLS21D-, CLS16D-, CLS15D-
Regio: International (IECEx)
Keuringsinstantie: EXAM (DMT, BVS)

OxyMax H

Productcode: COS81D-
Regio: China
Keuringsinstantie: NEPSI

TopHit, Memosens, InduMax P, OxyMax W, OxyMax H, OrbiSint, OrbiPore, OrbiPac, OEM, Messkabel, ConduMax W, ConduMax H, CeraLiquid, CeraGel

Productcode: CPS471D-, CLS50D-, COS22D-, CLS82D-, COS51D-, COS21D-, CPS491D-, CPS71D-, CPS72D-, CPS76D-, CPS91D-, CPS92D-, CPS96D-, CYK10-, CYK20-, OCLS82D-, OCOS81D-, OLS21D-, OPS11D-, OPS171D-, OPS91D-, OPS12D-, OYK10-, CPS441D-, CPS42D-, CPS41D-, CPS171D-, CPS16D-, CPS12D-, CPS11D-, CPF81D-, CPF82D-, COS81D-, CLS21D-, CLS16D-, CLS15D-
Regio: USA, Canada
Keuringsinstantie: CSA

TopHit, OxyMax W, OxyMax H, OrbiSint, OrbiPore, Messkabel, Memosens, Memocheck, ConduMax W, ConduMax H, Ceramax, CeraLiquid, CeraGel

Productcode: CYP02D-, CYP01D-, CYK20-, CYK10-, CPS96D-, CPS92D-, CPS91D-, CPS76D-, CPS72D-, CPS71D-, CPS491D-, CPS471D-, CPS441D-, CPS42D-, CLS15D-, CLS16D-, CLS21D-, CLS82D-, COS22D-, COS51D-, COS81D-, CPS11D-, CPS12D-, CPS16D-, CPS171D-, CPS31D-, CPS341D-, CPS41D-
Regio: International (IECEx)
Keuringsinstantie: EXAM (DMT, BVS)

OxyMax H

Productcode: COS81D-
Regio: Europe
Keuringsinstantie: TU München

OxyMax H

Productcode: COS81D-
Regio: Europe
Keuringsinstantie: TU München

OxyMax H

Productcode: COS81D-
Regio: Canada (CRN)
Keuringsinstantie: CRN

Turbimax, TopHit, OxyMax W, OxyMax H, OrbiSint, OrbiPore, OrbiPac, New Analyzer Platform, Memosens, InduMax P, InduMax H, ConduMax W, ConduMax H, Chloromax, Ceramax, CeraLiquid, CeraGel

Productcode: CPS171D-, CPS31D-, CPS341D-, CPS41D-, CPS41E-, CPS42D-, CPS441D-, CPS471D-, CPS47D-, CPS491D-, CPS71D-, CPS71E-, CPS72D-, CPS76D-, CPS77D-, CPS91D-, CPS91E-, CPS92D-, CPS96D-, CPS97D-, CUS50D-, CUS51D-, CUS52D-, CA80HA-, CA80SI-, CCS120D-, CCS142D-, CCS50D-, CCS51D-, CLS15D-, CLS16D-, CLS21D-, CLS50D-, CLS54D-, CLS82D-, COS22D-, COS51D-, COS61D-, COS81D-, CPF81D-, CPF82D-, CPS11D-, CPS11E-, CPS12D-, CPS12E-, CPS16D-
Regio: Russia
Keurnummer: OC.C.31.004.A NO 75181

Viomax, New Analyzer Platform, Memosens, InduMax P, Turbimax, TopHit, Sample Preparations, OxyMax W, OxyMax H, OrbiSint, OrbiPore, OrbiPac, OEM, ConduMax W, InduMax H, ConduMax H, Chloromax, Ceramax, CeraLiquid, CeraGel

Productcode: CPS16D-, CAS51D-, CLS50D-, COS22D-, CLS82D-, CLS54D-, CAT860-, CA80AL-, COS51D-, CPS171D-, CPS31D-, CPS341D-, CPS41D-, CPS42D-, CPS441D-, CPS471D-, CPS491D-, CPS71D-, CPS72D-, CPS76D-, CPS91D-, CPS92D-, CUS50D-, CUS52D-, CPS12D-, CPS96D-, OCCS50D-, OCUS51D-, CPS11D-, CPF82D-, CPF81D-, COS81D-, COS61D-, CLS21D-, CLS16D-, CLS15D-, CCS142D-, CAT820-, CAT810-
Regio: Russia
Keuringsinstantie: Rosstandart
Keurnummer: DE.C.31.004.A NO 70194

Viomax, Turbimax, TopHit, OxyMax W, OxyMax H, OrbiSint, OrbiPore, OrbiPac, Memosens, Liquiline M, Liquiline, Isemax, InduMax P, InduMax H, ConduMax W, ConduMax H, Chloromax, Ceramax, CeraLiquid, CeraGel

Productcode: CPS47D-, CPS471D-, CPS441D-, CPS42D-, CPS41E-, CPS41D-, CPS341D-, CPS31D-, CPS171D-, CPS16D-, CPS12E-, CPS12D-, CPS11E-, CPS11D-, CPS491D-, CPS71D-, CPS71E-, CPS72D-, CPS76D-, CPS77D-, CPS91D-, CPS91E-, CPS92D-, CPS96D-, CPS97D-, CUS50D-, CUS51D-, CUS52D-, CAS40D-, CCS120D-, CCS142D-, CCS50D-, CCS51D-, CLS15D-, CLS15E-, CLS16D-, CLS16E-, CLS21D-, CLS21E-, CLS50D-, CLS54D-, CLS82D-, CLS82E-, CM14-, CM442-, CM442R-, CM444-, CM444R-, CM448-, CM448R-, COS22D-, COS51D-, COS61D-, COS81D-, CPF81D-, CPF82D-
Regio: Russia
Keuringsinstantie: Rosstandart
Keurnummer: OC.C.31.004.A NO 54218/1

Turbimax, OxyMax H, OrbiSint, OrbiPac, Messkabel, Memosens, Liquiline, InduMax P, ConduMax W

Productcode: CYK10-, CUS52D-, CUS50D-, CPS12D-, CPS11D-, CPF81D-, COS81D-, CM82-, CM72-, CLS82D-, CLS50D-, CLS21D-, CCS55D-, CCS51D-, CCS50D-
Regio: International
Keuringsinstantie: ABS

ConduMax W, InduMax P, Memosens, OrbiPac, OrbiSint, OxyMax H, Turbimax

Productcode: CUS52D-, CUS50D-, CPS12D-, CPS11D-, CPF81D-, COS81D-, CLS82D-, CLS50D-, CLS21D-, CCS55D-, CCS51D-, CCS50D-
Regio: International
Keuringsinstantie: LR

Turbimax, OxyMax H, OrbiSint, OrbiPac, Memosens, InduMax P, ConduMax W

Productcode: CCS50D-, CCS51D-, CCS55D-, CLS21D-, CLS50D-, CLS82D-, COS81D-, CPF81D-, CPS11D-, CPS12D-, CUS50D-, CUS52D-
Regio: International
Keuringsinstantie: BV

Turbimax, OxyMax H, OrbiSint, OrbiPac, Messkabel, Memosens, Liquiline M, Liquiline, InduMax P, ConduMax W

Productcode: CYK10-, CUS52D-, CUS50D-, CPS12D-, CPS11D-, CPF81D-, COS81D-, CM82-, CM72-, CLS82D-, CLS50D-, CLS21D-, CCS55D-, CCS51D-, CCS50D-
Regio: International
Keuringsinstantie: DNVGL

Turbimax, OxyMax H, OrbiSint, OrbiPac, Messkabel, Memosens, Liquiline M, Liquiline, InduMax P, ConduMax W

Productcode: CYK10-, CUS52D-, CUS50D-, CPS12D-, CPS11D-, CPF81D-, COS81D-, CM82-, CM72-, CLS82D-, CLS50D-, CLS21D-, CCS55D-, CCS51D-, CCS50D-
Regio: International
Keuringsinstantie: ABS
Accessoires / Spare parts
Onderhoudskit COV81 voor Memosens COS81D

Service kit voor Memosens COS81D bevat optische sensorkap, o-ringen en verdere documenten voor het onderhoud van COS81D.

Zero-point gel COY8

Nulpunt: Verificatie, kalibratie, afstelling, afstelling op het nulpunt van zuurstof en desinfectiesensoren ::Amperometrische en optische sensoren ::12, 25 en 40mm diameter ::Toepassing in het labo, in het veld

Verlengkabel CYK11 Memosens

Memosens Verlengkabel Toepassing: tbv digitale sensoren met of zonder vaste kabel (CYK10) Temperatuur: -30...90°C