iTEMP TMT84
Temperature head transmitter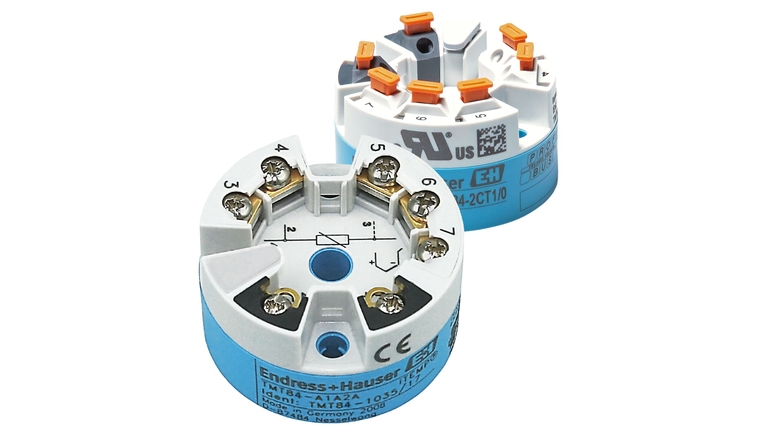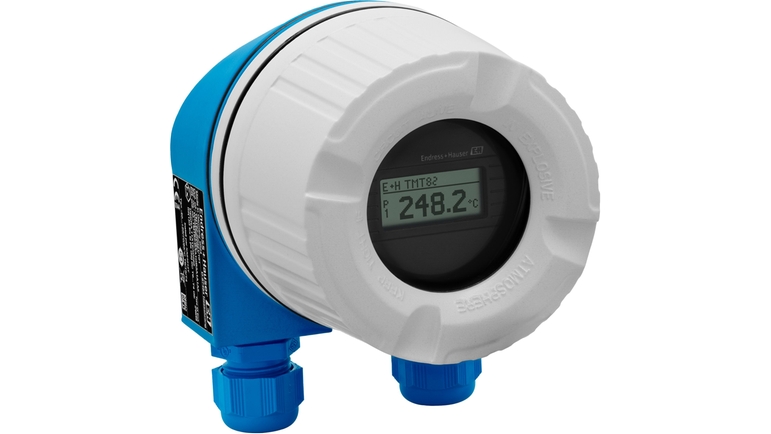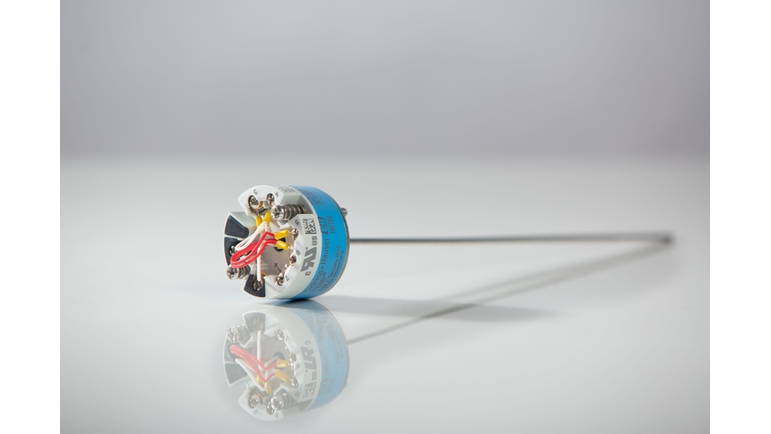 Transformation of sensor signals into standardized digital output signals for all industries
Unsurpassed reliability, accuracy and long-term stability in critical processes over all industries. The configurable transmitter not only transfers digital converted signals from RTD and TC sensors, it also transfers resistance and voltage signals using PROFIBUS® PA communication. High measurement point availability by means of sensor monitoring functions. Diagnostics information according to NAMUR NE 107. Optimization of the measurement accuracy by sensor-transmitter matching.
Snelle selectie
Kies uit één van de voorgestelde opties
Individuele configuratie
Ga verder met uw keuze uit alle mogelijke opties
Voordelen

Easy and standardized communication via PROFIBUS® PA Profile 3.02


Meets the EMC requirements as per NAMUR NE 21 and the recommendations of NE 89 with regard to temperature transmitters with digital signal processing

Straightforward design of measuring...
Toepassingsgebied

2 input channels and PROFIBUS® PA protocol for the conversion of input signals into digital output signals


The device stands out due to signal reliability, long-term stability, high precision and advanced diagnostics (important in critical processes)

...
Documenten / handleidingen / software
Accessoires / Spare parts
The unit is not repairable

Fixing kit cpl.TMT8x/7x (europees)

2x schroef, 2x veer, 2x springveer, 1x afdichting CDI-connector

Fixing kit cpl. TMT8x/7x USA(american)

2x screws, 1x sealing CDI-connector

Set mounting bracket wall cpl. W06

Set mounting bracket pipe housing W06

TID10 servicekabel

Extension cable for the CDI-interface for remote operation of the TID10 display for service and maintenance work Length: 40cm.

Spare RFID TAG

Consists of: RFID TAG, fixing wire, crimp sleeve.

Display for head transmitter TID10

to plug on. Dot-Matrix measured value display. 12 DIP-switches buttom side. Settings: FF: Simulation, Write Lock. PA: Bus address, Write Lock. Compatible: TMT85, TMT84, TMT82.

DIN rail montageclip voor koptransmitter

Geschikt voor de montage van een temperatuur koptransmitter op DIN rail.