iTHERM TMS01 MultiSens Flex Multipoint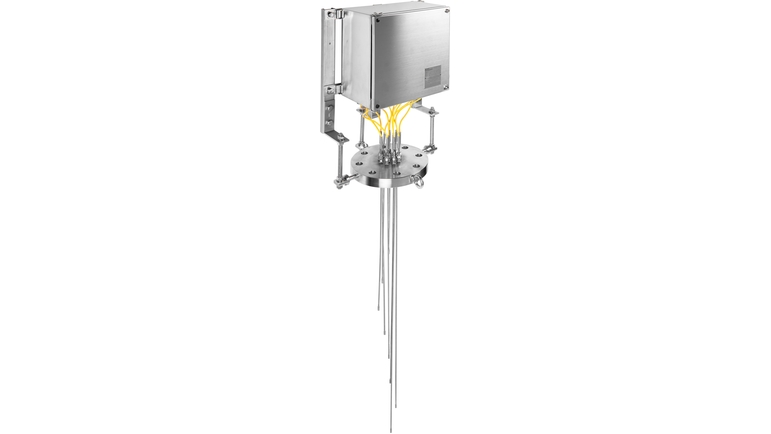 Modular direct contact TC and RTD multipoint thermometer for oil, gas and petrochemical applications
By complying with the highest safety standards, iTHERM TMS01 can be customized for various applications. Bendable into a 3D layout, it provides a complete temperature profile just by using one nozzle. The device is configurable with or without thermowells for optimal response times, mechanical strength or sensors replaceability. It is available either with TC or RTD technology or with our iTHERM StrongSens.
Snelle selectie
Kies uit één van de voorgestelde opties
Individuele configuratie
Ga verder met uw keuze uit alle mogelijke opties
Voordelen

Easy-to-use device with modular and flexible design, ready to be installed either for direct contact measurements or by means of sensor-dedicated protecting tubes. The device can also be installed in thermowells already in place

Infinite layouts of 3D...
Toepassingsgebied

Petrochemical industry

Oil & Gas industry

Heavy Chemical processes
Documenten / handleidingen / software