Eliminate differential pressure issues
Increase reliability up to 10 times with electronic differential pressure (dp) sensors
Differential pressure (dp) measurement is widely used to measure level in pressurized and vacuum tanks. However, traditional dp measurement using impulse lines and capillaries has its drawbacks in terms of accuracy, due to temperature deviations for example, and total cost of ownership.
Voordelen
Reliability: New electronic differential pressure system eliminates traditional mechanical issues resulting in greater measurement accuracy, process availability and reliability.

Safety: Safety risks are minimized with the new electronic differential pressure system architecture and design.

Cost-effectiveness: Low total cost of ownership due to reduced installation time, maintenance, downtime and spare requirements.
Reliable, safe and cost-effective sensor technology
Endress+Hauser's new electronic differential pressure system, consisting of one transmitter with two sensors, offers proven pressure sensor technology in a new and innovative manner. The transmitter calculates the differential pressure from both sensors and transmits the level, volume or mass via 4...20 mA/HART as a standard 2-wire loop-powered device. This increases reliability and safety and reduces costs.
Put an end to incorrect measurements
The problems often encountered with conventional dp systems that use impulse lines include clogging, icing, leaks and condensation. Even those dp systems that use oil-filled capillaries face issues in applications with changing ambient temperatures. Electronic dp Deltabar FMD71 and FMD72 eliminate these problems - you not only benefit from precise measured values but also increased reliability and safety in your process.
The best sensor for your application
Our electronic dp systems allow you to select the best process connections, housing and measuring cells based on your application needs:
The Ceraphire® ceramic cell (FMD71) is vacuum-resistant and best suited to corrosive and abrasive media. Based on capacitive sensor technology it offers additional safety with its self-monitoring function.

The silicon cell on the FMD72 offers temperature compensation for accurate measurement – even in applications with rapidly changing temperatures!
Increased process safety
Safety risks are minimized with the new electronic differential pressure system architecture and design:
Elimination of tubing and connection leaks often encountered in traditional systems

Elimination of line condensation or evaporation events (dry/wet leg inconsistencies) and plugging events

Fully vacuum resistant Ceraphire® ceramic cells with the highest overload protection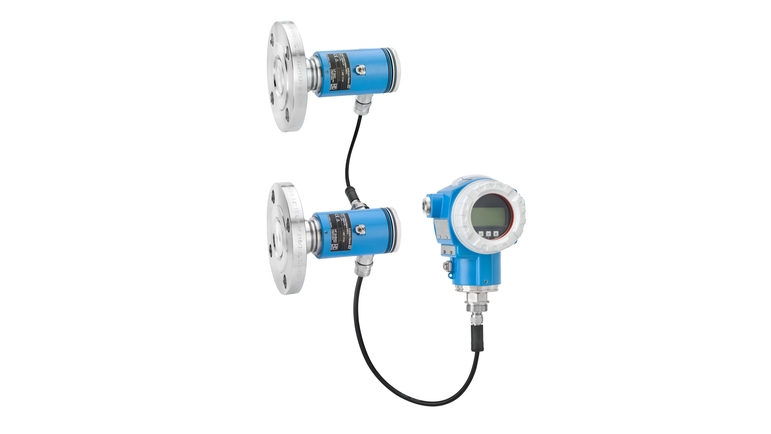 Gerelateerde producten

Eenvoudige producten

Gemakkelijk te selecteren, installeren en gebruiken
Technische topkwaliteit
Eenvoud
Standaardproducten

Betrouwbaar, robuust en onderhoudsarm
Technische topkwaliteit
Eenvoud
High-end producten

Functioneel en uiterst doelmatig
Technische topkwaliteit
Eenvoud
Gespecialiseerde producten

Ontworpen voor veeleisende applicaties
Technische topkwaliteit
Eenvoud
FLEX selectie
Technische topkwaliteit
Eenvoud

Fundamental selectie

Voldoe aan uw basismeetvoorwaarden

Technische topkwaliteit

Eenvoud

Lean selectie

Beheers eenvoudig uw belangrijkste processen

Technische topkwaliteit

Eenvoud

Extended selectie

Optimaliseer uw processen met innovatieve technologieën

Technische topkwaliteit

Eenvoud

Xpert selectie

Beheers uw meest uitdagende applicaties

Technische topkwaliteit

Eenvoud
Succesverhalen
Semi-batch polymerization

Monitoring and control of a semi-batch polymerization with Raman analyzer, powered by Kaiser Raman technology

Advanced bioprocess control

From time consuming sample analysis to real-time monitoring of critical parameters in fermentation processes thanks to complete solutions from hardware to development and analytical services.