Shorten device engineering time with high data quality
Access to up-to-date and consistent product data allows you to make the right decisions
When engineering or re-engineering process applications, the time needed to define the right measurement devices can be substantial. Endress+Hauser helps you shorten engineering time with various state-of-the-art tools, keeping your project on-time and on-budget.
Voordelen
Reduced time for detailed instrument engineering

Open interface to integrate the data into customer systems

Reduced errors thanks to electronic data exchange

Transfer data for Bill of Material (BOM)

Smooth handover to the next project steps
Engineering with full traceability
Whether you are engaged in detailed engineering, creating isometric drawings or writing a bill of material, you can rely on Endress+Hauser's device data. Using our online tools, you can select and size the best-fit instrument and configure it according to your application. A product order code is generated and based upon order code, device CAD models and drawings are made available which can be used for planning and documentation.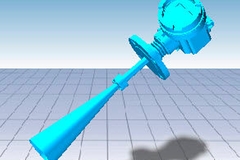 Access to engineering data throughout the entire life cycle
Plant data is generated from the first day of planning. Throughout your project, all data is documented and securely stored for all subsequent processes. W@M Engineering is designed to transfer the defined parameters of the instruments to the subsequent phases and processes offering complete asset information throughout the entire life cycle of your plant.
Gerelateerde producten

Eenvoudige producten

Gemakkelijk te selecteren, installeren en gebruiken
Technische topkwaliteit
Eenvoud
Standaardproducten

Betrouwbaar, robuust en onderhoudsarm
Technische topkwaliteit
Eenvoud
High-end producten

Functioneel en uiterst doelmatig
Technische topkwaliteit
Eenvoud
Gespecialiseerde producten

Ontworpen voor veeleisende applicaties
Technische topkwaliteit
Eenvoud
FLEX selectie
Technische topkwaliteit
Eenvoud

Fundamental selectie

Voldoe aan uw basismeetvoorwaarden

Technische topkwaliteit

Eenvoud

Lean selectie

Beheers eenvoudig uw belangrijkste processen

Technische topkwaliteit

Eenvoud

Extended selectie

Optimaliseer uw processen met innovatieve technologieën

Technische topkwaliteit

Eenvoud

Xpert selectie

Beheers uw meest uitdagende applicaties

Technische topkwaliteit

Eenvoud
Succesverhalen

Thermowell calculation in Applicator

Calculate the stress resistance of selected thermometer devices under given process condition using the online and offline available Thermowell sizing module of Applicator.