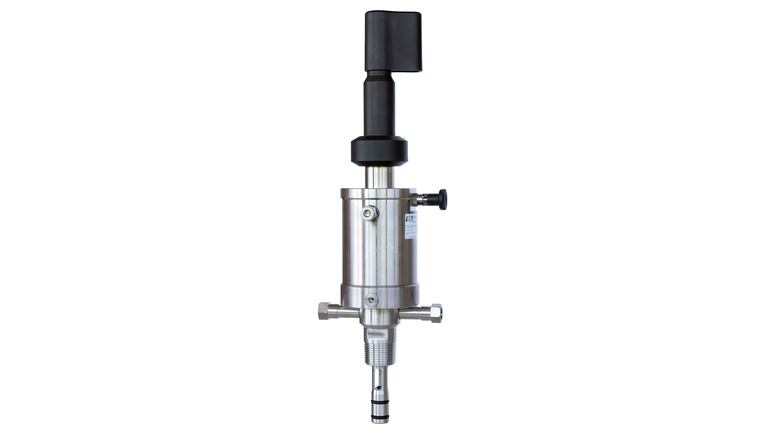 Dit product is niet langer leverbaar.

Zie de nieuwe generatie in het deel voorganger/opvolger of neem contact op met uw locale Endress+Hauser-vestiging.
Documenten / handleidingen / software
Accessoires / Spare parts
Kit CPA471/472/475: Retr. pipe KCl pneum

Versie voor directe montage van de sensor zonder demontage van de buis Voor pneumatische versies CPA471/472/475

Kit CPA471/472/475:Retr. pipe KCl manual

Version for direct assembling of the sensor without disassembling the pipe for CPA471/472 und CPA475 manual except version of CPA475 manual with G11/4" process connection

KIT CPA471/472 stang voor pneumat. kort

CPA471/472 PNEUM.RE.PIPE GEL 225MM

KIT CPA471/472 retr.pipe Gel hand short

KIT CPA471/472 Elek.buis Gel Hand Lang

Retractable elektrode geleide buis voor Gel sensoren 225 mm

KIT CPA471 electr. guide compl. short

CPA471 ELEKTR. STEUN KOMPLEET LANG

KIT CPA47x pneu.connection G1/8 AD6 10p

KIT CPA471/472

KIT CPA471 LUCHTSPOEL, DUMMY PLUG SS

KIT CPA47

KIT CPA47X: Throttel check valve

Kit CPA471/472 cil.schroef M6x30 20 st.

Kit CPA471/472 cil.schroef M6x45 20 st.

KIT CPA471 rinse housing STA G11/4 O.SP

CPA471 REINIGINGSKAMER KOMPLEET

KIT CPA471 rinse housing STA NPT1.0

CPA471 spoelhuis, 1" NPT, aansl. G1/8

CPA471 spoelkamer met standaard fles

KIT CPA471 rinse housing st.flange G1/8

Kap tegen spatwater voor armaturen

CPA47x Drukcylinder PA, met O-ring L=100

Kit CPA471/472: PA cylinder long

KIT CPA471 cylinder ss short

Pneumatische eindschakelaar (2st)

KIT CPA47x electr. proxim.switches

Kit Sensor output interface

CPA471 FLENS KIT DN50 MET AFDICHTING

KIT CPA471 flange ANSI2 with raised face

CPA471...5 afdictingen z medium contact

Voor alle afdichtingen zonder medium contact.
Opvolger

De terugtrekbare Cleanfit CPA871-procesarmatuur houdt uw proces veilig – zelfs onder zware omstandigheden.

Eenvoudige producten

Gemakkelijk te selecteren, installeren en gebruiken

Technische topkwaliteit

Eenvoud

Standaardproducten

Betrouwbaar, robuust en onderhoudsarm

Technische topkwaliteit

Eenvoud

High-end producten

Functioneel en uiterst doelmatig

Technische topkwaliteit

Eenvoud

Gespecialiseerde producten

Ontworpen voor veeleisende applicaties

Technische topkwaliteit

Eenvoud

FLEX selectie
Technische topkwaliteit
Eenvoud

Fundamental selectie

Voldoe aan uw basismeetvoorwaarden

Technische topkwaliteit

Eenvoud

Lean selectie

Beheers eenvoudig uw belangrijkste processen

Technische topkwaliteit

Eenvoud

Extended selectie

Optimaliseer uw processen met innovatieve technologieën

Technische topkwaliteit

Eenvoud

Xpert selectie

Beheers uw meest uitdagende applicaties

Technische topkwaliteit

Eenvoud