4-kanaals transmitter
Liquiline CM444R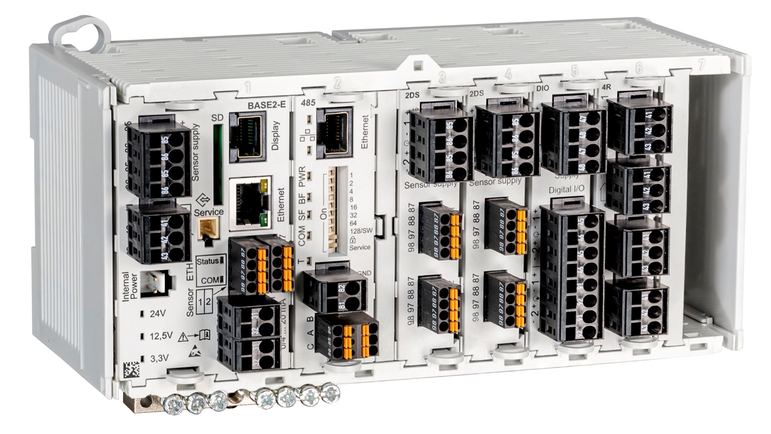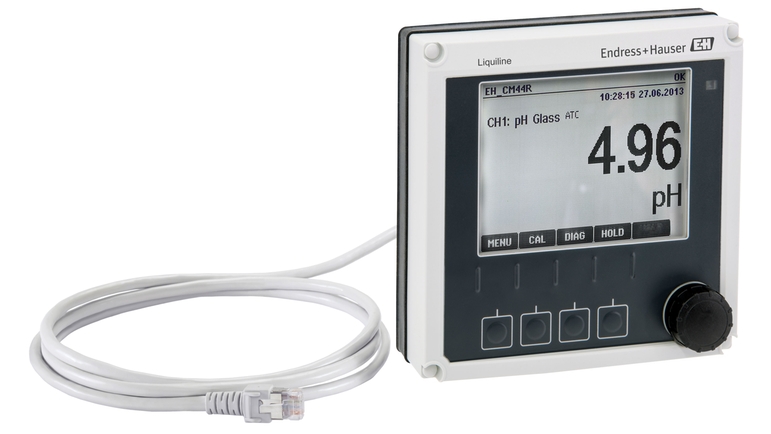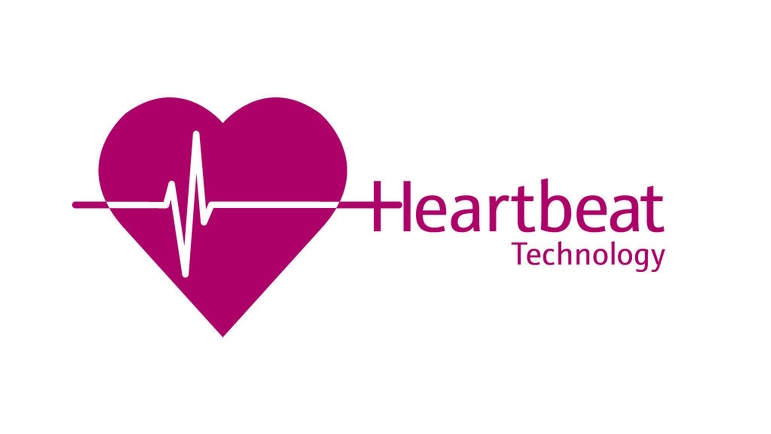 Uitbreidbare multiparameter DIN-rail en kastinstrument voor elke industrie
De Liquiline CM444R is een digitale multiparameter-transmitter voor procesbewaking en -besturing geschikt voor alle toepassingen - zelfs op plaatsen met weinig ruimte. U bespaart tijd en geld dankzij de snelle en eenvoudige installatie, werking en bediening. De 4-kanaals controller kan op elk moment worden uitgebreid voor gebruik met maximaal 8 sensoren om te voldoen aan de behoeften van uw proces. De Liquiline CM444R biedt u alle voordelen van een best-in-class transmitter, van slimme eenvoud tot optimale procesveiligheid.
Eenvoudige producten

Gemakkelijk te selecteren, installeren en gebruiken
Technische topkwaliteit
Eenvoud
Standaardproducten

Betrouwbaar, robuust en onderhoudsarm
Technische topkwaliteit
Eenvoud
High-end producten

Functioneel en uiterst doelmatig
Technische topkwaliteit
Eenvoud
Gespecialiseerde producten

Ontworpen voor veeleisende applicaties
Technische topkwaliteit
Eenvoud
FLEX selectie
Technische topkwaliteit
Eenvoud

Fundamental selectie

Voldoe aan uw basismeetvoorwaarden

Technische topkwaliteit

Eenvoud

Lean selectie

Beheers eenvoudig uw belangrijkste processen

Technische topkwaliteit

Eenvoud

Extended selectie

Optimaliseer uw processen met innovatieve technologieën

Technische topkwaliteit

Eenvoud

Xpert selectie

Beheers uw meest uitdagende applicaties

Technische topkwaliteit

Eenvoud
Overzicht specificaties

Input

1 to 4x Memosens digital input
2x 0/4 to 20mA Input optional
2 to 4x Digital input optional

Output

2 to 8x 0/4 to 20 mA current outputs, alarmrelay,
4x relay, ProfibusDP, Modbus RS485, Modbus TCP, Ethernet

Ingres protection

Transmitter: IP20
Optional Display: IP66
Loading alternative products
Snelle selectie
Kies uit één van de voorgestelde opties
Individuele configuratie
Ga verder met uw keuze uit alle mogelijke opties
Voordelen

Bespaart ruimte en geld:
geringe afmetingen, 4 kanalen in één instrument, op elk moment uit te breiden en bespaart ruimte in kasten – perfect voor skids.

Snelle installatie:
geen uitsnede nodig in deur van de schakelkast, one-click DIN-rail...
Toepassingsgebied

De Liquiline CM444R multiparameter-transmitter is geschikt voor alle toepassingen in niet-gevaarlijke omgevingen, bijvoorbeeld in onderstaande industrieën:

Voedingsmiddelen & drank

Life sciences

Power & Energy

Water & afvalwater

Chemie

De Liquiline...
Documenten / handleidingen / software
Accessoires / Spare parts
Kit base module BASE-E

2x 0/4..20 mA out, alarm relay 2x digital sensor, with connection cable CM444/CM448

Kit: 1x set of terminals basic module

CM442/CM444/CM448/CSF48/CSP44

Kit module extention backplane

CM444/CM448/CSF48

Kit: module ETH

Uitbreidingskaart Webserver voor Liquiline CM44x, CM44xR en CSF48. Achteraf via upgradecode uitbreidbaar naar Modbus TCP of EtherNet/IP

Kit CM444R/8R DINrail powersupply 230VAC

Kit CM444R/8R DINrail powersupply 24 VDC

Kit CM44xR Internal cable f. 24 V supply

Kit CM44xR Covers for touch protection

Kit: extern display, paneelmontage

Deur/paneelmontage. Kunststof. Navigator+Softkey bediening. IP66 Tbv CM442R, CM444R, CM448R. Eenvoudig te installeren, ook achteraf, middels boormal en meegeleverde kabel.

Kit: extern display, portable

Draagbaar display, inclusief kabel, voor inbedrijfname van CM442R, CM444R en CM448R IP65

Kit CM44xR Servicedisplay: Cable+Grommet

CM442 Extension module AOR (2R+2I)

Uitbreidingskaart bestaande uit: 2x relais, 2x 0/4...20 mA uitgang tbv CM442/CM444/CM448/CSF48

CM442 Extension module 2R (2 x Relay)

Uitbreidingskaart bestaande uit: 2x relais tbv CM442/CM444/CM448/CSF48

CM442 Extension module 4R (4x Relay)

Uitbreidingskaart bestaande uit: 4x relais tbv CM442/CM444/CM448/CSF48

Kit: 1x set of terminals module 4R

CM442/CM444/CM448/CSF48

Kit: module 2DS

Uitbreidingskaart bestaande uit: 2x digitale Memosens-ingangen tbv CM442/CM444/CM448/CSF48

Kit: module 2AO

Uitbreidingskaart bestaande uit: 2x 0/4...20mA uitgang tbv CM442/CM444/CM448/CSF48

Kit: module 4AO

Uitbreidingskaart bestaande uit: 4x 0/4...20mA uitgang tbv CM442/CM444/CM448/CSF48

Kit: 1x set of terminals module 4AO

CM442/CM444/CM448/CSF48

Kit: module 2AI

Uitbreidingskaart bestaande uit: 2x 0/4...20mA ingang tbv CM442/CM444/CM448/CSF48

Kit: 1x set of terminals module 2xAI,485

CM442/CM444/CM448/CSF48

Kit: module DIO

2x digital in, 2x digital out CM442/CM444/CM448/CSF48

Kit: 1x set of terminals module DIO

Kit: module 485

Uitbreidingskaart bestaande uit: Ethernet configuratie. Vervolgens wijzigbaar mbv code naar Profibus DP of Modbus RS485 of Modbus TCP tbv CM442/CM444/CM448/CSF48

Upgrade Kit: Module 485 + Profibus DP

(+Ethernet configuratie) CM442 / CM444 / CM448 / CSF48

Upgrade Kit: Module 485 + Modbus RS485

(+Ethernet configuratie) tbv Liquiline transmitters: CM442/CM444/CM448 of Liquistation CSF48

Upgrade Kit: Modul ETH + Modbus TCP

(+Webserver) CM442/CM444/CM448/CSF48 CM442R/CM444R/CM448R

Upgrade Kit: Modul ETH + EtherNet/IP

(+Webserver) CM442/CM444/CM448/CSF48 CM442R/CM444R/CM448R

keycode: HART

digital communication (provide serial number of device) CM442 / CM444 / CM448 / CSF48 CM442R / CM444R / CM448R

Upgrade code: Profibus DP f. module 485

Enter this code to change active fieldbus protocol to Profibus DP (provide serial number of device) CM442 / CM444 / CM448 / CSF48

Upgrade code: Modbus RS 485 f.module 485

Enter this code to change active fieldbus protocol to Modbus RS485 (provide serial number of device) CM442 / CM444 / CM448 / CSF48 CM442R / CM444R / CM448R

Upgrade code: Modbus TCP f.module 485

Enter this code to change active fieldbus protocol to Modbus TCP (provide serial number of device) CM442 / CM444 / CM448 / CSF48

Upgrade code: 2x 0/4..20mA Output

for module BASE-E (provide serial number of device CM444/CM448

Upgrade code: Feedforward control

Upgrade code: Feedforward control requires 0/4..20mA Input or digital communication (provide serial number of device) CM442/CM444/CM448/CSF48 CM442R/CM444R-CM448R

Upgrade code: Measuring Range Switch

Upgrade code: Measuring Range Switch requires digital Input or digital communication (provide serial number of device CM442/CM444/CM448/CSF48 CM442R/CM444R/CM448R

Upgrade code: EtherNet/IP f.module 485

Enter this code to change active fieldbus protocol to EtherNet/IP (provide serial number of device) CM442/CM444/CM448/CSF48 CM442R/CM444R/CM448R

Upgrade code: Modbus TCP f.module ETH

Enter this code to change active fieldbus protocol to Modbus TCP (provide serial number of device) CM442/CM444/CM448/CSF48 CM442R/CM444R/CM448R

Upgrade code: EtherNet/IP for module ETH

Enter this code to change active fieldbus protocol to EtherNet/IP (provide serial number of device) CM442/CM444/CM448/CSF48 CM442R/CM444R/CM448R

Upgrade code: Chemoclean Plus

requires relays or digital outputs or digital fieldbus communication and optional digital inputs (provide serial number of device) CM442/CM444/CM448/CSF48 CM442R/CM444R/CM448R

Upgradecode Heartbeat Verifi.+Monitoring

(Geef het serienummer van het apparaat) CM442/CM444/CM448/CSF48/CA80/CM442R/ CM444R/CM448R.

Upgr.code:EtherNet/IP+Webserver f. BASE2

Upgr.code: Modbus TCP+Webserver f. BASE2

Upgrade code: Webserver for BASE2

Upgr.code: PROFINET+Webserver for BASE2

SD-Card, 1GB, Industrial Flash Drive

.

Spare RFID TAG

Consists of: RFID TAG, fixing wire, crimp sleeve.

SD-kaart met firmware, 1GB

Industriële flitsaandrijving, Liquiline-firmware voor 4-draads platform CM442/CM444/CM448/CSF48