Gauge pressure
Cerabar PMP11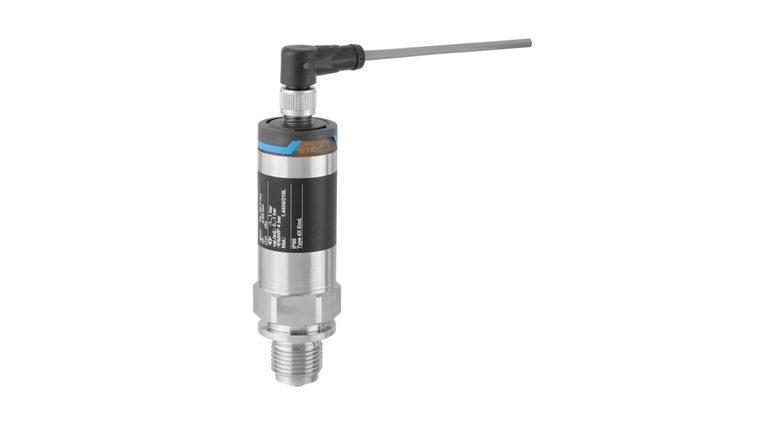 Cost-effective pressure transducer with metal sensor for measurement in gases or liquids
The Cerabar PMP11 is the most price-attractive compact pressure transmitter in its segment. It features a piezo-resistive sensor and is able to measure gauge pressure from 400mbar up to 40bar. The PMP11 is designed to withstand the conditions in the process industry with the use of high quality materials like 316L. It can be used for standard applications in the process industry.
Snelle selectie
Kies uit één van de voorgestelde opties
Individuele configuratie
Ga verder met uw keuze uit alle mogelijke opties
Voordelen

Easy and time-saving installation and set up within the plant due to very compact construction and customizable measuring ranges

Reference accuracy of 0.5% together with high long- term stability and repeatability ensures a high quality of process...
Toepassingsgebied

Pressure transducer with fully welded metal sensor to measure gauge pressure in gases or liquids.

Process connections: Threads

Process temperature: -25 to +85°C (-13 to +185°F)

Process pressure: 400mbar to +40bar (6 to 600psi)

Accuracy: ±0.5% of span
Documenten / handleidingen / software
Accessoires / Spare parts
Vlakke pakking 18,5x23,9x1,5 FKM, 5 stuk

Proces gasket Viton. Gebruik: Cerabar M/S, Cerabar PMP11/PMP21, metaal cel.

Sealing kit PMPx1, PTP31B, FKM, 2 stuks

Bestaat uit: gasket 18.5x23.9x1.5 FKM. O-ring 14x1.78, FKM. Gebruik: PMP11/PMP21, PMP51, PTP31B.

Valve Plug ISO4400 M16, 4-pole

Bestaat uit: connector, schroef, seal, plug ring, adapter ring. Gebruik:FTL31/FTL33,FTW33,PMC11/PMC21, PMP11/PMP21/PMP23

Valve plug ISO4400 NPTF1/2, 4-pole

Bestaat uit: connector, schroef, seal, plug ring, adapter ring. Gebruik: FTL31/FTL33,FTW33, PMC11/PMC21,PMP11/PMP21/PMP23.

Kabel 4x0.34, box M12,Cu Sn/Ni,90°,L=5m

M12 connector. 5m kabel PVC, Cu Sn / Ni-slot. Gebruik: FMB50/FMB51/FMB52/FMB53, FTL31/FTL33,FTW23,FTW33,PMC11,PMC21, PMC51,PMP11,PMP21/PMP23,PMP51/PMP55, PTC31B,PTP31B/PTP33B. Dit betreft een product uit het E-direct portfolio met een scherpe netto prijs. Kijk voor meer informatie op www.e-direct.endress.com

Plug connector M12 haaks

Zelf-confectionerende aansluiting. Geschikt voor: plug M12. Dit betreft een product uit het E-direct portfolio met een scherpe netto prijs. Kijk voor meer informatie op www.e-direct.endress.com

Connector M12x1,5 rechte uitvoering

M12-aansluiting voor plug. Self confectionery connection. Gebruik: plug M12. Dit betreft een product uit het E-direct portfolio met een scherpe netto prijs. Kijk voor meer informatie op www.e-direct.endress.com