Lab-based pH calibration presents new possibilities
Beiersdorf uses digital Memosens technology for maximum availability of measuring instruments
At its site in Billbrook, Beiersdorf Manufacturing Hamburg GmbH (BMH) operates three shifts around the clock, five days a week. The range of products makes continuous production possible. High availability of systems and equipment is therefore extremely important. The plant shuts down just once a year for several weeks to allow for maintenance and calibration. Measuring devices, which are permanently installed in the system, are then removed, tested and calibrated.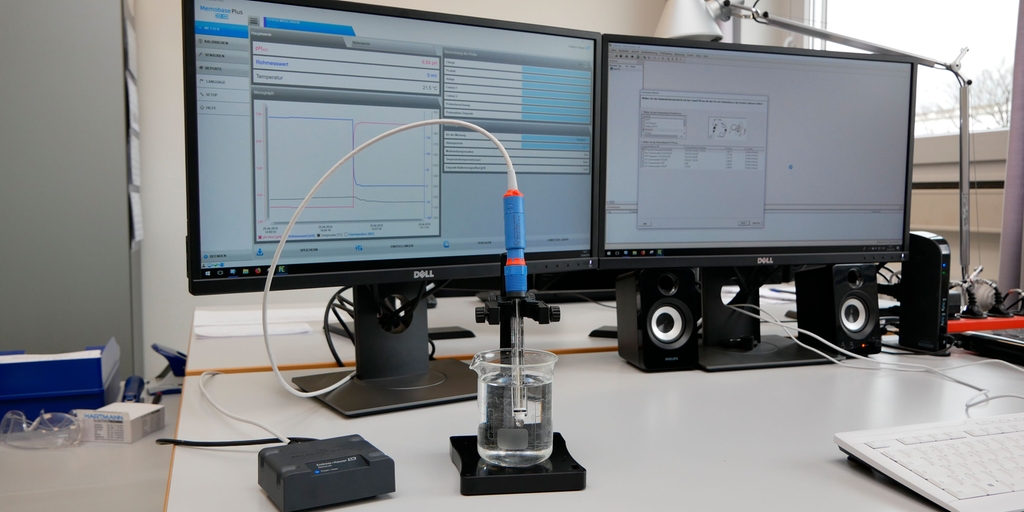 Benefits at a glance
no qualitative difference between calibration in the laboratory and in the field

continuous production thanks to precalibrated PH sensors

longer operating lifetime of sensors - sensors are discarded based on evidence, not time in use

"Our top priority is to guarantee continuous production. We can now maintain a supply of precalibrated pH sensors. This reduces the calibration workload."
The challenge
A special procedure is used at the site to deal with pH measuring points used in production and wastewater treatment. Interactions with the process medium lead to the general contamination of pH sensors. As a result, measuring equipment must be inspected and replaced regularly, thereby generating costs. In the past, pH sensors were replaced after a certain period of time. The analog technology meant that it was impossible to maintain a supply of precalibrated sensors for quick exchange.
Our solution
This explains why the site has been using Memosens technology for some time now. Several improvements have been implemented in the factory as a result. Digital pH sensors, in this case the Orbisint CPS11D, can now be calibrated in the laboratory; the calibration data are stored in the sensor head. The sensor can now be used with any digital Memosens cable and Memosens transmitter in the field.