Flowphant T DTT31
Flow switch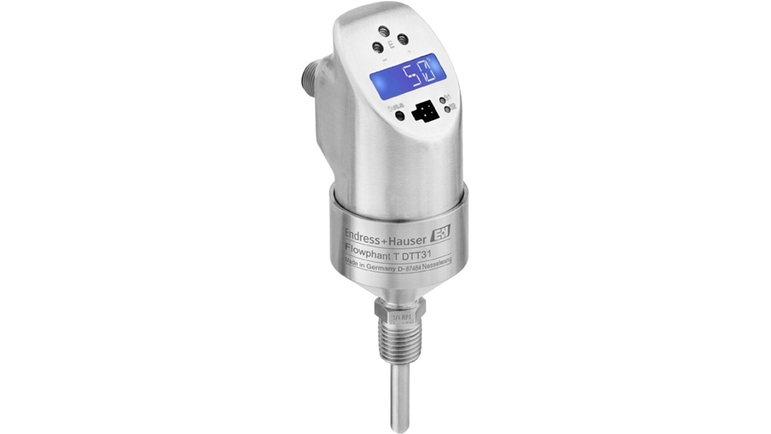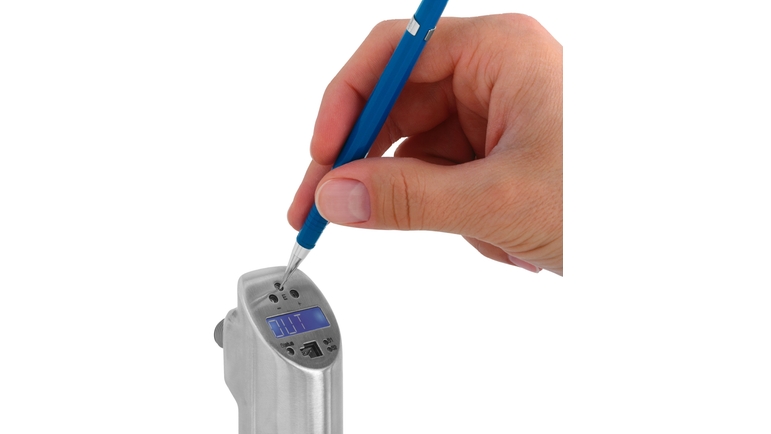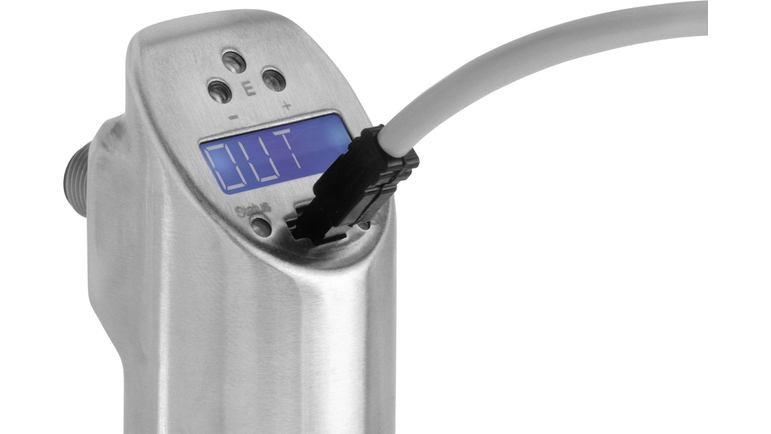 Safe monitoring of flow rates and temperature in industrial processes. Compact and cost-saving.
The switch is designed for the safe measurement, display and monitoring of relative mass flow rates of liquid media with practically no pressure loss. It can be selected between one or two switch outputs as well as one switch output and one standardized analog output for flow rates or temperature values. Typical applications are: Monitoring cooling water circulation processes or lubrication systems of pumps and heat exchangers or leak monitoring in process lines.
Snelle selectie
Kies uit één van de voorgestelde opties
Individuele configuratie
Ga verder met uw keuze uit alle mogelijke opties
Voordelen

Practically no pressure loss

Configuration software FieldCare for quick configuration and reliable storage of device settings

Optional: second switch output or 4 to 20 mA analog output for temperature monitoring or for outputting the flow as a percentage

...
Toepassingsgebied

Flow switch for monitoring and displaying relative mass flow rates of liquid media in the range from 0.03 to 3 m/s (0.1 to 9.84 ft/s). Flowphant T DTT31 − with thread connections or coupling.

Application examples:

Monitoring cooling water circulation...
Documenten / handleidingen / software
Accessoires / Spare parts
The unit is not repairable

Commubox FXA291 (USB) - Service/CDI

Seriële USB Computer Interface Technische data: - USB Version1.1 of hoger - Voeding via USB - IP51; NEMA/Typ 3 - Omgevingstemperatuur: -20....+60°C - Ex: II (2) G (EEx ia) II C - ATEX: BVS 05 ATEX E 095 Leveringsomvang: Commubox FXA291 MS Windows USB-stuurprogramma Het apparaat is ingediend voor CSA/FM toepassing. Het apparaat mag niet worden gewijzigd en kan gebruikt worden met intrinsiek veilige circuits. Alleen met overeenkomstige eigenschappen (zie veiligheidscertificaat).

Gasket 26x21,3x1,5 (M21-1/2") Copper

Collar welding boss d6 PEEK + screw

Beweegbaar met afdichtingsklep, Wasmachine + drukschroef G1/2, Materiaal van bevochtigde delen: 316L, PEEK, Max. Prozessdruck: 10 bar (145 psi) Dit betreft een product uit het E-direct portfolio met een scherpe netto prijs. Kijk voor meer informatie op www.e-direct.endress.com

Collar welding boss d6 PEEK w/o screw

Beweegbaar met afdichtingsklep + wasser, Materiaal van bevochtigde delen: 316L, PEEK, Max. Procesdruk: 10 bar (145 psi) Dit betreft een product uit het E-direct portfolio met een scherpe netto prijs. Kijk voor meer informatie op www.e-direct.endress.com

Kabel, M12x1 plug L=5m

5m kabel 4 x 0,34 mm2, gegoten PVC haakse nippel M12x1 connector schroef Cu Sn/Ni, IP67. Dit betreft een product uit het E-direct portfolio met een scherpe netto prijs. Kijk voor meer informatie op www.e-direct.endress.com

Connector M12x1,5 haakse uitvoering

Plug met 4 schroefklemmen (geleverd zonder kabel)

Spare parts TTR31 TTR31X-

Knelfitting TA50

Schroef in. Dit betreft een product uit het E-direct portfolio met een scherpe netto prijs. Kijk voor meer informatie op www.e-direct.endress.com

Configuratiekit TXU10

Set-up software incl. USB- interfacekabel. Dit betreft een product uit het E-direct portfolio waar staffelprijzen aan gekoppeld zijn. Kijk voor meer informatie op www.e-direct.endress.com