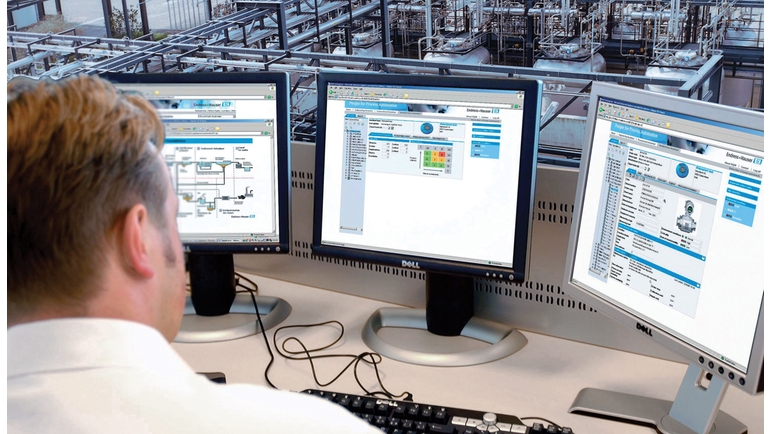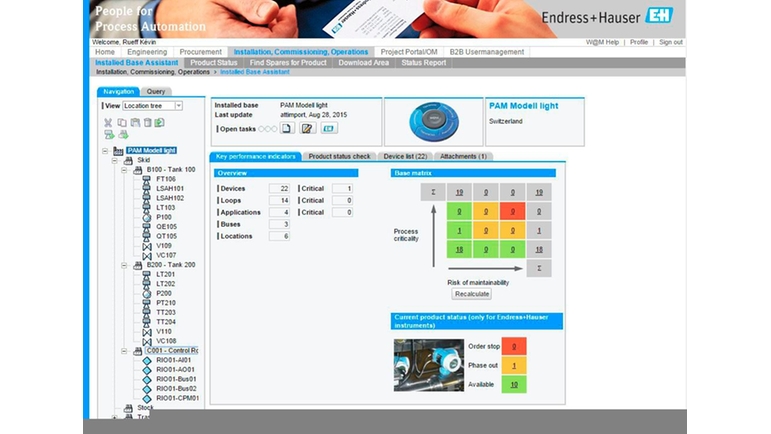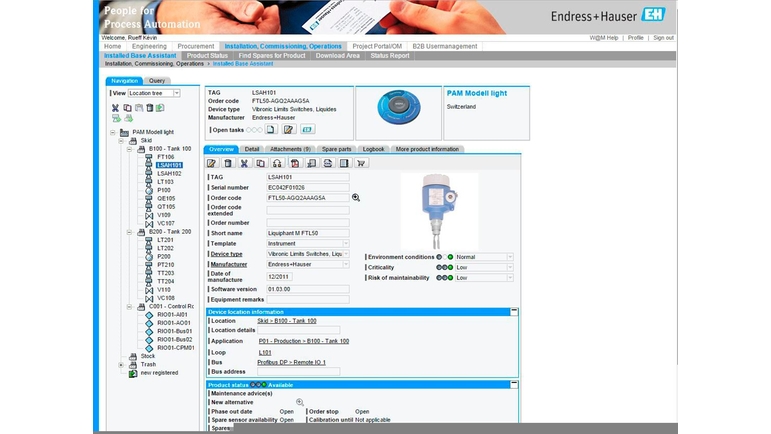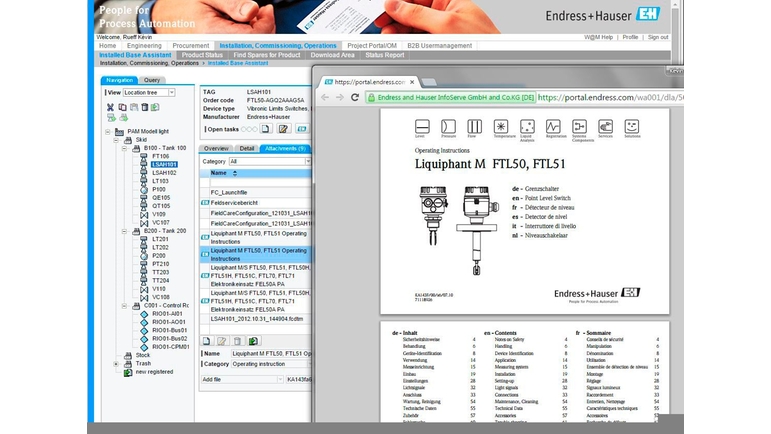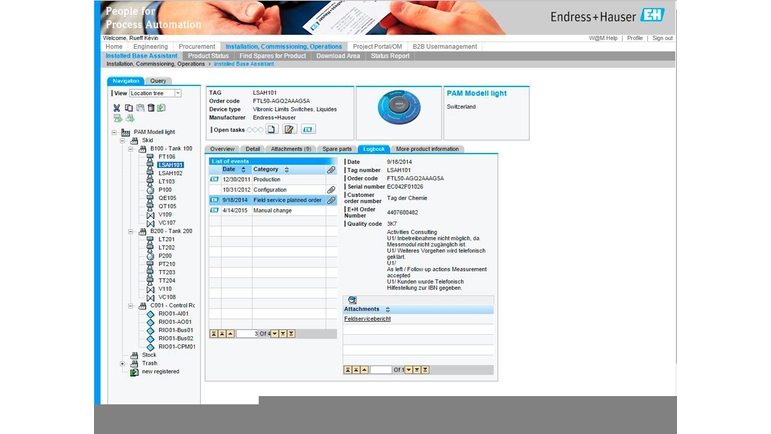 Effective management of your installed base throughout your asset's life cycle
The web-based W@M Portal allows data monitoring of your process, permitting proactive maintenance of your devices. You get fast access to critical information, such as spare parts, product availability and reports. Quick access to the right information speeds up your processes, such as repair or replacement on an instrument or downloading certificates for inspections. Furthermore, the pre-filled data available allows reliable planning of your maintenance events.
Snelle selectie
Kies uit één van de voorgestelde opties
Individuele configuratie
Ga verder met uw keuze uit alle mogelijke opties
Voordelen

Pre-filled asset information for Endress+Hauser devices because of online connection to Endress+Hauser's product database

Minimized plant downtime and errors thanks to quick access to asset information around-the-clock

Information and documentation for...
Toepassingsgebied

W@M Portal, a flexible solution for several applications

W@M Portal is Endress+Hauser's online platform (hosted application) for asset information management. The web based portal provides pre-filled information for Endress+Hauser devices and allows...
Downloads
Plant Asset Management

Kunt u snel reageren op het apparaatstoringen en -defecten? Dit is slechts één aspect van de werking van uw installatie waar onze oplossing aanzienlijke verbeteringen brengt, evenals een vermindering van uw bedrijfskosten.

W@M Portal en W@M Enterprise (EN)

Als onderdeel van Endress+Hauser W@M Life Cycle Management, helpen de web-based W@M portal en W@M Enterprise om de technische en operationele informatie volledig en gemakkelijk te beheren.