Digital ORP sensor
Ceraliquid CPS42D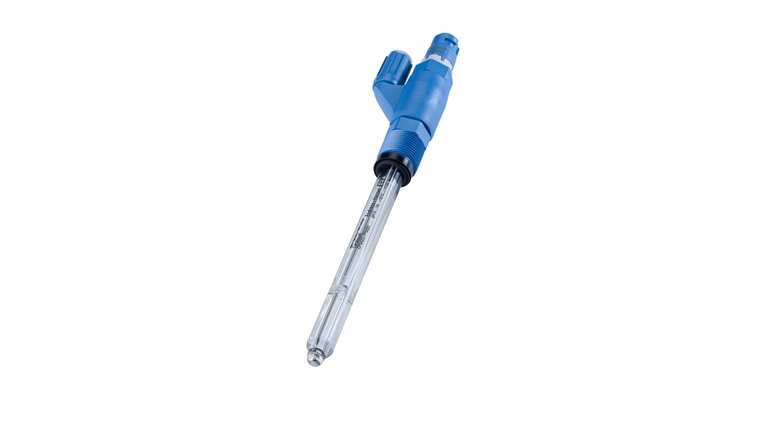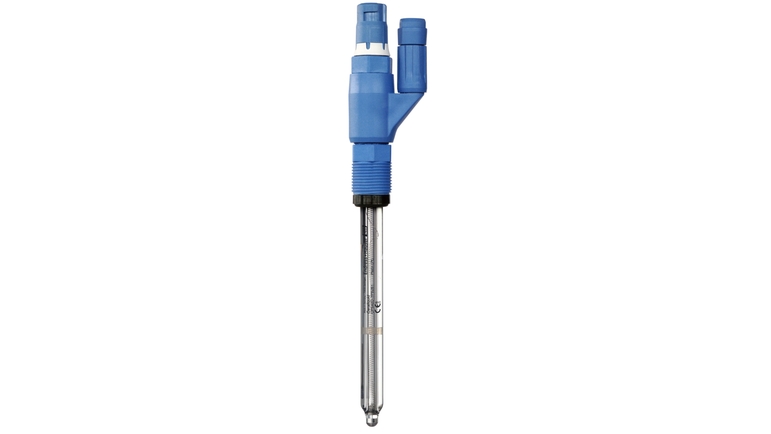 Memosens glass electrode for applications with fast-changing medium compositions or low conductivity
Ceraliquid CPS42D is the digital high performer for harsh chemical applications, media with low conductivity or a considerable content of organic solvents. The sensor is designed for fast response guaranteeing high process safety even in applications with fast-changing media. Thanks to Memosens digital technology, CPS42D combines maximum process and data integrity with simple operation. It resists corrosion and moisture, enables lab calibration and facilitates predictive maintenance.
Eenvoudige producten

Gemakkelijk te selecteren, installeren en gebruiken
Technische topkwaliteit
Eenvoud
Standaardproducten

Betrouwbaar, robuust en onderhoudsarm
Technische topkwaliteit
Eenvoud
High-end producten

Functioneel en uiterst doelmatig
Technische topkwaliteit
Eenvoud
Gespecialiseerde producten

Ontworpen voor veeleisende applicaties
Technische topkwaliteit
Eenvoud
FLEX selectie
Technische topkwaliteit
Eenvoud

Fundamental selectie

Voldoe aan uw basismeetvoorwaarden

Technische topkwaliteit

Eenvoud

Lean selectie

Beheers eenvoudig uw belangrijkste processen

Technische topkwaliteit

Eenvoud

Extended selectie

Optimaliseer uw processen met innovatieve technologieën

Technische topkwaliteit

Eenvoud

Xpert selectie

Beheers uw meest uitdagende applicaties

Technische topkwaliteit

Eenvoud
Overzicht specificaties

Measurement range

Process temperature

Process pressure
Loading alternative products
Snelle selectie
Kies uit één van de voorgestelde opties
Individuele configuratie
Ga verder met uw keuze uit alle mogelijke opties
Voordelen

Resistant to poisoning due to constant refilling of KCl bridge electrolyte and separate reference lead

Applicable at very low conductivities (= 5 µS/cm) thanks to liquid KCl electrolyte

Suitable for cleaning in place (CIP) and sterilization in place (SIP)

Perfectly suited for quickly changing media: Combination of liquid...
Toepassingsgebied

Media with very low conductivities or a considerable amount of organic solvents or alcohols and fast changing media:

Chemical industry

Power plants, e.g. boiler feed water

Life sciences, e.g. water for injection

With ATEX, FM and CSA approval for use in...
Documenten / handleidingen / software
Technical Information Ceraliquid CPS42 / CPS42D / CPS43

Redox electrodes, analog and digital with Memosens technology and
reference electrode, each with ceramic diaphragm and liquid KCl e
lectrolyte

Technische informatie (TI)

pH/ORP-sensoren en referentiehalfcellen

Sensoren met Memosens-technologie en analoge sensoren

Inbedrijfsstellingsvoorschriften (BA)

Memosens pH/ORP Sicherheitshinweise für elektrische Betriebsmittel im explosionsgefährdeten Bereich Safety instructions for electrical apparatus for explosion-hazardous areas Conseils de sécurité pour matériels électriques destinés aux zones explosibles Safety Instructions

Safety instructions for electrical apparatus for explosion-hazardous
areas

Ex Veiligheidsinstructies (XA)

Memosens pH/ORP Safety instructions for electrical apparatus in explosion-hazardous areas Safety Instructions

Safety instructions for electrical apparatus for explosion-hazardous
areas

Ex Veiligheidsinstructies (XA)

Memosens pH/ORP Sicherheitshinweise für elektrische Betriebsmittel im explosionsgefährdeten Bereich Safety instructions for electrical apparatus for explosion-hazardous areas Conseils de sécurité pour matériels électriques destinés aux zones explosibles Safety Instructions

Safety instructions for electrical apparatus for explosion-hazardous
areas

Ex Veiligheidsinstructies (XA)

Manufacturer Declaration

TSE/BSE free

Kurzanleitung pH-/Redox-Sensoren - Short Instructions pH/ORP sensors

pH-/Redox-Sensoren - pH/ORP sensors

Speciale Documentatie (SD)

Memoclip

Äußere Kennzeichnung von digitalen Sensoren und Kabeln mit
Memosens-Technologie

Speciale Documentatie (SD)

pH 測定セレクションガイド

産業プロセスにおける pH 測定

Competentie Brochure (CP)

08/15

CP00010C pH measurement in industrial processes for US market

Selection and engineering guide for your industry and application

Competentie Brochure (CP)

04/15

Measurement and control aspect of pH using inductively coupled with bidirectional Memosens technology in flue gas desulfurization process

White Paper CP971C pH measurement and control in a power utility is an
integral part of process. The scrubber efficiency is highlydependent on
the pH. Numerous opportunities were revealed for saving time, as well as
the cost and materials in power plants. In afossil fuel power plant,
the
chemical energy stored in coal, oil, natural gas, shale oil, oxygen and
air
is converted into thermal, mechanical and finally into electrical
energy. In
other words, water is heated to steam, which spins a steam turbine. The
steam turbine drives an electrical generator.

Competentie Brochure (CP)

04/11

CP01202C pH Sensors:Calibrate, clean, perform a calibration check or...?

This white paper will address
Knowing when to do a pH sensor calibration versus a calibration
check
How to properly clean a pH sensor
How to perform a pH sensor calibration
A decision tree for step by step guidance

Competentie Brochure (CP)

02/12

Memosens digital sensor technology for liquid analysis (mp4 format, 61.7 MB)

De Memosens technologie van Endress+Hauser is een revolutie in
vloeistofanalyse.
Het zet een analoge meetwaarde om in een digitaal signaal dat geheel
galvanisch
gescheiden naar de transmitter gaat.
Memosens sensoren slaan kalibratie-, sensor- en procesdata op in hun
interne
geheugen. Dit zorgt voor een juiste processturing en optimaal onderhoud.

Memosens digital sensor technology for liquid analysis (mp4 format, 61.7 MB)

La technologie Memosens Endress et Hauser révolutionne l'analyse
physico-
chimique. Elle convertit les valeurs mesurées en signaux numériques et
les transfère
au transmetteur via une connexion sans contact.
Les capteurs Memosens mémorisent les données d'étalonnage, de capteur et
de
process, ce qui permet un contrôle précis du process et une maintenance
optimale.

Tecnología Memosens - Fácil, segura y sencilla (mp4-Format, 61.7 MB)

La tecnología Memosens de Endress+Hauser ha revolucionado el análisis de
líquidos.
Convierte el valor medido en una señal digital, y la transfiere por
inducción al transmisor.

Memosens - Digitale Sensortechnologie für die Flüssigkeitsanalyse (flv-Format, 17.8 MB)

Memosens digitalisiert den Messwert im Sensor und überträgt ihn
kontaktlos zum Messumformer.
Dieses Video zeigt, wie Memosens funktioniert und wie PAT-Mitarbeiter
davon profitieren.

Memosens digital sensor technology for liquid analysis (mp4 format, 61.7 MB)

Memosens converts the measured value to a digital signal and transfers
it to the transmitter without a contacting connection.
This video shows how it works and how people in process analytics
profit from it.

Memosens - Digitale Sensortechnologie für die Flüssigkeitsanalyse (mp4-Format, 61.7 MB)

Memosens digitalisiert den Messwert im Sensor und überträgt ihn
kontaktlos zum
Messumformer.
Dieses Video zeigt, wie Memosens funktioniert und wie PAT-Mitarbeiter
davon
profitieren.

Memosens digital sensor technology for liquid analysis (flv format, 17.2 MB)

Memosens converts the measured value to a digital signal and transfers
it to the transmitter without a contacting connection.
This video shows how it works and how people in process analytics
profit from it.

CeraGel, CeraLiquid, OrbiPore, OrbiSint

Productcode: CPS12D-, CPS42D-, CPS72D-, CPS92D-
verklaring Number: HE_01072_01.18

TopHit, OrbiSint, OrbiPore, Messkabel, Memosens, Memocheck, Ceramax, CeraLiquid, CeraGel

Productcode: CYP03D-, CYP02D-, CYP01D-, CYK20-, CYK10-, CPS96D-, CPS92D-, CPS91D-, CPS76D-, CPS72D-, CPS71D-, CPS491D-, CPS471D-, CPS441D-, CPS42D-, CPS41D-, CPS341D-, CPS31D-, CPS171D-, CPS16D-, CPS12D-, CPS11D-
verklaring Number: EC_00105_02.15

CeraGel, CeraLiquid, Memocheck, Memosens, Messkabel, OrbiPore, OrbiSint, TopHit

Productcode: CYP02D-, CYP01D-, CYK20-, CYK10-, CPS96D-, CPS92D-, CPS91D-, CPS76D-, CPS72D-, CPS71D-, CPS491D-, CPS471D-, CPS441D-, CPS42D-, CPS41D-, CPS171D-, CPS16D-, CPS12D-, CPS11D-
verklaring Number: EC_00356_03.16

CeraGel, CeraLiquid, Memocheck, Memosens, Messkabel, OrbiPore, OrbiSint, TopHit

Productcode: CYP02D-, CYP01D-, CYK20-, CYK10-, CPS96D-, CPS92D-, CPS91D-, CPS76D-, CPS72D-, CPS71D-, CPS491D-, CPS471D-, CPS441D-, CPS42D-, CPS41D-, CPS171D-, CPS16D-, CPS12D-, CPS11D-
verklaring Number: EC_00356_02.16

CeraGel, CeraLiquid, Memosens, OrbiPore, OrbiSint

Productcode: CPS11D-, CPS12D-, CPS16D-, CPS41D-, CPS42D-, CPS71D-, CPS72D-, CPS76D-, CPS91D-, CPS92D-, CPS96D-
verklaring Number: EC_00385_02.16

OxyMax W, OxyMax H, OrbiSint, OrbiPore, OrbiPac, Messkabel, Memosens, Liquiline, InduMax P, InduMax H, ConduMax W, ConduMax H, CeraLiquid, CeraGel

Productcode: CYK20-, CYK10-, CPS92D-, CPS72D-, CPS71D-, CPS42D-, CPS41D-, CPS31D-, CPS16D-, CPS12D-, CPS11D-, CPF82D-, COS81D-, COS51D-, COS22D-, COS21D-, CML18-, CLS82D-, CLS54D-, CLS50D-, CLS21D-, CLS16D-, CLS15D-
verklaring Number: EC_00828_01.20

CeraGel, CeraLiquid, Memocheck, Memosens, Messkabel, OrbiPore, OrbiSint, TopHit

Productcode: CYP02D-, CYP01D-, CYK20-, CYK10-, CPS96D-, CPS92D-, CPS91D-, CPS76D-, CPS72D-, CPS71D-, CPS491D-, CPS471D-, CPS441D-, CPS42D-, CPS41D-, CPS16D-, CPS12D-, CPS11D-
verklaring Number: EC_00387_01.16

TopHit, Sensor, PuriSys, OrbiSint, OrbiPore, OrbiPac, Memosens, Liquisys pH/ORP, Liquisys Oxygen, Liquisys Chlorine, Liquiline M, Liquiline, CeraTex, Ceramax, CeraLiquid, CeraGel

Productcode: CPS491-, CPS47D-, CPS471D-, CPS471-, CPS441D-, CPS441-, CPS42D-, CPS42-, CPS41E-, CPS41D-, CPS41-, CPS341D-, CPS31D-, CPS31-, CPS171D-, CPS491D-, CPS64-, CPS71-, CPS71D-, CPS71E-, CPS72-, CPS72D-, CPS76D-, CPS77D-, CPS91-, CPS91D-, CPS91E-, CPS92-, CPS92D-, CPS96D-, CPS97D-, CPS16D-, CCM223-, CCM253-, CM14-, CM42-, CM442-, CM442R-, CM444-, CM444R-, CM448-, CM448R-, CM44P-, CM72-, CM82-, COM223-, COM223F-, COM253-, COM253F-, CPF201-, CPF81-, CPF81D-, CPF82-, CPF82D-, CPM223-, CPM253-, CPS11-, CPS11D-, CPS11E-, CPS12-, CPS12D-, CPS12E-, CPS13-
Regio: Russia (TR CU)
Keuringsinstantie: EAC
Keurnummer: EAEC RU D-DE.AD07.B.01362/19

TopHit, Sensor, PuriSys, OrbiSint, OrbiPore, OrbiPac, Memosens, Liquisys pH/ORP, Liquisys Oxygen, Liquisys Chlorine, Liquiline M, Liquiline, CeraTex, Ceramax, CeraLiquid, CeraGel

Productcode: CPS47D-, CPS471D-, CPS471-, CPS441D-, CPS441-, CPS42D-, CPS42-, CPS41E-, CPS41D-, CPS41-, CPS341D-, CPS31D-, CPS31-, CPS171D-, CPS16D-, CPS491-, CPS491D-, CPS64-, CPS71-, CPS71D-, CPS71E-, CPS72-, CPS72D-, CPS76D-, CPS77D-, CPS91-, CPS91E-, CPS92-, CPS92D-, CPS96D-, CPS97D-, CCM223-, CCM253-, CM14-, CM42-, CM442-, CM442R-, CM444-, CM444R-, CM448-, CM448R-, CM44P-, CM72-, CM82-, COM223-, COM223F-, COM253-, COM253F-, CPF201-, CPF81-, CPF81D-, CPF82-, CPF82D-, CPM223-, CPM253-, CPS11-, CPS11D-, CPS11E-, CPS12-, CPS12D-, CPS12E-, CPS13-
Regio: Russia (TR CU)
Keuringsinstantie: EAC
Keurnummer: EAEC D-DE.AD07.B.01363/19

TopHit, Memosens, InduMax P, OxyMax W, OxyMax H, OrbiSint, OrbiPore, OrbiPac, OEM, Messkabel, ConduMax W, ConduMax H, CeraLiquid, CeraGel

Productcode: CPS471D-, CLS50D-, COS22D-, CLS82D-, COS51D-, COS21D-, CPS491D-, CPS71D-, CPS72D-, CPS76D-, CPS91D-, CPS92D-, CPS96D-, CYK10-, CYK20-, OCLS82D-, OCOS81D-, OLS21D-, OPS11D-, OPS171D-, OPS91D-, OPS12D-, OYK10-, CPS441D-, CPS42D-, CPS41D-, CPS171D-, CPS16D-, CPS12D-, CPS11D-, CPF81D-, CPF82D-, COS81D-, CLS21D-, CLS16D-, CLS15D-
Regio: USA, Canada
Keuringsinstantie: CSA

CeraGel, CeraLiquid, Memosens, OrbiPore, OrbiSint, TopHit

Productcode: CPS96D-, CPS92D-, CPS91D-, CPS76D-, CPS72D-, CPS71D-, CPS42D-, CPS41D-, CPS16D-, CPS12D-, CPS11D-
Regio: China
Keuringsinstantie: NEPSI

TopHit, OxyMax W, OxyMax H, OrbiSint, OrbiPore, OrbiPac, Messkabel, Memosens, Memocheck, Liquiline, InduMax P, ConduMax W, ConduMax H, Chloromax, CeraLiquid, CeraGel

Productcode: CPS41D-, CPS42D-, CPS441D-, CPS471D-, CPS491D-, CPS71D-, CPS72D-, CPS76D-, CPS91D-, CPS92D-, CPS96D-, CYK10-, CYK20-, CYP01D-, CYP02D-, CPS16D-, CPS12D-, CPS11D-, CPF82D-, CPF81D-, COS51D-, COS22D-, COS21D-, CM448R-, CM444R-, CLS50D-, CLS21D-, CLS16D-, CLS15D-, CCS142D-
Regio: USA, Canada
Keuringsinstantie: INTERTEK (ETL)
Catagorie: I/2/A,B,C,D/T6, I/2/A,B,C,D/T4A
Bescherming: NI

TopHit, OxyMax W, OxyMax H, OrbiSint, OrbiPore, Messkabel, Memosens, Memocheck, ConduMax W, ConduMax H, Ceramax, CeraLiquid, CeraGel

Productcode: CYP02D-, CYP01D-, CYK20-, CYK10-, CPS96D-, CPS92D-, CPS91D-, CPS76D-, CPS72D-, CPS71D-, CPS491D-, CPS471D-, CPS441D-, CPS42D-, CPS41D-, CPS341D-, CPS171D-, CPS16D-, CPS12D-, CPS11D-, COS81D-, COS51D-, COS22D-, CLS82D-, CLS21D-, CLS16D-, CLS15D-
Regio: International (IECEx)
Keuringsinstantie: EXAM (DMT, BVS)

TopHit, Sensor, OxyMax W, OxyMax H, OrbiTex, OrbiSint, OrbiPore, Memosens, Liquiline M, InduMax P, InduMax H, ConduMax W, ConduMax H, CeraLiquid, CeraGel

Productcode: CPS42-, CPS42D-, CPS43-, CPS441-, CPS441D-, CPS471-, CPS471D-, CPS491-, CPS491D-, CPS64-, CPS71-, CPS71D-, CPS72-, CPS72D-, CPS76D-, CPS91-, CPS91D-, CPS92D-, CPS96D-, CPS41D-, CPS41-, CPS21-, CPS16D-, CPS13-, CPS12D-, CPS12-, CPS11D-, CPS11-, COS81D-, COS51D-, COS22D-, CM42-, CLS82D-, CLS54-, CLS50D-, CLS50-, CLS21D-, CLS16D-, CLS15D-
Regio: Russia (TR CU)
Keuringsinstantie: EAC
Bescherming: Ex ia IIC T3 Ga, Ex ia IIC T4 Ga, Ex ia IIC T6 Ga, Ex ib [ia Ga] IIC T4 Gb, Ex ib [ia Ga] IIC T6 Gb

TopHit, OxyMax W, OxyMax H, OrbiSint, OrbiPore, Messkabel, Memosens, Memocheck, ConduMax W, ConduMax H, Ceramax, CeraLiquid, CeraGel

Productcode: CYP02D-, CYP01D-, CYK20-, CYK10-, CPS96D-, CPS92D-, CPS91D-, CPS76D-, CPS72D-, CPS71D-, CPS491D-, CPS471D-, CPS441D-, CPS42D-, CLS15D-, CLS16D-, CLS21D-, CLS82D-, COS22D-, COS51D-, COS81D-, CPS11D-, CPS12D-, CPS16D-, CPS171D-, CPS31D-, CPS341D-, CPS41D-
Regio: International (IECEx)
Keuringsinstantie: EXAM (DMT, BVS)

TopHit, OxyMax W, OxyMax H, OrbiSint, OrbiPore, Messkabel, Memosens, Memocheck, ConduMax W, ConduMax H, CeraLiquid, CeraGel

Productcode: CYP02D-, CYP01D-, CYK20-, CYK10-, CPS96D-, CPS92D-, CPS91D-, CPS76D-, CPS72D-, CPS71D-, CPS491D-, CPS471D-, CPS441D-, CPS42D-, CPS41D-, CPS16D-, CPS12D-, CPS11D-, COS51D-, COS22D-, CLS21D-, CLS16D-, CLS15D-
Regio: International (IECEx)
Keuringsinstantie: EXAM (DMT, BVS)

CeraLiquid, CeraGel, OxyMax W, OxyMax H, OrbiSint, OrbiPore, Messkabel, Memosens, Memocheck, ConduMax W, ConduMax H, Ceramax

Productcode: CYP02D-, CYP01D-, CYK20-, CYK10-, CPS92D-, CPS91D-, CPS72D-, CPS71D-, CPS491D-, CPS471D-, CPS441D-, CPS42D-, CPS41D-, CPS341D-, CPS171D-, CPS12D-, CPS11D-, COS51D-, COS22D-, COS21D-, CLS82D-, CLS21D-, CLS16D-, CLS15D-
Regio: Europe (ATEX)
Keuringsinstantie: EXAM (DMT, BVS)

OxyMax W, OxyMax H, OrbiSint, OrbiPore, Messkabel, Memosens, Memocheck, ConduMax W, ConduMax H, Ceramax, CeraLiquid, CeraGel

Productcode: CYP02D-, CYP01D-, CYK20-, CYK10-, CPS92D-, CPS91D-, CPS72D-, CPS71D-, CPS491D-, CPS471D-, CPS441D-, CPS42D-, CPS41D-, CPS341D-, CPS171D-, CPS12D-, CPS11D-, COS81D-, COS51D-, COS22D-, COS21D-, CLS82D-, CLS21D-, CLS16D-, CLS15D-
Regio: Europe (ATEX)
Keuringsinstantie: EXAM (DMT, BVS)

TopHit, OxyMax W, OxyMax H, OrbiSint, OrbiPore, Messkabel, Memosens, Memocheck, ConduMax W, ConduMax H, Ceramax, CeraLiquid, CeraGel

Productcode: CYP02D-, CYP01D-, CYK20-, CYK10-, CPS96D-, CPS92D-, CPS91D-, CPS76D-, CPS72D-, CPS71D-, CPS491D-, CPS471D-, CPS441D-, CLS15D-, CLS16D-, CLS21D-, CLS82D-, COS22D-, COS51D-, CPS11D-, CPS12D-, CPS16D-, CPS171D-, CPS341D-, CPS41D-, CPS42D-
Regio: International (IECEx)
Keuringsinstantie: EXAM (DMT, BVS)

CeraGel, CeraLiquid, Memosens, Messkabel, OrbiPore, OrbiSint

Productcode: CYK20-, CYK10-, CPS96D-, CPS92D-, CPS91D-, CPS76D-, CPS72D-, CPS71D-, CPS42D-, CPS41D-, CPS31D-, CPS171D-, CPS16D-, CPS12D-, CPS11D-
Regio: China
Keuringsinstantie: NEPSI

CeraGel, CeraLiquid, Memosens, Messkabel, OrbiPore, OrbiSint

Productcode: CYK20-, CYK10-, CPS96D-, CPS92D-, CPS91D-, CPS76D-, CPS72D-, CPS71D-, CPS42D-, CPS41D-, CPS31D-, CPS171D-, CPS16D-, CPS12D-, CPS11D-
Regio: China
Keuringsinstantie: NEPSI

InduMax P, Liquiline M, Memosens

Productcode: CPS41-, CPS41D-, CPS42-, CPS42D-, CPS441-, CPS441D-, CPS471-, CPS471D-, CPS491-, CPS491D-, CPS64-, CPS71-, CPS71D-, CPS72-, CPS72D-, CPS76D-, CPS91-, CPS91D-, CPS92-, CPS92D-, CPS96D-, CTS1-, CYK10-, CYP01D-, CYP02D-, OPS171D-, CLS12-, CLS13-, CLS15-, CLS15D-, CLS16-, CLS16D-, CLS21-, CLS21D-, CLS50-, CLS50D-, CLS82D-, CM42-, COS21D-, CPS171D-, CPS16D-, CPS13-, CPS12D-, CPS12-, CPS11D-, CPS11-, CPF82D-, CPF82-, CPF81D-, CPF81-, COS51D-, COS22D-
Regio: USA
Keuringsinstantie: FM

TopHit, OxyMax W, OxyMax H, OrbiSint, OrbiPore, OrbiPac, Memosens, Liquiline, InduMax P, ConduMax W, ConduMax H, Chloromax, CeraLiquid, CeraGel

Productcode: CPF81D-, CPF82D-, CPS11D-, CPS12D-, CPS16D-, CPS171D-, CPS41D-, CPS42D-, CPS441D-, CPS471-, CPS471D-, CPS491-, CPS71D-, CPS72D-, CPS76D-, CPS91D-, CPS92D-, CPS96D-, COS81D-, CCS120D-, CCS142D-, CCS50D-, CCS51D-, CLS15D-, CLS16D-, CLS21D-, CLS50D-, CLS82D-, CM442-, CM442R-, CM444-, CM444R-, CM448-, CM448R-, COS21D-, COS22D-, COS51D-
Regio: Canada, USA
Keuringsinstantie: CSA

CeraGel, CeraLiquid, OrbiPore, OrbiSint

Productcode: CPS11D-, CPS12D-, CPS41D-, CPS42D-, CPS71D-, CPS72D-, CPS91D-
Regio: Japan
Keuringsinstantie: TIIS

TopHit, OxyMax W, OxyMax H, OrbiSint, OrbiPore, Messkabel, Memosens, Memocheck, ConduMax W, ConduMax H, CeraLiquid, CeraGel

Productcode: CYP02D-, CYP01D-, CYK20-, CYK10-, CPS96D-, CPS92D-, CPS91D-, CPS76D-, CPS72D-, CPS71D-, CPS491D-, CPS471D-, CPS441D-, CPS42D-, CPS41D-, CPS16D-, CPS12D-, CPS11D-, COS51D-, COS22D-, CLS21D-, CLS16D-, CLS15D-
Regio: International (IECEx)
Keuringsinstantie: EXAM (DMT, BVS)

TopHit, OxyMax W, OxyMax H, OrbiSint, OrbiPore, Messkabel, Memosens, Memocheck, ConduMax W, ConduMax H, CeraLiquid, CeraGel

Productcode: CYP02D-, CYP01D-, CYK20-, CYK10-, CPS96D-, CPS92D-, CPS91D-, CPS76D-, CPS72D-, CPS71D-, CPS491D-, CPS471D-, CPS441D-, CPS42D-, CPS41D-, CPS16D-, CPS12D-, CPS11D-, COS51D-, COS22D-, CLS21D-, CLS16D-, CLS15D-
Regio: International (IECEx)
Keuringsinstantie: EXAM (DMT, BVS)

CeraGel, CeraLiquid, Memosens, OrbiPac, OrbiPore, OrbiSint, TopHit

Productcode: CPS96D-, CPS92D-, CPS91D-, CPS76D-, CPS72D-, CPS71D-, CPS42D-, CPS41D-, CPS171D-, CPS16D-, CPS12D-, CPS11D-
Regio: China
Keuringsinstantie: NEPSI

TopHit, OxyMax W, OxyMax H, OrbiSint, OrbiPore, Messkabel, Memocheck, ConduMax W, ConduMax H, CeraLiquid, CeraGel

Productcode: CYP02D-, CYP01D-, CYK10-, CPS92D-, CPS91D-, CPS72D-, CPS71D-, CPS491D-, CPS471D-, CPS441D-, CPS42D-, CPS41D-, CPS12D-, CPS11D-, COS51D-, COS22D-, CLS21D-, CLS16D-, CLS15D-
Regio: International (IECEx)
Keuringsinstantie: EXAM (DMT, BVS)

TopHit, OxyMax W, OxyMax H, OrbiSint, OrbiPore, Messkabel, Memosens, Memocheck, ConduMax W, ConduMax H, CeraLiquid, CeraGel

Productcode: CYP02D-, CYP01D-, CYK20-, CYK10-, CPS96D-, CPS92D-, CPS91D-, CPS76D-, CPS72D-, CPS71D-, CPS491D-, CPS471D-, CPS441D-, CPS42D-, CPS41D-, CPS16D-, CPS12D-, CPS11D-, COS51D-, COS22D-, CLS21D-, CLS16D-, CLS15D-
Regio: International (IECEx)
Keuringsinstantie: EXAM (DMT, BVS)

TopHit, OxyMax W, OxyMax H, OrbiSint, OrbiPore, Memosens, ConduMax W, ConduMax H, Ceramax, CeraLiquid, CeraGel

Productcode: CPS96D-, CPS92D-, CPS91D-, CPS76D-, CPS72D-, CPS71D-, CPS491D-, CPS471D-, CPS441D-, CPS42D-, CPS41D-, CPS341D-, CPS171D-, CPS16D-, CPS12D-, CPS11D-, COS81D-, COS51D-, COS22D-, CLS82D-, CLS21D-, CLS16D-, CLS15D-
Regio: South Korea
Keuringsinstantie: KTL
Bescherming: Ex ia IIC T6...T3

CeraGel, CeraLiquid, Memosens, OrbiPore, OrbiSint

Productcode: CPS11D-, CPS12D-, CPS16D-, CPS31D-, CPS41D-, CPS42D-, CPS71D-, CPS72D-, CPS76D-, CPS91D-, CPS92D-, CPS96D-
Regio: Canada (CRN)
Keuringsinstantie: CRN

CeraGel, CeraLiquid, OrbiPore, OrbiSint

Productcode: CPS11D-, CPS12D-, CPS41D-, CPS71D-, CPS72D-, CPS42D-, CPS91D-, CPS92D-

Viomax, Turbimax, TopHit, OxyMax W, OxyMax H, OrbiSint, OrbiPore, OrbiPac, Memosens, Liquiline M, Liquiline, Isemax, InduMax P, InduMax H, ConduMax W, ConduMax H, Chloromax, Ceramax, CeraLiquid, CeraGel

Productcode: CPS47D-, CPS471D-, CPS441D-, CPS42D-, CPS41E-, CPS41D-, CPS341D-, CPS31D-, CPS171D-, CPS16D-, CPS12E-, CPS12D-, CPS11E-, CPS11D-, CPS491D-, CPS71D-, CPS71E-, CPS72D-, CPS76D-, CPS77D-, CPS91D-, CPS91E-, CPS92D-, CPS96D-, CPS97D-, CUS50D-, CUS51D-, CUS52D-, CAS40D-, CCS120D-, CCS142D-, CCS50D-, CCS51D-, CLS15D-, CLS15E-, CLS16D-, CLS16E-, CLS21D-, CLS21E-, CLS50D-, CLS54D-, CLS82D-, CLS82E-, CM14-, CM442-, CM442R-, CM444-, CM444R-, CM448-, CM448R-, COS22D-, COS51D-, COS61D-, COS81D-, CPF81D-, CPF82D-
Regio: Russia
Keuringsinstantie: Rosstandart
Keurnummer: OC.C.31.004.A NO 54218/1

Turbimax, TopHit, OxyMax W, OxyMax H, OrbiSint, OrbiPore, OrbiPac, New Analyzer Platform, Memosens, InduMax P, InduMax H, ConduMax W, ConduMax H, Chloromax, Ceramax, CeraLiquid, CeraGel

Productcode: CPS171D-, CPS31D-, CPS341D-, CPS41D-, CPS41E-, CPS42D-, CPS441D-, CPS471D-, CPS47D-, CPS491D-, CPS71D-, CPS71E-, CPS72D-, CPS76D-, CPS77D-, CPS91D-, CPS91E-, CPS92D-, CPS96D-, CPS97D-, CUS50D-, CUS51D-, CUS52D-, CA80HA-, CA80SI-, CCS120D-, CCS142D-, CCS50D-, CCS51D-, CLS15D-, CLS16D-, CLS21D-, CLS50D-, CLS54D-, CLS82D-, COS22D-, COS51D-, COS61D-, COS81D-, CPF81D-, CPF82D-, CPS11D-, CPS11E-, CPS12D-, CPS12E-, CPS16D-
Regio: Russia
Keurnummer: OC.C.31.004.A NO 75181

Viomax, New Analyzer Platform, Memosens, InduMax P, Turbimax, TopHit, Sample Preparations, OxyMax W, OxyMax H, OrbiSint, OrbiPore, OrbiPac, OEM, ConduMax W, InduMax H, ConduMax H, Chloromax, Ceramax, CeraLiquid, CeraGel

Productcode: CPS16D-, CAS51D-, CLS50D-, COS22D-, CLS82D-, CLS54D-, CAT860-, CA80AL-, COS51D-, CPS171D-, CPS31D-, CPS341D-, CPS41D-, CPS42D-, CPS441D-, CPS471D-, CPS491D-, CPS71D-, CPS72D-, CPS76D-, CPS91D-, CPS92D-, CUS50D-, CUS52D-, CPS12D-, CPS96D-, OCCS50D-, OCUS51D-, CPS11D-, CPF82D-, CPF81D-, COS81D-, COS61D-, CLS21D-, CLS16D-, CLS15D-, CCS142D-, CAT820-, CAT810-
Regio: Russia
Keuringsinstantie: Rosstandart
Keurnummer: DE.C.31.004.A NO 70194
Accessoires / Spare parts