Digitale service- en kwalificatietool
Memocheck Sim CYP03D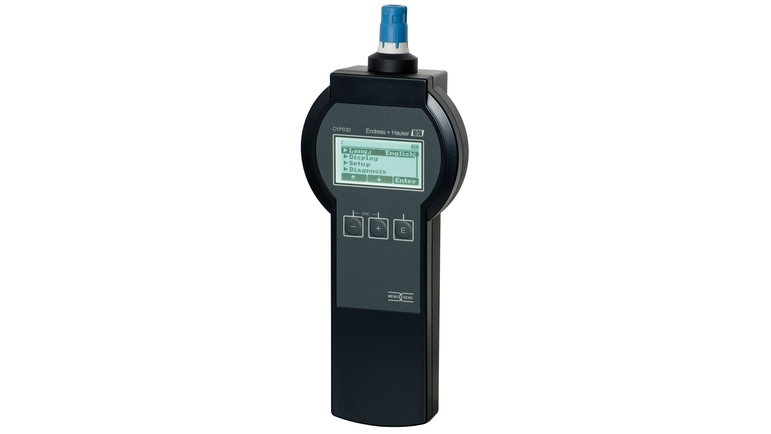 Allround controle voor Memosens-meetpunten in elke industrie
De Memocheck Sim CYP03D is de flexibele service- en kwalificatietool voor alle toepassingen. Deze simuleert definieerbare waarden en ondersteunt u bij de installatie, ingebruikname en troubleshooting. De Memocheck Sim is in plaats van de sensor aangesloten en controleert de volledige meetketen van kabelkoppeling tot het procesbewakingssysteem, waardoor wordt gewaarborgd dat de overdracht van de meetwaarden foutenvrij is. Met het optionele kwaliteitscertificaat kunt u de Memocheck Sim voor volledige meetpuntkwalificatie gebruiken.

Eenvoudige producten

Gemakkelijk te selecteren, installeren en gebruiken
Technische topkwaliteit
Eenvoud
Standaardproducten

Betrouwbaar, robuust en onderhoudsarm
Technische topkwaliteit
Eenvoud
High-end producten

Functioneel en uiterst doelmatig
Technische topkwaliteit
Eenvoud
Gespecialiseerde producten

Ontworpen voor veeleisende applicaties
Technische topkwaliteit
Eenvoud
FLEX selectie
Technische topkwaliteit
Eenvoud

Fundamental selectie

Voldoe aan uw basismeetvoorwaarden

Technische topkwaliteit

Eenvoud

Lean selectie

Beheers eenvoudig uw belangrijkste processen

Technische topkwaliteit

Eenvoud

Extended selectie

Optimaliseer uw processen met innovatieve technologieën

Technische topkwaliteit

Eenvoud

Xpert selectie

Beheers uw meest uitdagende applicaties

Technische topkwaliteit

Eenvoud
Snelle selectie
Kies uit één van de voorgestelde opties
Individuele configuratie
Ga verder met uw keuze uit alle mogelijke opties
Aanvullende componenten

Voordelen

Snelle en betrouwbare functiecontrole: vrij definieerbare meetwaarden of waardestijgingen bieden volledige flexibiliteit tijdens installatie, ingebruikname, troubleshooting of kwalificering van installaties.

Geschikt voor geregelde omgevingen:...
Toepassingsgebied

Memocheck Sim voor flexibele en betrouwbare controles en kwalificaties van meetsystemen tijdens:

Kwalificering van installaties

Installatie en ingebruikname

Troubleshooting

Deze allround tool is geschikt voor elke industrie.
Documenten / handleidingen / software
Accessoires / Spare parts
For further repair or spare part inquiries

please contact your local

E+H Sales- and serviceorganisation

Kit CYP03: battery compartment cover

Kit CYP03D carry case Ex + not Ex
Succesverhalen
Boiler water monitoring made easy

With the SWAS Compact Panel, the continuous monitoring of quality parameters such as pH and conductivity in cheese production can be automated and simplified.

The all-round carefree panel

Water Analysis Panels make continuous monitoring of drinking water easy at the water treatment plant in Frasnacht, Switzerland.

Advanced bioprocess control

From time consuming sample analysis to real-time monitoring of critical parameters in fermentation processes thanks to complete solutions from hardware to development and analytical services.