Digital service and qualification tool
Memocheck Sim CYP03D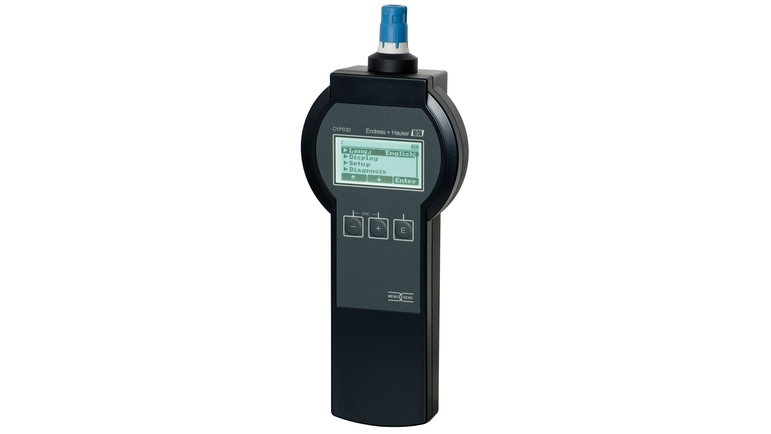 All-round checker for Memosens measuring points in all industries
Memocheck Sim CYP03D is the flexible service and qualification tool for all applications. It simulates definable values and supports you in installation, commissioning or troubleshooting. Memocheck Sim is connected instead of the sensor and checks the complete measuring chain from cable coupling to the process control system, proving that measured value transmission is error free. With the optional quality certificate, you can use Memocheck Sim for full measuring point qualification.

Eenvoudige producten

Gemakkelijk te selecteren, installeren en gebruiken
Technische topkwaliteit
Eenvoud
Standaardproducten

Betrouwbaar, robuust en onderhoudsarm
Technische topkwaliteit
Eenvoud
High-end producten

Functioneel en uiterst doelmatig
Technische topkwaliteit
Eenvoud
Gespecialiseerde producten

Ontworpen voor veeleisende applicaties
Technische topkwaliteit
Eenvoud
FLEX selectie
Technische topkwaliteit
Eenvoud

Fundamental selectie

Voldoe aan uw basismeetvoorwaarden

Technische topkwaliteit

Eenvoud

Lean selectie

Beheers eenvoudig uw belangrijkste processen

Technische topkwaliteit

Eenvoud

Extended selectie

Optimaliseer uw processen met innovatieve technologieën

Technische topkwaliteit

Eenvoud

Xpert selectie

Beheers uw meest uitdagende applicaties

Technische topkwaliteit

Eenvoud
Snelle selectie
Kies uit één van de voorgestelde opties
Individuele configuratie
Ga verder met uw keuze uit alle mogelijke opties
Aanvullende componenten

Voordelen

Fast and reliable functions checks: Freely definable measured values or value ramps offer full flexibility during installation, commissioning, troubleshooting or plant qualification.

Suitable for controlled environments: Quality certificate and traceable...
Toepassingsgebied

Memocheck Sim allows flexible and reliable checks and qualification of measuring systems during:

Plant qualification

Installation and commissioning

Troubleshooting

The all-round tool is suitable for all industries.
Documenten / handleidingen / software
Accessoires / Spare parts
For further repair or spare part inquiries

please contact your local

E+H Sales- and serviceorganisation

Kit CYP03: battery compartment cover

Kit CYP03D carry case Ex + not Ex
Succesverhalen
Advanced bioprocess control

From time consuming sample analysis to real-time monitoring of critical parameters in fermentation processes thanks to complete solutions from hardware to development and analytical services.

Compliance gemakkelijk gemaakt

De geautomatiseerde fosfaatbewaking met Liquiline System CA80PH helpt het levensmiddelenbedrijf Pasfrost bij het naleven van de strenge normen voor haar industriële afvalwater.