Analog pH sensor
Ceragel CPS71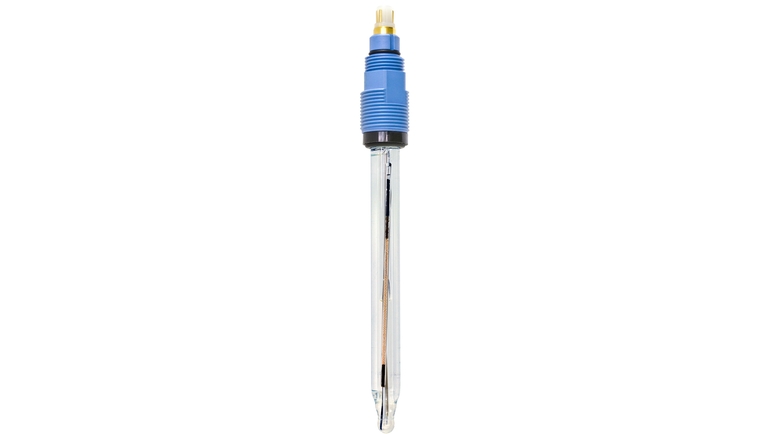 Glass electrode for food and life sciences industries
Ceragel CPS71 is the analog specialist for pH measurement in sterile and hygienic applications. Its state-of-the-art gel is poison resistant and guarantees stable measurement even in flowing media or low conductivity. The sensor is sterilizable, autoclavable and non-toxic assuring highest safety of your products.
Eenvoudige producten

Gemakkelijk te selecteren, installeren en gebruiken
Technische topkwaliteit
Eenvoud
Standaardproducten

Betrouwbaar, robuust en onderhoudsarm
Technische topkwaliteit
Eenvoud
High-end producten

Functioneel en uiterst doelmatig
Technische topkwaliteit
Eenvoud
Gespecialiseerde producten

Ontworpen voor veeleisende applicaties
Technische topkwaliteit
Eenvoud
FLEX selectie
Technische topkwaliteit
Eenvoud

Fundamental selectie

Voldoe aan uw basismeetvoorwaarden

Technische topkwaliteit

Eenvoud

Lean selectie

Beheers eenvoudig uw belangrijkste processen

Technische topkwaliteit

Eenvoud

Extended selectie

Optimaliseer uw processen met innovatieve technologieën

Technische topkwaliteit

Eenvoud

Xpert selectie

Beheers uw meest uitdagende applicaties

Technische topkwaliteit

Eenvoud
Overzicht specificaties

Measurement range

Process temperature

-15°C ... 140°C
(5°F - 284°F)

Process pressure
Snelle selectie
Kies uit één van de voorgestelde opties
Individuele configuratie
Ga verder met uw keuze uit alle mogelijke opties
Voordelen

Suitable for CIP/SIP and autoclaving maintaining high accuracy

Sensor resists strong acids and bases and high organic loads

Certified biocompatibility, no cytotoxicity

Free from animal-based materials and from acrylamide
Toepassingsgebied

Hygienic and sterile applications:
- Fermenters
- Biotechnology
- Life sciences
- Food industry

Process technology and monitoring of processes with:
- Quickly changing pH values
- High proportion of electrode poisons such as H2S

With ATEX, FM, and CSA...
Documenten / handleidingen / software
Succesverhalen
Advanced bioprocess control

From time consuming sample analysis to real-time monitoring of critical parameters in fermentation processes thanks to complete solutions from hardware to development and analytical services.

Compliance gemakkelijk gemaakt

De geautomatiseerde fosfaatbewaking met Liquiline System CA80PH helpt het levensmiddelenbedrijf Pasfrost bij het naleven van de strenge normen voor haar industriële afvalwater.

Sensorproductie: precisie in glas

De nauwkeurigheid van een meetpunt valt of staat met de sensor. We hebben de sensordeskundigen en de apparatuur om u constant te voorzien van sensoren met hoge nauwkeurigheid en van hoge kwaliteit.

Geaccrediteerde pH buffer productie

Ons volledig geaccrediteerde kalibratielaboratorium voor pH buffers voldoet aan de hoogste klanteneisen en garandeert de betrouwbaarheid van uw pH-metingen.