Raman spectroscopic analyzers
Robust optical measurement of chemical composition
Raman analyzers provide robust and precise measurement data needed to maintain a continuous pulse on the safety and efficiency of critical operations. Prized for their ability to perform chemical and composition analysis with unparalleled accuracy, our Raman analyzers deliver all the real-time, in situ measurements required for the laboratory, along with cost-effective scalability to the production environment. Explore our comprehensive portfolio below through the product finder tool.
Bridge your application from the laboratory to the process environment

Spectral coverage

Starter:
300-3300 cm-1 (785 nm)
Base Model:
150-4350 cm-1 (532 nm)
150-3425 cm-1 (785 nm)
200-2400 cm-1 (1000 nm)
Hybrid: 175-1890 cm-1 (785 nm)

Rugged, reliable Raman analyzer ensuring 24/7 process and quality monitoring

Spectral coverage

Base Model and Enclosure configuration:
150-4350 cm-1 (532 nm)
150-3425 cm-1 (785 nm)
200-2400 cm-1 (1000 nm)
Hybrid: 175-1890 cm-1 (785 nm)

Turn-key process Raman analyzer for quantitative chemical composition measurements
Simple products

Easy to select, install and operate
Technical excellence
Simplicity
Standard products

Reliable, robust and low-maintenance
Technical excellence
Simplicity
High-end products

Highly functional and convenient
Technical excellence
Simplicity
Specialized products

Designed for demanding applications
Technical excellence
Simplicity
FLEX selections
Technical excellence
Simplicity

Fundamental selection

Meet your basic measurement needs

Technical excellence

Simplicity

Lean selection

Handle your core processes easily

Technical excellence

Simplicity

Extended selection

Optimize your processes with innovative technologies

Technical excellence

Simplicity

Xpert selection

Master your most challenging applications

Technical excellence

Simplicity
Measure your chemistry with Raman instruments
Our product finder helps you to find the Raman measuring devices that best meet your specific needs.
How to select a Raman analyzer
Used throughout the life science, food & beverage, chemical and oil & gas industries, our Raman analyzers and probes are optimized for solids, liquids, gases, and turbid media to ensure high performance in the laboratory or in process environments. They can be configured to the Raman sampling point for your application or plant setting, thereby providing reliable chemical analysis in any installation environment.
Raman Rxn product portfolio
Raman Rxn analyzers
Configurable to measure up to four channels

532 nm, 785 nm, or 1000 nm wavelengths

User-friendly embedded software with Intuitive touchscreen or web interface

Easy method transferability from R&D/lab to the manufacturing environment

Certifications: CSA, ATEX, & IECEx
Raman Rxn probes and optics
Flexible measurement capability - inline, on-line, or at-line

High quality, corrosion resistant contact materials

No-touch and remote measurements

Non-invasive non-destructive sampling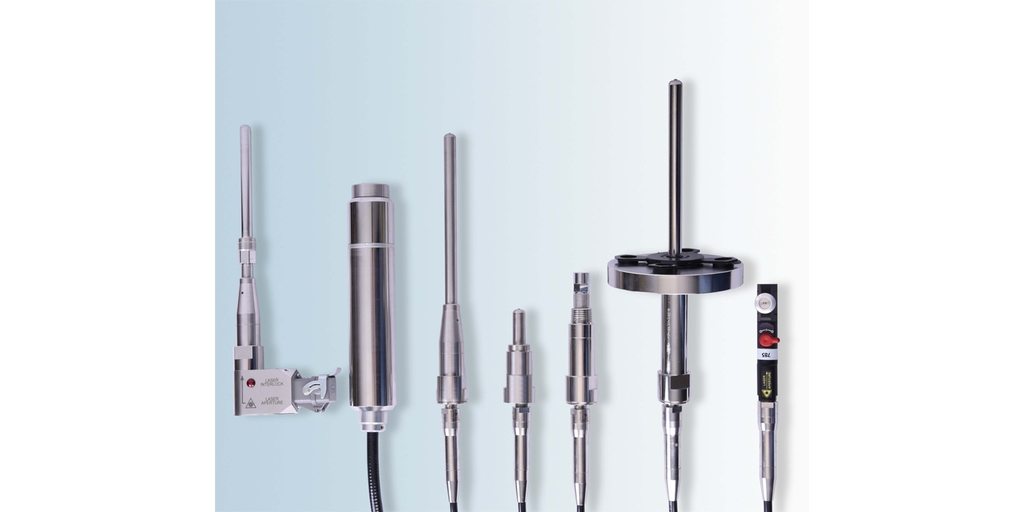 Raman technology explained
Raman technology utilizes specific wavelengths of laser light which interacts with molecules to cause scattering. A small amount of laser light will shift due to energy transfer (Raman shift). The back-scattered photons are collected and filtered by separation of Raman light. A CCD detector identifies a unique "fingerprint" of the chemical components and quantifies the amount of each, making it an excellent technique for accurate composition analysis.
Components of a Raman system
A Raman system is comprised of four elements: an analyzer, probes, software and data analysis.
The Raman analyzer is the "heart" of the system, containing a laser, the spectroscopic engine, and an embedded controller. The probes are the "eyes" or windows into the process. Software is the "brain" of the system, controlling data generation. The raw data is "translated" into meaningful information by the data analysis component. All four components work together to form a complete Raman system.
Benefits
Embedded control software: Seamlessly measure inline, online, or at-line in real-time with 24/7 & 365 connectivity.

Lab and process scalability: Realize process insight and efficiency gains to ensure product quality when you bring chemical analysis from the laboratory to the production environment.

Sampling solutions for a multitude of applications: Gain long term measurement stability for chemical, polymer, oil & gas, food & beverage, pharmaceutical, and in situ monitoring of bioprocesses (cell culture, fermentation & downstream applications).

Product sampling for all media: Enable chemical analysis of solids, liquids, and gases in any installation environment with our specialized fiber optic sampling probes.

Robust compliance and management systems: Ensure seamless transition to cGMP by working with the only process Raman company to be registered to ISO:9001:2015 and certified ISO14001:2015, and ANSI Z10-2012.