RIA14
Loop-powered field indicator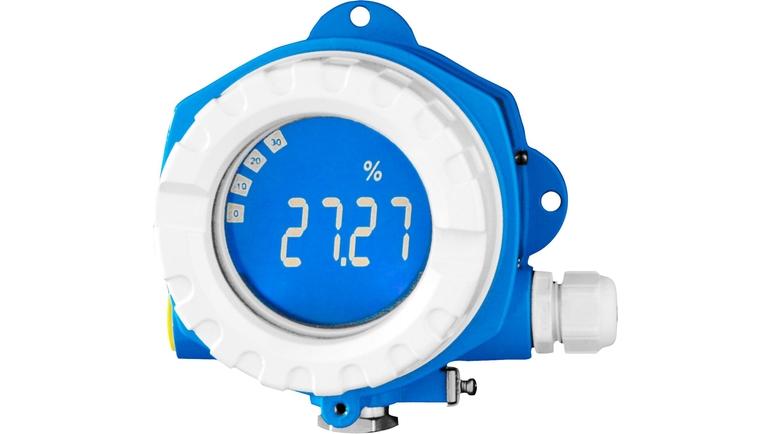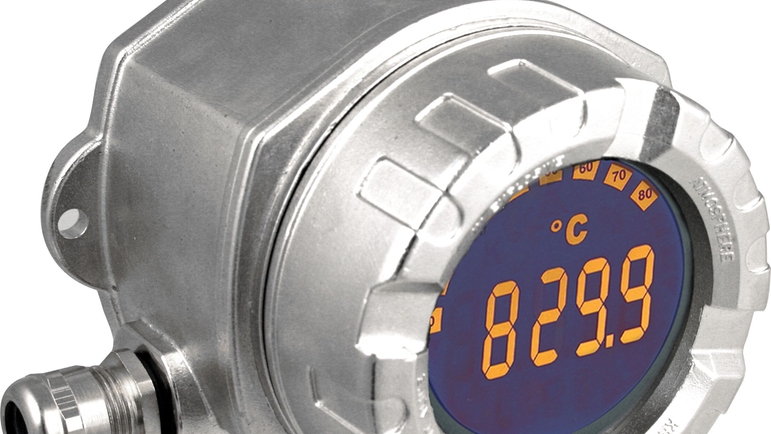 Excellent readable indication of a 4…20 mA signal on-site for a better process overview!
The indicator shows the measured signal on the large, backlit display. An additional bar graph gives a quick process overview and a plain text field displays further information like the engineering unit or TAG. Limit value infringements are also signalized and an open collector can be switched. No separate power supply is required, the indicator is powered directly from the 4...20 mA loop. The housing is available in aluminum and in stainless steel as well as with an optional Ex d approval.
Snelle selectie
Kies uit één van de voorgestelde opties
Individuele configuratie
Ga verder met uw keuze uit alle mogelijke opties
Voordelen

Display of 4 to 20 mA measured values

5-digit measured value display with dimension, bar graph and backlight

No external power supply required

Versions: Die-cast aluminum housing or stainless steel housing

Easy 3-key operation; or configuration with...
Toepassingsgebied

Microcontroller controlled display unit in single chamber field housing with illuminated LC display. The measuring range, decimal point and offset of the display can be configured comfortably by means of three keys in the device with the housing open...
Documenten / handleidingen / software
Accessoires / Spare parts
Nr

11

Order code

71310423

Display fitt.kit field housing (3 piece)

Verpakking= 3 stuks

TMT162/RIA141 dekselblokkering

Screw, washer, spring washer

Nr

6

Order code

RIA141X-HK

Nr

6

Order code

RIA141X-HL

Nr

6

Order code

TMT142X-HC

Nr

6

Order code

TMT142X-HD

Blanks (blind) M20x1.5 EEx-d/XP

Blanks (blind) NPT1/2, 3.1655.53

Blanks (blind) G1/2" EEx-d/XP

Blanks (blind) 1/2"NPT V4A

Spare RFID TAG

Consists of: RFID TAG, fixing wire, crimp sleeve.

Configuration kit TXU10-

for PC-programmable devices. set-up programme+interface cable for PC with USB-Port.