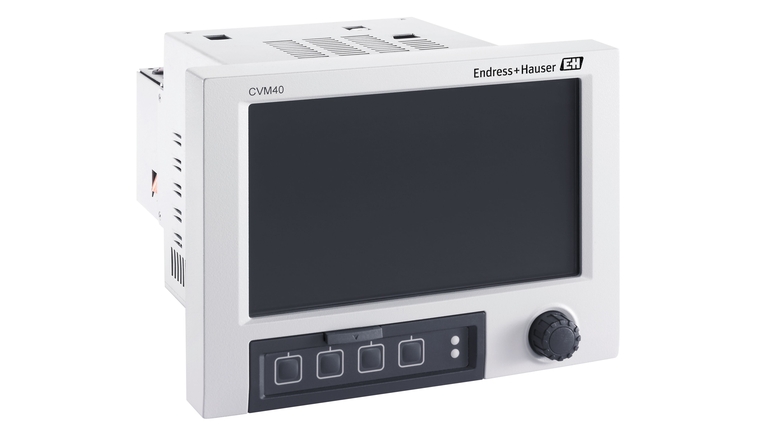 Dit product is niet langer leverbaar.

Zie de nieuwe generatie in het deel voorganger/opvolger of neem contact op met uw locale Endress+Hauser-vestiging.
Documenten / handleidingen / software
Accessoires / Spare parts
Klemmenstroom, 3 polig (tbv voeding)

(voor spanningsverzorging) Voor units vanaf serienummer XA4102967 RIA45, grijs gekleurd connector

Jack screw short (1 piece)

Terminal strip 9 pole FMC1,5/9-ST-3,5

voor digitale ingang op voedingskaart

Terminal strip 3 pole FKC2,5/3-ST-5,08

voor relais 1 + 2 (twee richtingen)

Terminal strip 6 pole FKC2,5/6-ST-5,08

voor relais 4 + 5 + 6 op voeding boord

Kit CVM40 1 Channel Terminal Set

Kit CVM40 2 Channel Terminal Set

Kit CVM40 4 Channel Terminal Set

Kit CVM40 Lamp Voltage Adjustment Tool

Kit CVM40 SD Memory Card 256 MB

SD-Card, 1GB, Industrial Flash Drive

.

Kit CVM40 Internal Terminals Set
Opvolger

The transmitter gives customers the opportunity of combining process photometers and Memosens sensors. Benefit from easy setup of complete measuring points for monitoring processes.