Rush of the green gold
The medical cannabis business is booming
DEVEX Verfahrenstechnik GmbH in Warendorf, Germany is an experienced and well-known manufacturer of equipment for the continuous and discontinuous extraction of essential oils, oil resins, aromas, natural extracts and proteins. Now DEVEX has extended its offering to include systems which extract the active ingredients from cannabis with regard to the EU GMP guidelines.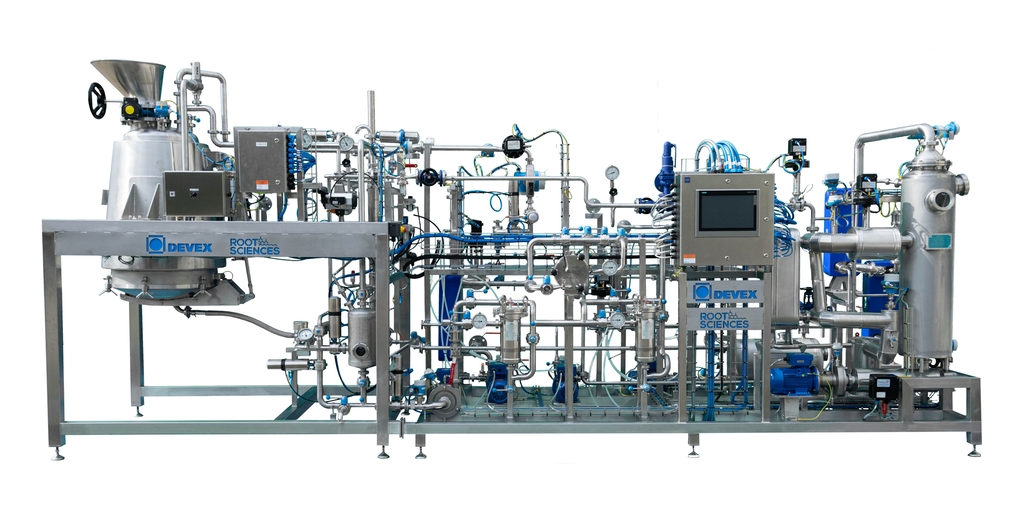 The results
Precise and reliable measurement of the process critical temperatures and monitoring of its progression with Endress+Hauser temperature sensors.

One stop shop for all the measuring devices, with all the required approvals and hygienic design and a brand widely accepted by customers.

We really benefit from the wide product range of Endress+Hauser, a single contact supplier that can provide plenty measuring principle solutions.
The customer challenge
In the hemp plant the cannabinoids are predominantly present as so-called carboxylic acids, however, the active ingredient has its full therapeutic effect only after being heated. Temperature is a critical process condition both during storage of the crude oil as well as in the extraction. Too high or too low temperatures could lead to longer process times or even worse, to the formation of undesirable byproducts whose removal requires an important additional effort.
Our solution
The TR88 and TM411 temperature sensors measure the process critical temperatures and monitor the correct progression. The pressure in pipes and vessels is monitored by Cerabar PMP55 pressure sensors with diaphragm seal and metallic membrane or Cerabar PMC51 with ceramic membrane. Differential pressure Deltabar FMD71 controls the level in the extraction chamber. Dry run protection in circulation pumps is ensured with Liquiphant FTL5xH. Coriolis flowmeters ensure the correct dosage of the liquids.