Industrial Ethernet : catalyseur pour l'Industrie 4.0
Industrial Ethernet pour le transport d'une grande quantité de données, sans les défis propres aux bus de terrain classiques
Ces dernières années, Endress+Hauser a investi dans l'implémentation du protocole de communication Ethernet/IP pour ses instruments de mesure, leur offrant la possibilité de s'intégrer de manière transparente dans un système d'automatisation.
Un autre atout important au niveau du système est la création d'un environnement de programmation simplifié et ouvert.
Même logique de réseau que celle de l'Ethernet TCP/IP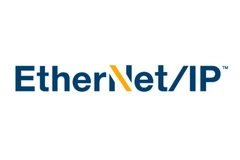 L'Industrial Ethernet utilise la même logique de réseau que celle de l'Ethernet TCP/IP. Il s'agit de la technologie de réseau sur laquelle la majeure partie de nos réseaux de bureau et domestiques reposent. En effet, dans nos environnements de production, nous sommes confrontés à un certain nombre d'exigences, tant en termes de contraintes physiques que dans le domaine de la communication.
Bien que physiquement, cela concerne la même infrastructure de réseau que dans notre environnement de bureau, nous utilisons toutefois d'autres composants/protocoles de communication. Les composants doivent être adaptés à nos environnements de production.
Différents protocoles industriels Ethernet lancés sur le marché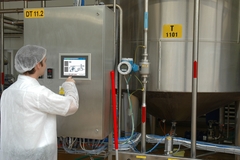 Pour la communication, nous appliquons d'autres protocoles afin de répondre aux exigences de l'automatisation des processus. Ici, nous pensons par exemple à la nécessité de la connectivité en temps réel. Cette logique est différente de celle du réseau Ethernet classique.
Au cours de ces dernières années, différents protocoles industriels Ethernet ont été lancés sur le marché, tous avec à l'esprit un environnement de production spécifique. Pour le processus industriel, les principaux protocoles sont : Ethernet IP, Modbus TCP/IP et PROFINET.
Endress+Hauser intègre de plus en plus de paramètres et de possibilités de diagnostic, de gestion d'étalonnage et de surveillance conditionnelle dans ses appareils. Il paraît donc évident que nous occupions une position primordiale dans l'application des protocoles industriels Ethernet.
Actuellement, nous sommes le seul fabricant d'instruments proposant une connexion Ethernet IP directe sur nos appareils multi paramètres à 4 fils (les débitmètres massiques, par ex.). Le réseau "Profinet" sera également intégré dans un futur proche.
En outre, Endress+Hauser est toujours prêt à aider ses clients lors de la conception de leur réseau numérique de communication. Nous vous garantissons que vous obtiendrez le plus haut rendement possible de vos investissements. Et ceci, indépendamment de la marque ou du type de la plate-forme d'automatisation que vous aurez choisie.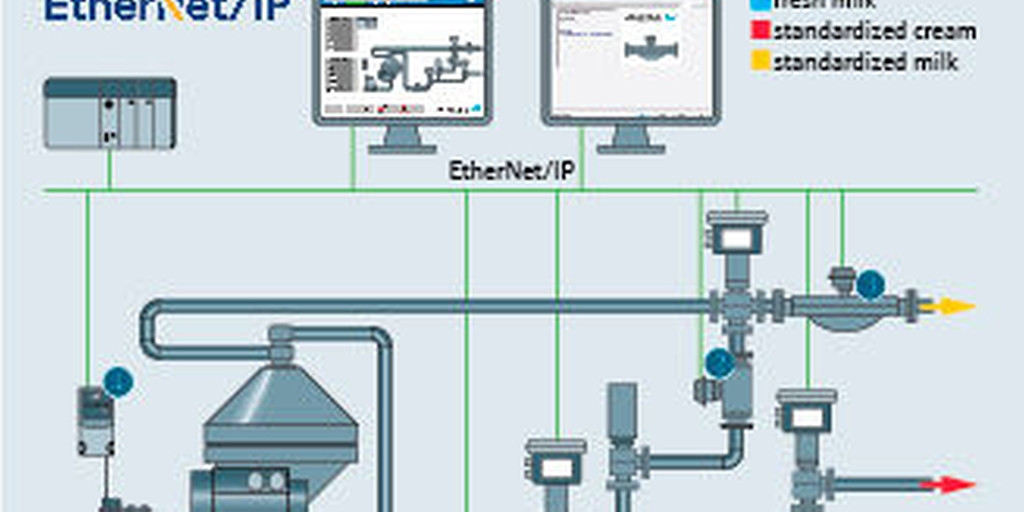 Contact
Jeroen Wynants, Solutions Sales Manager

Rue Carlistraat 17-19
B-1140 Brussel/Bruxelles, Belgium
Related offering
The right device information always at your hand

Gain free online or mobile access to relevant information based on our equipment database. Device information and data that helps you to speed up your processes around the asset's life cycle.
Simple products

Easy to select, install and operate
Technical excellence
Simplicity
Standard products

Reliable, robust and low-maintenance
Technical excellence
Simplicity
High-end products

Highly functional and convenient
Technical excellence
Simplicity
Specialized products

Designed for demanding applications
Technical excellence
Simplicity
FLEX selections
Technical excellence
Simplicity

Fundamental selection

Meet your basic measurement needs

Technical excellence

Simplicity

Lean selection

Handle your core processes easily

Technical excellence

Simplicity

Extended selection

Optimize your processes with innovative technologies

Technical excellence

Simplicity

Xpert selection

Master your most challenging applications

Technical excellence

Simplicity
Success stories
Optimize clinker production performance

Total energy cost can represent 65-75% of variable costs in the process. To save energy, we help improve clinker production with integrated online monitoring and optimized fuel management.
What do you do to prevent storage tank overfill?

A faulty gauge can fail to alert operators that fuel storage is being filled to an unsafe high level, causing large amounts of fluid to overflow. Find out how we can help prevent these situations.