Increasing safety levels
Installation of a tank overfill prevention system in the Middle East
Our tank overfill prevention solution with independent high-level alarm effectively minimizes risks of major hazards. Our customer, a global group of energy and petrochemicals companies, decided to install our solution in their Middle East locations.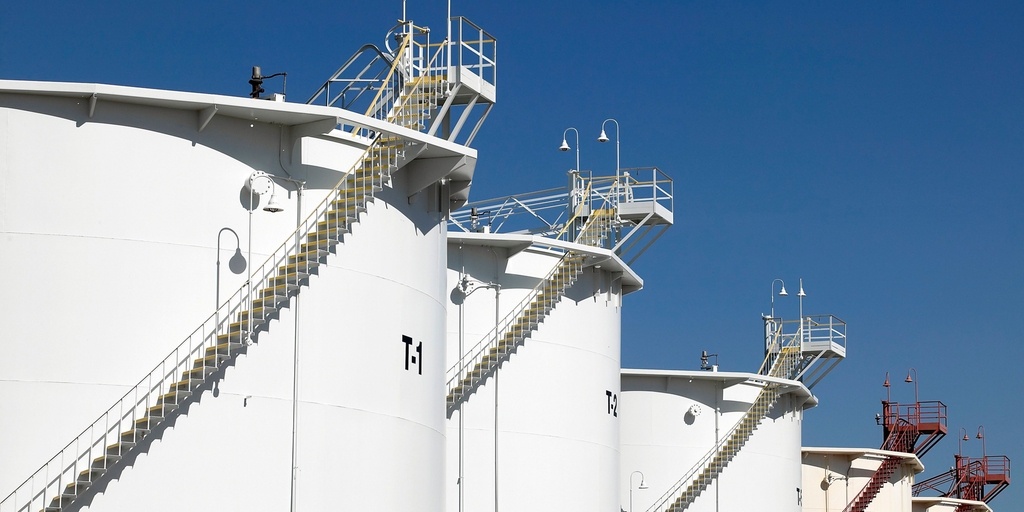 Benefits at a glance
Safer tank terminal operation

Reduced maintenance & automated proof testing procedure

Increased operational efficiency and higher tank utilization

Instrument standardization (reduced spare parts)

Turnkey and transferable solution to several terminals around the world
The challenge
Although tanks were equipped with an Automated Tank Gauging System, our customer's standards in compliance with the latest recommendations from API (API2350 4th ed.) required an independent high-level alarm system to prevent overfilling, separate from any device and method used for ATG.
Specifications required SIL3 level switches according to IEC61508, IEC 61511-1/ certified by TŰV, based on the vibrating fork principal, and continuously self-monitoring.
Our solution
We delivered the market standard overfill prevention system and related services fulfilling customer's requirements for:
Testing and commissioning of SIL3 level switches and system cabinet

Installation of cables, conduits, junction boxes, UPS, sounder and beacon light

Commissioning, testing, start-up and training

After Sales support

Hotline support 24/7

Compliance and execution of project according to customer's standards - Zero LTI
Project scope
We provided a turn-key solution including:
Procurement of all material and instruments

Detailed design & engineering

Cabling

Installation

Testing

Commissioning

Start-up and hand over

Training of operators

After sales support
Application details
The Overfill Prevention System in compliance the latest API 2350 standards, is a modular SIL3 solution for level monitoring and alarming in case of detected risk of overfill. In case of any error or alarm, visible and audible notifications are activated and the related messages are shown on the display and on cabinet with the possibility to have more details about the failures.
Detailed engineering and factory acceptance tests
Detailed engineering July 2012: Once the order was accepted, the detail design was completed to include instrumentation design, cabinet, cabling, excavation and project documentation.

Factory acceptance tests: Key components of the project including instrumentation and the cabinet passed the FAT prior to installation to confirm their compliance with the specifications. By mid-November 2012, all components were shipped and the installation work started.
Site installation and site acceptance test
Site installation: All involved personnel went through the customer's safety training. Method Statements, Risk Assessments and Work Permits were issued prior any work to be carried out onsite. Site installation was completed on time according to all customer's safety procedures.

Site Acceptance Test: In December 2012, all site work was completed. The system was inspected and verified based on the customer's standard functional test. Personnel training and hand over followed.
Main Solution components
Endress+Hauser Fail Safe Liquiphant S level Switches, SIL3 certified.

Control Cabinet equipped with safety SIL3, Allen Bradley PLC and IOs, graphic and text Displays, SIL sounders and beacon lights.

Automated Proof Testing Procedure.